Web-based push notifications are an effective marketing tool — especially when used correctly. By employing some best practices surrounding web-based push notifications, your business can maximize your customer engagement, one push at a time. One of the greatest things about web push notifications is that they are relatively easy to implement and optimize. Use the following tips to make the most of your pushes and connect with your customers and prospects in a high-impact way.
1. Use Smart Segmentation
Sending one-size-fits-all pushes risks alienating some users and is not an optimal use of precious customer interaction moments. By segmenting your subscribers into appropriate groups and targeting the pushes they receive, you help to ensure that they get the right message at the right time. No one wants to receive a push notification in the dead of night, or a message that's better suited to their neighbor. Grouping your customers based on attributes such as location, time zone, age, website pages visited, previous purchases, and interests will allow you to send fresh and relevant notifications to each segment.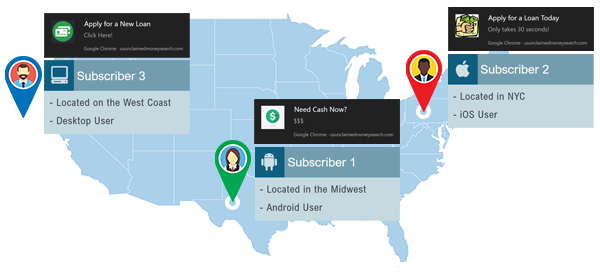 2. Time It Just Right
Proper timing is critical when it comes to reaching customers effectively. Not only should you account for the time zone of particular users, but also keep in mind when they would be most likely to respond to your calls-to-action. While some subscribers may respond to notifications sent out during work hours, other groups may need to be reached during their leisure time. Timing your push notifications properly comes down to understanding your subscribers and their relationship with your brand.
Fortunately, you don't need to spend your time researching the push habits of each and every one of your subscribers. It's simple to set up multivariate tests to determine the best time of day to send pushes in conjunction with time zone scheduling. This also means that your push notifications become more effective with each iteration. Pushnami can deliver personalized notifications at just the right time, every time.
3. Offer Time-Sensitive Deals
Web-push notifications work particularly well to create a sense of urgency and inspire users to act quickly. You can assign a Time-to-Live your push notifications to make it so they disappear after a particular deal is over. This helps to maintain subscriber enthusiasm over your notifications — they know that whenever they see a push purporting a time-sensitive offer, the deal is still on. You can further refine these limited offers by making them available only to select subscriber groups, such as repeat customers.
Whenever you create a time-sensitive offer, make it clear that it is only available to your browser push notification subscribers. This increases the value that your opt-in has. As more subscribers share the types of exclusive offers that they're getting, the "fear of missing out" will drive more users your way. Treat your subscribers like VIPs and they will feel good about giving you more business.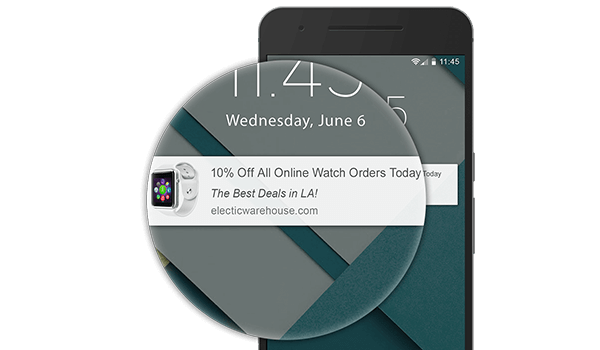 4. Create Triggered Notifications
A triggered push notification is one that is sent as a response to a user action. You can use your pushes to guide the customer journey at every step, especially if they ever get stuck. A timely web push notification can be just what it takes to encourage a site visitor to press the checkout button, or to revisit your inventory to find their new favorite product. In addition, if it seems like a user needs help, you can use a push notification to offer assistance.
5. Automate Your Content
Unlike other marketing channels, push notifications do not require a large time investment up front if you're smart about it. Avoid sinking valuable time and effort into crafting notifications – AI technology allows you to effortlessly create uniquely tailored push notifications. Not only can you assign variables to include a subscriber's name or location, but you can automatically personalize the products offered and the discount percentage. In this way, you can send out one-of-a-kind automated push notifications that fit the specific needs of your subscribers. This happens all on its own with Pushnami's machine learning system, so you can rest assured the sharpest notifications are making their way to users while you focus on your other engagement priorities.
Just because you automate your content creation doesn't mean that your pushes need to look robotic. You can still use your own brand language within your notifications and automate only the personalized variables. This means you can easily maintain a consistent company lexicon, no matter who your pushes are sent to and what they are promoting. Since Pushnami can easily identify users across a variety of channels including email and Facebook, you can provide a unified user experience no matter where consumers interact with your brand.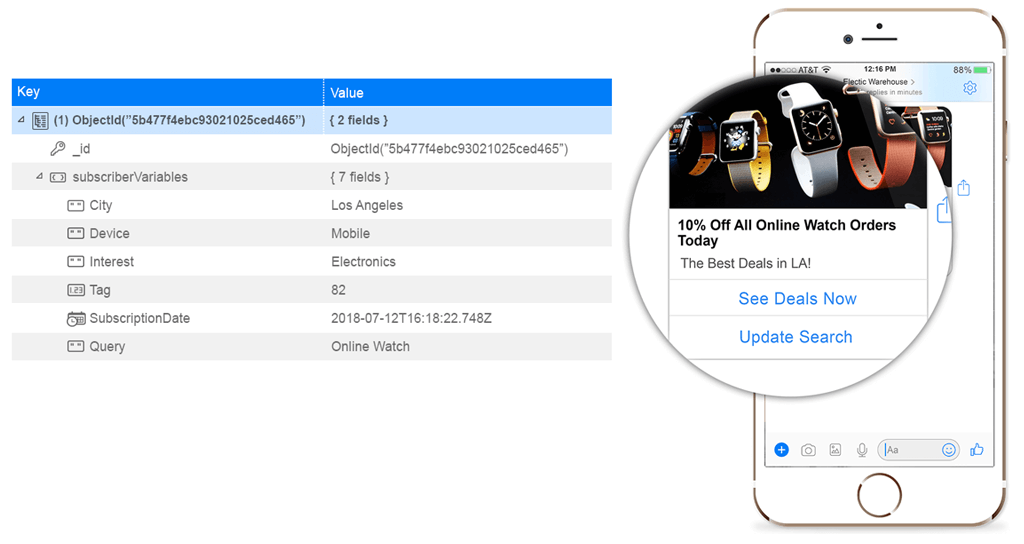 6. Socialize Your Pushes
Your web push notifications can even extend into the social media realm. With SocialPush, you can send push notifications through Facebook Messenger and reach users across a variety of devices. They can respond to your push notifications like they would any other message, moving users along on their journey towards a conversion.
One of the most useful and important elements of SocialPush is its ability to reach iOS users. Browser push notifications are disabled on iOS, meaning traditional push channels miss this critical market. Only with Pushnami can you send out pushes to iOS users through Facebook Messenger, in a unified campaign along with your other browser push notifications. Finally, your pushes don't have to be limited to only Android and Windows users.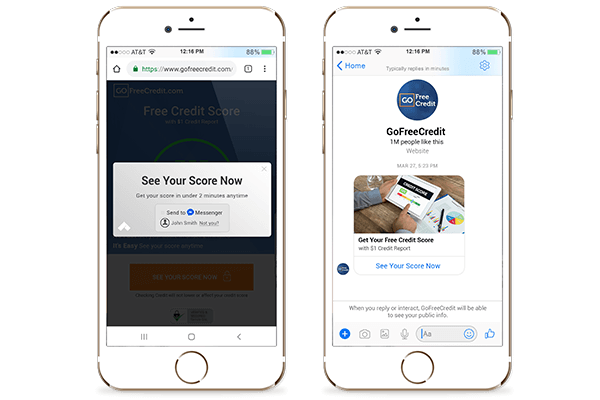 Push It Right
If you're using Pushnami for your browser-based push notifications, you're already ahead of the game. By taking advantage of these push notification tips, you'll be making the most of this revolutionary platform. Take the time to perfect your pushes and your brand will surely see results.