Everybody loves a discount code. In fact, about 93% of shoppers will use a discount code or coupon throughout the year. So what's the secret to successfully using emails, social media, print venues, or promotional push notifications to deliver discount codes? Let's take a look at which marketing method is most effective.
Most printed coupons are not sent to their targeted audience and end up either lost or in a recycle bin. Social media campaigns that contain discount codes, similarly, are only effective when placed in front of the correct audience. While email campaigns can include a personal touch, the likelihood is high they will end up unopened or behind a spam filter.
That leaves browser push notifications as a great option for promoting discount codes, price drops, upsells and cross-sells. Push works by offering front-and-center notifications that, in this case, offer push subscribers a user-specific discount code at the right time.
Promotional push notifications are an effective way to promote your discount codes- it's just a matter of creating the right campaign using segmentation.
Below are 7 different campaign ideas that can be successfully implemented with promotional push notifications.
Promotional Push Notifications for Abandoned Carts
According to Baymard, 69.57% of consumers abandon their cart when shopping online. If abandoned carts are hurting your business, push notifications can help.
Once a customer opts-in to receive push notifications, you can immediately send them a message. Oftentimes, customers will browse your website without adding anything to their cart. If this occurs, send them a push with a discount code to reignite their interest.
If a customer happens to add items to their cart but then leaves your website, this is also a great opportunity to send them a push notification. Only this time, the notification will remind them about the items in their cart with a discount code. Plus, if a subscriber doesn't finish checking out the first time you send a discount, you can send additional pushes with varying offers to get them to the finish line. Initially mimicking an abandoned cart email drip is one way to easily get started, then optimize based on what works and what doesn't.
Push notifications with discounts are an easy way to persuade customers to complete their transaction.
New Product Discount Codes
Getting ready to release a new product? Discount codes are the perfect way to hype up your subscriber list around new product releases. Promotional push notifications are the nudge your subscribers need to revisit your site and become repeat customers.
Offer a time-sensitive promotion for your new products to create urgency in your audience base. For example, make the discount available for a limited time. You could also note that there is a limited quantity of new items available to convince customers to act fast.
Promote Price Drop Alerts
There's nothing better than having your eye on an item and then discovering it has gone on sale. With promotional push notifications, you can alert customers about real-time price drops on items they have shown interest in thanks to Pushnami's unique data-informed personalization.
Creating a price drop notification is an alternative way to advertise a discount without creating an actual discount code . Regardless of why there is a price drop, this can encourage customers to buy now before the price changes again. Airlines and travel companies use this marketing strategy regularly because their prices are always changing for flights based on the cost of oil.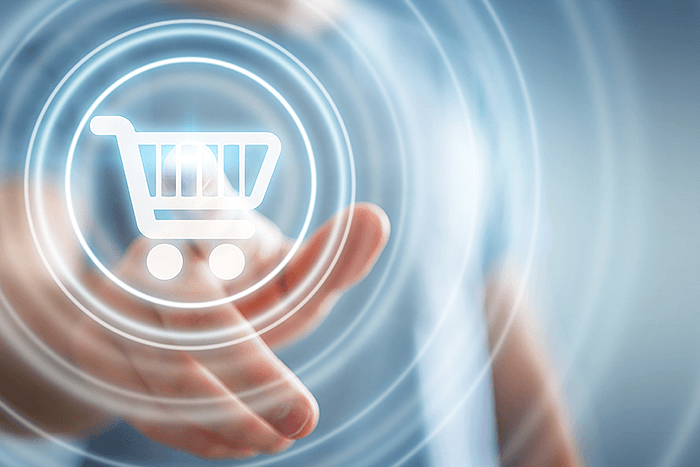 Personalized Promotional Push Notifications
One of the benefits of using Pushnami's ML-powered push notifications is the level of personalization created for each subscriber. ML-informed pushes are customized based on user data to reflect the subscriber's interests based on their interactions with your website.
For example, let's say an art supplies store has a subscriber who views several paintbrushes on their website. You can send a notification to that subscriber stating, "Getting ready to paint your masterpiece? Browse our other paintbrushes here."
Based on product interest in items like paintbrushes, you can target subscribers with personalized push notifications that will appeal to them. The more personalized the push, the more likely a customer will read and click on it.
Another example is for a customer who recently purchased a pair of boots. The notification might say, "Enjoying your new boots? Pair it with this jacket to complete your look."
This is an example of how businesses can use push notifications to both upsell and cross-sell. The notification appeals to the buyer because it's related to a product they have already purchased.
79% of consumers are more likely to use promotions when they relate to their previous interactions. This goes to show how important personalization is for promotions.
Make Loyal Customers Feel Special
Receiving a reward for being loyal to a brand is a great feeling. Everybody loves to receive a free drink from their favorite local coffee shop after making 10 purchases. If you're an online store, you should include a similar customer loyalty strategy.
Use promotional push notifications to show your customers how much you care about them. Treat your loyal customers with a discount code push as a thank you for their business. This will make your customers feel special which will keep them coming back for more sales. Additionally, when a customer feels special, they are more likely to refer your business to friends and family.
Push Social Proof
92% of people will trust a recommendation from someone they know, while 70% of people will trust a recommendation from someone they don't know. This research is evidence enough to convince business owners to incorporate reviews into their promotional push notifications.
Social proof is a concept that basically means people trust what other people trust. Social proof is on display through referrals, testimonials and reviews, influencer recommendations, and even the exposure of what other people are doing.
A software company could push a notification that says, "See why we're Google's trusted project management software. Try a 30-day free trial today."
One way to market social proof is to name drop. This example name-dropped Google, which is one of the biggest tech corporations in the world. While most e-commerce sites won't have customers as large as Google, if they do have a namedrop worthy customer, they should use it.
Companies with average customers can implement the same strategy but instead include a short quote from a review. For example, "Susan P. says we 'are the best place to find pet supplies!' Treat your pet with this free shipping code."
Using social proof is a smart way to convince customers to visit your website while the discount will convince them to purchase a product. AI-informed push notifications make for a campaign that's even more creative and relevant to your subscribers' interests, encouraging them down the sales pipeline.
Why Promotional Push Notifications are Successful
Now that you have a glimpse into the different possibilities for promotional push notifications, it's time to get to the facts.
To start, a high-value push can actually increase customer retention from 3 to 10 times. Once businesses start a discount code push campaign, they can expect big results.
Not only will customer retention increase with promotional push notifications, but sales and revenue can increase by 180%.
What are the Downfalls of Discount Code Push Notifications?
If done strategically, promotional push notifications can bring a lot of success.
On the other side, when not done strategically, they can hurt business.
For example, if a business sends out a discount code almost every day, it wouldn't make the codes as special. Sales and discounts should be carefully spaced throughout the year, not on a weekly basis. Consumers are less likely to take your discounts for granted if they aren't offered often. Discount code promotions perform best when timing is considered in the equation.
Also, customers can become reliant on these discount codes if you push them out too often. This can prevent them from paying full price in the future.
Another potential problem is the amount of fake discounts around the internet. If a customer decides to enter the code wrong or look for a code on a random website, this can lead to frustration. When a discount code doesn't work, customers are less likely to complete their transaction.
Test Promotional Push Notifications
If you're tired of promoting discount codes that aren't used, try something different. Pushnami's dedicated Push Success Team is standing by to help you create a successful push campaign for your discount codes. Sign up for a free trial today to test your own discount push notifications.