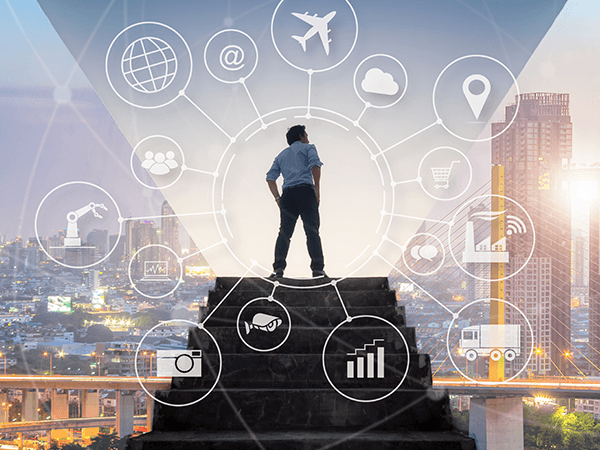 Browser-based push notifications go anywhere a browser is.
When considering marketing channels, businesses have one simple question to ask themselves: How can I use this for maximum effectiveness? Push notifications, especially when they're browser-based, can offer some of the most powerful connections you have to your customers, regardless of your industry. Here are just a few examples, from the biggest success stories on the internet to companies that are quietly overtaking their industry, one push at a time.
Diablo Media
Diablo Media makes use of push as part of its deep and detailed performance marketing strategy. Diablo carefully studies each client and looks at which channels will most benefit each one, from social media to push, and then optimizes their campaigns over time for maximum ROI. Browser-based push is ideal for their strategy thanks to its opt-in nature, which makes it the channel many customers choose to join, and ideal for many of their clients.
La Redoute
This retailer, which brings the fashion houses of France to the wider internet, built a brand turning over $1 billion a year in apparel in part through the simple method of reminding people about items they'd left in their cart. A short, polite, personal touch saw abandonment rates drop, and sales go up.
JetBlue
JetBlue pioneered a type of informational push we now take for granted: Telling us when our flights are due. If you've ever used the airline, you know that the day before, you'll get an alert about your flight; whether it's on time, whether the particulars have changed, and so on. Furthermore, for important flights, JetBlue was the first to let you sign up for more detailed notifications that kept you in the loop as your flight traveled, so you knew about changes instantly. That we expect this as part of air travel now tells you the sheer power of push.
Job In A Click
In a hiring world where recruiters are busier every day and automation is a fundamental part of the process, quickly finding and applying to jobs is often the best way to secure a position. Job In A Click uses push notifications to alert their users to jobs. Users can get a job alert anywhere they have a browser, on desktop or mobile, and quickly decide whether they want to apply. It's a win-win: Recruiters get the most highly motivated candidates, and job seekers can use notifications to stay on top of the applications.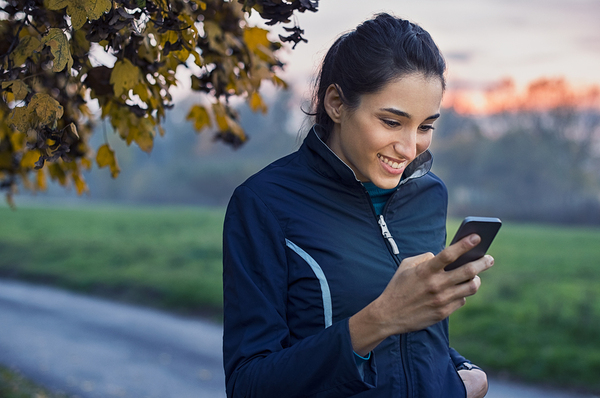 Browser-based push notifications reach customers anywhere, any time.
Netflix
There's any number of lessons you can draw from the success of Netflix, but one of the most fundamental is its many, many tools for increasing engagement. Among the simplest? A push notification that lets you know when a show you've enjoyed in the past has a new season. Simple? Yes. But it works, especially in the highly competitive world of television viewership, when even big fans of a show can be lured away by other entertainment.
Car Found Me
Buying a car can be a tough experience, especially if you have specific needs or are searching for a specific kind of car. Car Found Me uses push notifications to connect car shoppers with the cars they're most looking for. Dealerships find it particularly useful because notifications are so focused; they know that by posting their cars on Car Found Me, those cars will go out to the most engaged, interested customers. Customers, meanwhile, don't get bombarded with emails full of cars they don't want, just the cars they do.
The Bump
Knowing that there's nothing new parents are more interested in, or sometimes more concerned about, than their new baby, The Bump has created a simple, adorable campaign. On a regular basis, it pushes out little facts about the growth and maturity of a new baby. It engages new parents and also puts their mind at ease as they see their baby's developmental milestones come and go.
GoBankCards
Credit cards have become some of the most narrowly focused financial instruments available to consumers. Cards tied to loyalty programs, cards that earn airline miles, cards that help college students build credit, and other cards are commonplace in the market, but it's getting harder for cards to stand out. GoBankCards takes the frustration out of it for consumers with push notifications; customers explain what they're looking for, and as the best interest rates and limits become available, they get a heads up.
As you can see, push notifications are powerful, flexible, and, when customers have the option to use browser-based tools that let them tell you what they most want to hear, some of the most effective marketing any company can deploy. With smart data and strategy, businesses can rise to new heights with push notifications. To see it for yourself, get a free trial of Pushnami!