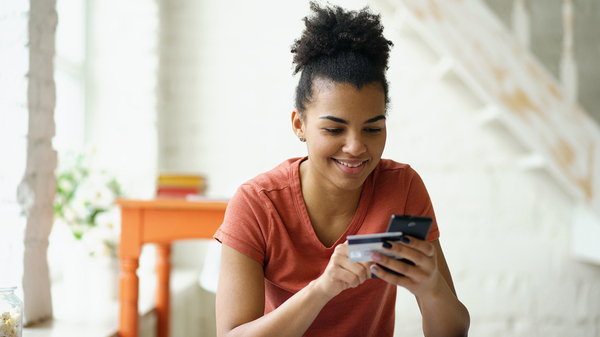 Your neighborhood plumber has been knocking on your door for months trying to sell you his services. Annoyed, you turn him away and tell him to never come back. Three weeks later, your pipes burst. Right solution; wrong timing.
Compare this to how you send browser-based push notifications to your target audience. Your messaging may be right and even provide a solution they likely need, but if you aren't delivering it at the right time, your marketing campaigns will fail.
If you want to use your push notification campaign to knock on your target's door at the exact time they are expecting you, you need to consider what stage of the buyer journey they are in.
What Is the Buyer Journey?
The consumer's buying journey defines which path consumers take as they approach making a purchase. Each stage is significant as it informs how and when you should send push notifications and what messaging will appeal to your buyers.
In its simplest form, the buyer journey consists of three stages:
Awareness
Consideration
Decision
In the Awareness stage, the consumer realizes he has a problem and knows he needs a solution, but he hasn't started searching for one yet. He may not even know if his problem can be fixed. He is just beginning his journey and is not yet aware that your product can solve his problem.
When consumers enter the Consideration stage, they realize that solutions exist. At this stage, they may be researching to weigh all of the options so that they can choose the best one.
During the Decision stage, consumers have identified a solution, but they need to make a decision on which company to give their money to. For example, if consumers are looking for a lightweight solution to solve their hardwood/rug cleaning problems, in the decisions stage, they already know that a cordless multi-floor vacuum is the answer. All that is left is to choose the brand.
Knowing your consumers' buyer journey stage allows you to improve their experience with your brand messaging by custom tailoring their push notification messages. This increases sales because you will be personalizing their experience, providing the right messaging at the right time exactly when the consumer needs to hear it.
Let's take a look at how you can personalize your push notifications to increase conversions.
Tailoring Your Push Notifications to the Buyer Journey
Nearly 79% of consumers said they will engage with a brand's promotions and offers if they are directly tied to previous interactions. Consumers want to feel like they are valued and not just a random subscriber in a sea of millions. Personalizing your push notifications can bring you one step closer to this reality.
Push notifications give you segmentation options that allow you to personalize your messaging based on the pages people have visited on your website (and the ones they haven't). Here's how this works:
Awareness Stage Strategy
As we explained, in the Awareness stage, consumers may not be aware that your solutions can help them. They are strictly in a discovery phase and gaining education. This is why you want to avoid any sales-focused (product promotions) messages. Your focus should be to disseminate more educational material that will help them arrive at a solution. Here is an example of how to structure the campaign.
Target people who have visited your blog and/or homepage, but not yet visited your product, pricing or checkout pages. When they subscribe to your push notification campaign, send them links to your top educational blog content that solves your target's top problems and quells their concerns. At this stage, all you are doing is helping them to get to know you and build trust in your brand authority.
Consideration Stage Strategy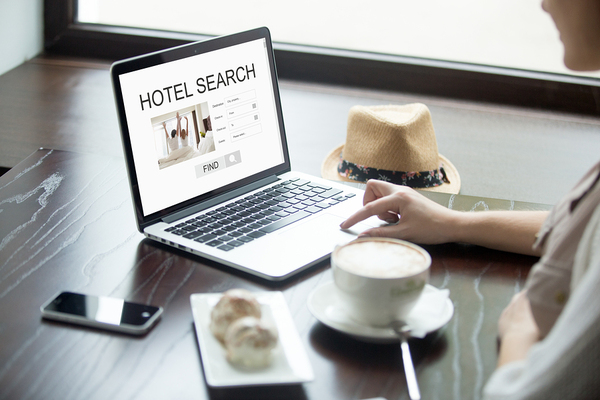 Maybe your consumers visited your product and pricing pages and have browsed through FAQs and even contacted support. This means they have moved to the consideration stage, and they are evaluating their solutions. To capture prospects moving through the consideration stage, send browser-based push notifications that include product information. To entice clicks, include social proof like customer reviews and industry mentions. This way, you are not forcing your products in their faces, but showing them how many other people love and use your products.
Purchase Stage Strategy
This is where you want to get the most aggressive with your campaigns since consumers are close to making a decision. Maybe prospects added items to the cart but abandoned those items before making a purchase. Or they moved through checkout but never completed the purchase. Use your push notifications to retarget them immediately after they leave your site and remind them to complete the purchase. Send time-sensitive discounts with your message as this is a powerful way to entice shoppers to close the deal.
Conclusion
Your products may be perfect and provide valuable solutions, but if your message isn't targeted to the right people at the right time, your consumers will never take the steps to interact with your brand. Get personal with your push notifications and supercharge your conversions.
If you want to learn how you can personalize your push notifications to improve your marketing, we would be happy to give you a free video tutorial and a live demo. Sign up here to get started.