Web-based push notifications are powerful tools for reaching customers when and where it counts. These pushes come front-and-center in your subscriber's online experience, making it important to deliver them in intelligent ways. Since the field of web push notifications is still relatively new, many businesses are unaware of the power that pushes can provide. In this post, we'll take a look at some of the lesser-known techniques to make your push notifications a success.
1. Personalize Your Opt-in
Unlike email subscriptions which often require two or even three points of confirmation to opt-in, web push notifications can be enabled with a single click. While many websites are asking visitors to opt-in right off the bat, it can be more effective to personalize your opt-in strategy. A "soft ask" is when you preface your subscription prompt with some information about the types of notifications you'll be sending and how often users can expect them.
For example, if you're looking to target returning customers, use your opt-in messages to let them know that your pushes will be specifically catered to their interests. After they complete a purchase, invite them to subscribe for exclusive deals based on their shopping history. This is effective because users are looking for information that is relevant and interesting to them — not just another spam channel. Use a personalized "soft ask" to let potential subscribers know that you value their participation and they won't regret the opt-in click.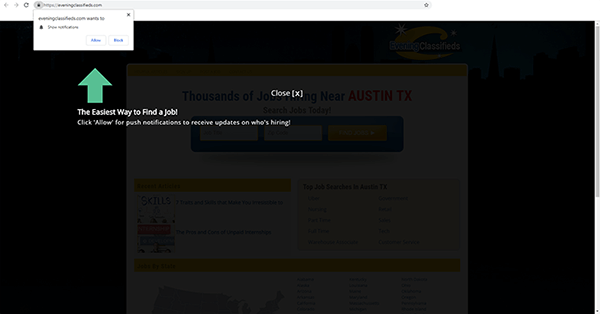 2. Target iOS Users with SocialPush
One of the biggest drawbacks to web push notifications currently is the lack of iOS support. This is a massive market share which is being missed by businesses looking to reach this audience. Pushnami is the only push service that has found a way to reach iOS users, through SocialPush. This solution utilizes Facebook Messenger to deliver messaging that can span across any device where the massively popular Messenger app is installed.
Apple wants apps to have control over push notifications — not browsers. Only with SocialPush can you reach the iOS market with your notifications. They can be sent just like your other web push notifications, alongside them in a unified blast. Social Pushes are delivered as Facebook messages, which means users can reply to them and kick off their customer journey. This is perhaps one of the best-kept secrets in the world of push notifications.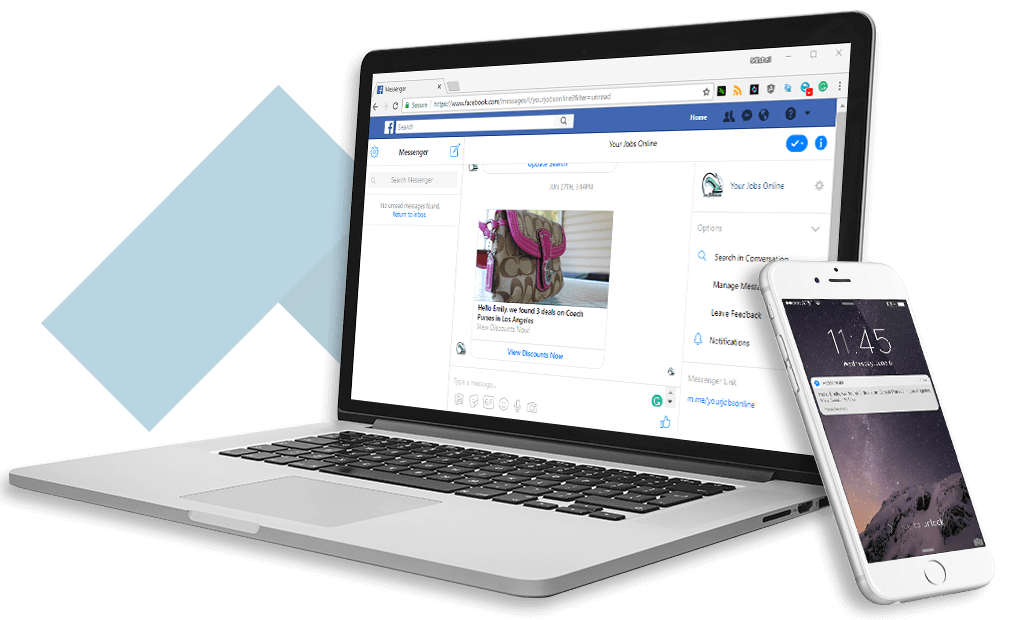 3. Utilize AI-Powered Pushes
AI-powered machine learning can enable your pushes to become as effective as possible, automating your message selection and optimizing push content to meet the specific needs of users. Taking the AI approach to delivering pushes can make them over 30% more effective than manual ones, with the added benefit of decreasing your workload. AI-powered pushes learn and refine your push approach with every notification sent. In addition, data from your site (such as product preferences, device type, location, and more) contributes to iterative improvements in targeted notifications. This means that over time, your pushes become more relevant and more effective. The best part is, this all happens automatically with machine learning technology.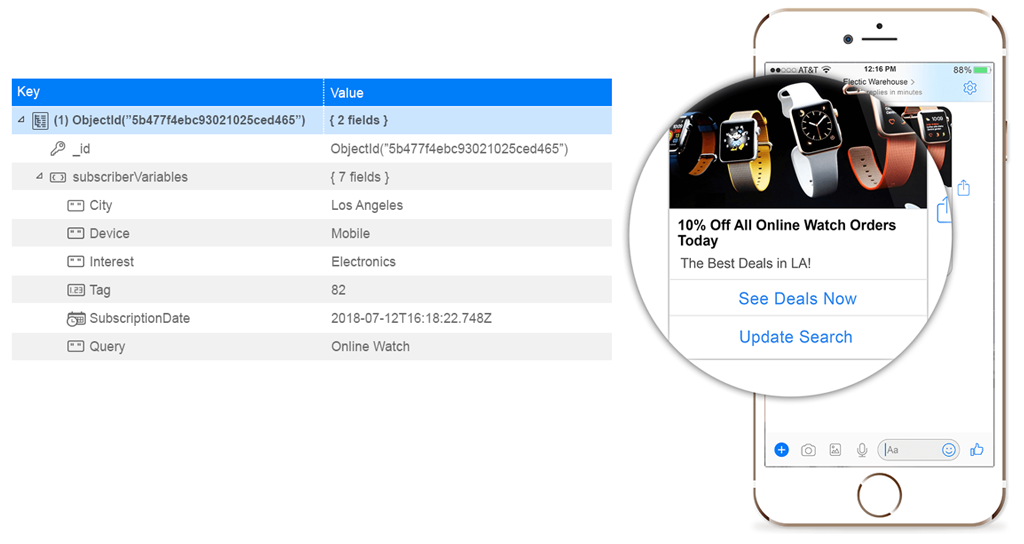 4. Use Time-to-Live to Keep it Fresh
One of the most interesting aspects of a push notification is that you can choose when it will disappear. This contrasts with emails, which can pile up forever in a user's inbox. A web push notification's Time-to-Live, or TTL, is the lifespan that you give to the notification — when the TTL has expired, the notification disappears whether or not it's been seen.
This is a great way to keep your notifications fresh. If you're having a flash sale, for example, you can let users know without worrying about them seeing it too late. When users are exposed to expired information, the inherent value of your marketing efforts is diminished and you run the risk of an angry customer. By using a TTL, you can make sure that whenever your calls-to-action are seen, they are immediately actionable.
Imagine being an e-commerce business with a collection of limited-edition items that need to be sold ASAP. You can initiate a one-hour flash sale that is only available to your web push notification subscribers. When the hour is up or the stock has been depleted, you can withdraw your notifications. In this way, you can build hype about your next notification — users will always be on the lookout for the next push.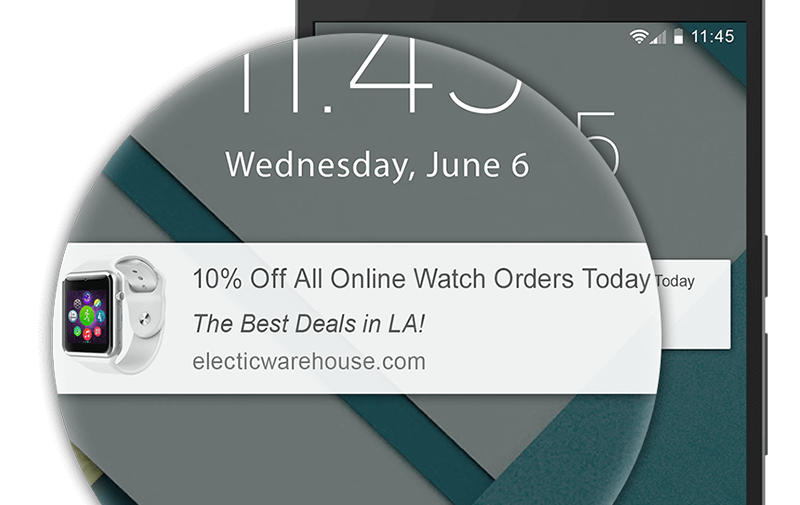 5. Personalize Your Scheduling
Nothing is more aggravating than being woken up by a push notification in the middle of a good night's sleep. In order to keep users from rage-quitting from your service, make sure your pushes go out at times when they are welcome. Push personalization can automatically send out pushes dependent on a user's time-zone and other variables you indicate, such as work day scheduling. For some subscribers, a notification during work hours is unacceptable, while others will appreciate the message while they're in office.
The timing of your pushes is also related to the nature of your business and the desires of your audience. If you're a breaking news site, subscribers may want the latest developments 24/7, whereas companies marketing products to hobbyists may want to limit their pushes to the early evening, when their users are more open to buying. AI-powered push systems automatically find the most effective time of day for each subscriber, based on engagement rates, and tweak your pushes accordingly.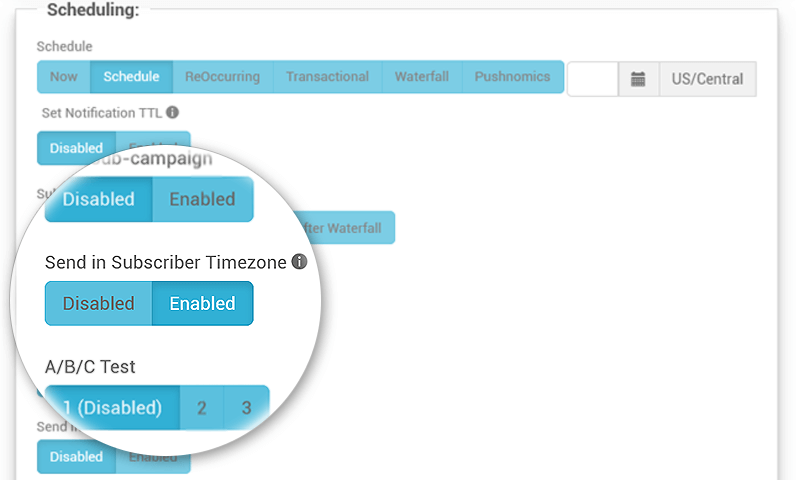 Now That the Secret's Out…
Utilizing these uncommon approaches is sure to set your web push notifications apart from the competition's. Pushnami is the only platform that makes it easy to personalize your opt-in strategies, reach iOS users, adjust your TTLs, and use AI-powered push features all from one centralized hub. The end result is an increased push performance and a reduced setup time, which empowers your brand to make a greater overall impact.