There is no novelist more beloved by other novelists than Amanda McKittrick Ros. She was beloved by C.S. Lewis, J.R.R. Tolkein and Mark Twain. But why? Well, because she wrote passages like this: "…had a swell staff of sweet-faced helpers swathed in stratagem, whose members and garments glowed with the lust of the loose, sparkled with the tears of the tortured, shone with the sunlight of bribery, dangled with the diamonds of distrust, slashed with sapphires of scandals…"
Avoid Alliteration And Assonance Always
Posted on Tuesday, February 20, 2018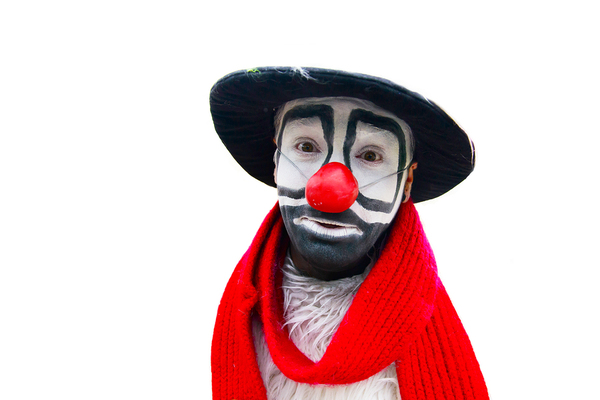 Not everybody loves a clown, especially a clown in their push notifications.
There is no novelist more beloved by other novelists than Amanda McKittrick Ros. She was beloved by C.S. Lewis, J.R.R. Tolkein and Mark Twain. But why? Well, because she wrote passages like this: "…had a swell staff of sweet-faced helpers swathed in stratagem, whose members and garments glowed with the lust of the loose, sparkled with the tears of the tortured, shone with the sunlight of bribery, dangled with the diamonds of distrust, slashed with sapphires of scandals…" Yes. She was awful. But she's also useful, because she teaches us just how alliteration and assonance can be horribly misused. So here's how to totally avoid crunchy copy choked with cacophony!
What Are Alliteration and Assonance?
Alliteration is when the first sounds of two words in a sequence are the same, like Coca-Cola, or Sir Speedy. Assonance is the repetition of vowel sounds within words in sequence, such as "crumbling thunder," "Grave men, near death," or "tutti frutti." They're not bad in of themselves, mind you; beloved poets use these devices to give their poems a certain meter, for example, in the examples we used from Robert Louis Stevenson and Dylan Thomas. And you might notice, as in our two brands above, that a lot of brand names use these techniques. They're catchy, they're clever, and they're attention-getting. In small doses. Much like puns or other wordplay, these can get old, fast, and they can be misused. Or, worse, you can stumble over them without even realizing it. Every sentence, poetic or not, has a sort of meter to it; you read it and it forms a certain pace in your mind. Assonance and alliteration out of nowhere are like tripping in the middle of a brisk walk; at best, you stumble a bit and it's less graceful. At worst, you smack right into the metaphorical pavement. Unless you set out to deliberately do this, it's better to just avoid it.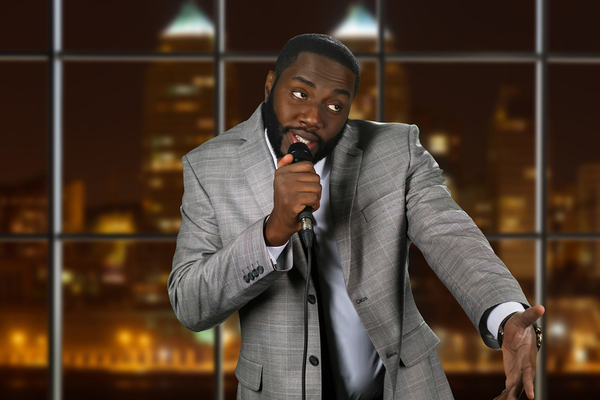 Wordplay is for comedians.
How To Leave Them Out
The best cure for excessive wordplay is to read your copy out loud after you draft it. Especially when you want your copy to be looser and feel more like a friend speaking, it's important to do this, but speaking your copy out loud lets you both hear it and find the stumbling blocks. Try it right now; read that McKittrick Ros passage out loud, and try to do it conversationally. Sounds awful, right? Secondly, keep an eye out for word pairs that appeal to your ear, but don't work on the whole. We use these little writing cliches all the time without thinking about them: "First and foremost," "as always," "and so on and so forth." While these may be less likely to turn up in your copy because of the 120 character limit, we all have our own commonly-used word pairings, so learn to spot yours. None of this means you need to completely rule this out. Sometimes, it fits your brand, or perhaps you want to play along with April Fools' Day or fit in a joke, and this kind of wordplay makes sense. But this is something you should always be aware of, especially if you find yourself in a rush to get copy out the door. To see how a well-written push notification campaign can help your business,
get a free trial
of Pushnami!