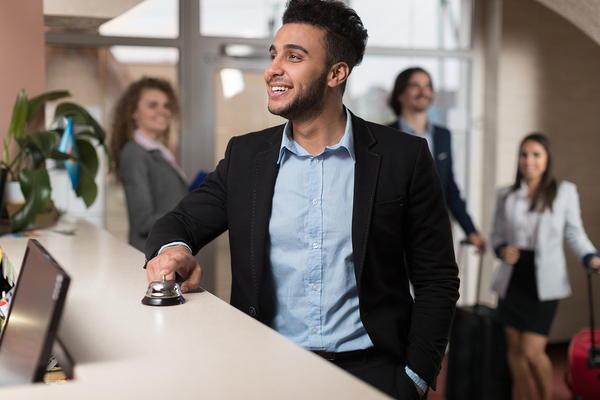 Transactional push tells him his room is ready before he dings the bell.
Have you ever had Lyft push a message to you detailing when it will arrive? Has Amazon alerted you that your package has shipped? Has Facebook told you that a post is doing well? Then you have experienced a 'transactional' push notification. Part one of a four-part series on the types of push notifications, this post discusses transactional notifications, including what they are, why they are used, and your best practices for using them.
What Are Transactional Notifications?
At its most basic, a "transactional" notification is simply a time-sensitive heads-up, as described above. Your users have told your site they want to know when a certain action happens, so they opt-in to be contacted when it does.
As the name implies, "transactional" notifications tend to be applied to situations where goods and services are changing hands, especially when there is time pressure like deadlines or shipping dates. Take a ride-share app. Once you ask for a ride, you will get notifications that your ride is on the way, your ride is almost there, how much your ride was when you arrive, and possibly a request for a rating. These notifications will include a lot of useful data like driver name, car license plate, total cost, and so on.
Sometimes the transaction has not happened yet. Hotels, for example, might use transactional push to remind users that their rates are about to rise and to book a room now. Still, the rules hold; informational, clear, and useful are the gold standard for transactional push notifications.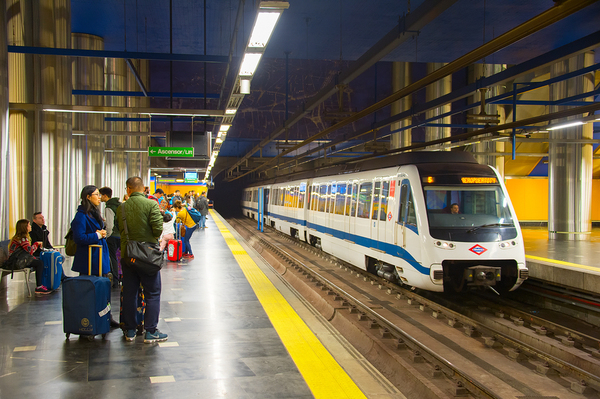 When does that train you bought a ticket for arrive? Transactional push will tell you.
When Should I Use Transactional Notifications?
A good rule of thumb is that whenever you are exchanging money or vital information, transactional notifications are worth offering. This can be fairly prosaic stuff; your credit card was charged, your order shipped, your subscription will expire, and so on. However, it does not have to be just about the money; a pet shelter may alert fans that a new dog is available to adopt, for example.
The best place to find where transactional notifications will help is to ask your users directly and to look at how they use your site. Whatever they are spot-checking is usually where a transactional notification can help.
Best Practices
Be transactional whenever there is a transaction, especially a time-sensitive one. Shipped packages, paid bills, and other financial data all deserve notifications.
Do not just think in terms of money. What do your users most often look at on your site, call to confirm about, or otherwise ask for data on? What is time sensitive to them or for you? Can a notification fill this role for your users and save them a little time?
Put vital information first. Amounts, identifiers, addresses, names, and other things people need to know right away should be front and center. The copy should be friendly and on-brand, but also to the point.
What will be the frequency of notification when users opt-in? Will buying a product trigger a flurry of alerts?
Just how you use transactional notifications will depend heavily on the business that you do. They may make up the majority of your strategy, or you might only send them very occasionally. Think of them as a useful service, giving your customers important information so they do not miss out. Want to see how Pushnami can make your business more efficient? Get a free trial today!