With the holidays just around the corner, you might wonder when it's an appropriate time to start thinking about your holiday marketing strategy. The simplest answer: as soon as possible. We know that 40% of holiday shoppers actually begin shopping before Halloween. Nearly 55% of holiday purchases will take place online. This means that more people are shopping online for the holidays than in-store.
With sales and promotions influencing nearly 65% of holiday purchases, it makes sense to start your holiday marketing push notification strategy for 2019 now. Stay ahead of your competitors and come prepared for Black Friday and Cyber Monday sales. End your 4th quarter on a high note with our guide to holiday marketing push notifications.
What to Do Immediately: Build Subscriber List
Before you start to brainstorm which products you're going to promote, or what day to announce sales, you first need to build up your subscriber list. With the holiday season bringing in almost 20% of the annual sales for businesses, it's important to build your subscriber list early. Try out new ways to gain subscribers by cross-marketing.
For example, post a special offer on your social media promoting your push notifications. The promotion can say, "Subscribe now to receive an exclusive 40% coupon for one item." Giving your customers a reason to subscribe in the first place will help motivate them to do so. 95% of holiday shoppers claimed that discounts were the most effective way to persuade them to shop with a new retailer. You can apply this same strategy to email marketing campaigns. Make the offer so good, your customers won't resist. Let potential subscribers know that push notifications will contain exclusive deals throughout the holidays. This gives them a reason to stay subscribed in the long-run.
Create Segments for Your Holiday Marketing Push Notification
Once you start to grow your subscriber list, it's time to establish different segments among those subscribers. Understanding the interests of your subscribers is essential for a successful holiday marketing push notification strategy. Using Pushnami's advanced API, segments are automatically created for you. Below are some of the most important segments to include.
Device-Specific Segments
It's important to know if your customers are shopping via desktop, mobile device, or tablet. With the rise in mobile device and tablet usage, it doesn't make sense to send pushes to a desktop for a subscriber who primarily uses their mobile device.
Location-Specific Segments
Taking time-zones and locations into consideration for holiday marketing push notification strategies is crucial. For example, you can only offer free shipping for certain areas. Instead of offering nobody free shipping, segmentation makes it easy to send a push notification to a certain area. This way you can treat different locations individually.
Locations are also important when it comes to determining the right time to send the push. Pushnami gives the option to enable time-zone scheduling. Time-zone scheduling prevents push notifications from going out at the wrong time. If you schedule a holiday sale discount to go out at noon in your business' time-zone, you can expect it to go out at noon according to the time zone of each audience segment, as well. Without time-zone scheduling, your subscribers might miss the notification because they're asleep, at dinner, or otherwise not receiving them at a good time to engage.
Shopping Pattern Specific Segments
You can also create different segments based on your subscribers' activity and shopping patterns. For example, you can create segments for customers who do most of their shopping on the weekend. Or for customers who order large quantities at a time. Users have the ability to create segments for almost any type of shopping pattern.
Go through your own subscriber list and take note of user behavior. Sort out similar behavior patterns to create different segments accordingly. The point of segmenting is to create different holiday push notification strategies that align with their interests and needs. Different segments may require different push notifications for a higher conversion rate.
Automate Your Holiday Marketing Push Notification Campaigns
Once you place your subscribers into different segments, it's time to create different holiday marketing push notification campaigns. Fortunately, Pushnami makes this easy with automation.
One of your first automated push campaigns for the holiday season should be a drip campaign that creates hype. Start the festive fever early to give your customers a holiday season and sales to look forward to. You can start your countdown to the holidays by trickling out sales deals. Start with small deals and work your way up to the best sales of the season for Black Friday and Cyber Monday. Customers will notice the upward trend of discounts and look forward to the next push notifications for new deals. These automated holiday marketing push notification campaigns are just one slice of the pie.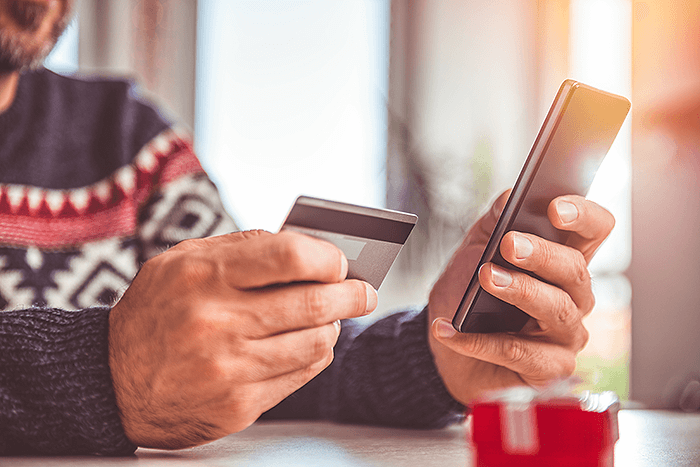 Alert Customers About New Products
In addition to automated campaigns, you should also focus your holiday marketing around other alerts. For example, if you have new product releases during the holidays, your customers should know about them. Each time you have a new product to market, find the segment with users who will find it most appealing and send them an alert with all the details. Make sure to keep your holiday campaigns as personalized as possible for best results.
Send Notifications When Products are Back in Stock
Businesses can prepare for months ahead and still find themselves running out of stock during the holidays. Once a certain item is back in stock, make sure to send a push notification to customers who previously showed interest in the item. When the item goes out of stock, a customer might lose hope of getting the product. A simple "This item is back in stock" notification is all the hope they need to make an immediate purchase.
Abandoned Cart Reminders
The holiday season is often so hectic that users forget when they put items in the shopping cart. Perhaps they were just browsing around until they found the perfect gift. With a 69.57% average abandoned cart rate, it's always a smart idea to send customers a friendly reminder about their items. You can even make the reminder a little festive by saying something like, "You left some gifts in your cart. Don't forget to check out!"
When the time gets closer to the upcoming holiday the notification can say, "Today is the last day your items can arrive before Christmas. Check out now!" There's nothing worse than making a purchase at the last minute only for it to arrive after the holidays. Personalized abandoned cart reminders like these will help customers make their purchase before the holidays.
Price Drop Alerts
Almost every online store has some sort of sale going on during the holidays. A simple price drop notification about an item a customer found interest in might be the nudge they need to make the purchase. At the very least, it will drive them back to your website.
Up-Sell
If a customer has an item in their cart, or recently purchased something, try to up-sell them. Upselling can be anything from showing them a better product that is similar in price, to giving them a discount for buying a larger quantity.
Remind Customers to Leave a Review
With 20% of annual sales taking place during the holiday season, this leaves a lot of room to grow reviews. After a customer makes a purchase, automate a push campaign that prompts them to leave a review. You could also encourage reviews by giving them a special offer after they complete one.
Stay ahead of your competition and start brainstorming your holiday marketing push notification strategy today. There's no use in waiting when it's just around the corner. Pushnami is here to help you get ready for the holidays when you sign up for a free trial.