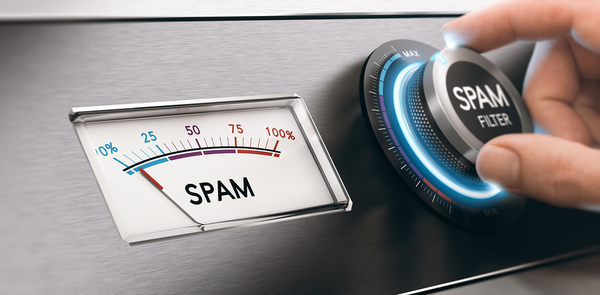 When it comes to spam, 0% is ideal in your marketing copy.
In marketing, there is only one truly unspeakable four letter word: Spam. Companies spend fortunes to ensure that they don't get slapped with the dreaded label by email and text programs, and another fortune to ensure that their customers don't perceive them in such profane terms. But does this matter elsewhere? It might, and you need to be aware of it in your browser-based push notification marketing.
What Are Spam Words?
"Spam words" are essentially just common terms that show up in unwanted communication. A good place to start is with spam filters on email programs. You may not read your spam, but your email server does and runs data operations to pull the most common unique phrases and terms that mark out a spam email. That includes a broader range than you might think. There's the obvious, but there are some that may surprise you, like "luxury car" or "money back" or even "name-brand." If these are in even an innocent email, the spam filter might snag it if it's overzealous.
Keep in mind, what's important here is the context. It's not that people inherently dislike luxury cars or saving money, it's that in the wrong context, they don't trust those terms. There's a pretty large difference between an unwanted email showing up in your inbox about luxury cars, and a push notification you opted into receiving from a luxury car dealer. Still, that underscores a key challenge when writing push notification copy, especially in industries rife with questionable operators: Ensuring that it doesn't ring even subconscious alarm bells.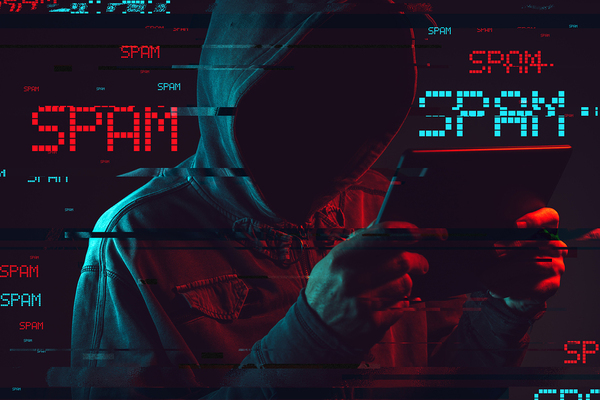 You're not this guy. Why write copy like him?
Canning The Spam
If you look over any list of spam words, there is one truly uniting theme. They are all, when you dig into them, "weasel words." They don't promise you'll save a thousand dollars, just that you'll save "big bucks." They don't promise deals on a Rolls Royce or a Lexus, just that you can save on a "luxury car." Spam words, as a class, sit in a nebulous world where they're just specific enough to evoke an image, yet just open to interpretation enough that you can't take them to court for false advertising.
Weasel words are anathema to good push notification copy. Push notifications need clarity, simplicity, directness. They need to speak, directly, to the person reading them and inspire them to do something, whether that something is buying this specific item, watching this video, or reading this blog entry.
Particularly in industries like automotive sales or mortgages, where keeping a good reputation is half the battle, that makes avoiding these words, in any context, particularly important. It's not just about your reputation, although being clear and forthright in your copy will help. It's about ensuring that your customers know what you want them to do in the first place.
So, avoid your customer's mental spam filters, and avoid the spam words. Just like the other four-letter words we don't use, they tend to make people ask if what you're saying is really worth listening to. To see the power of push, with clear copy, in action, get a free trial of Pushnami!