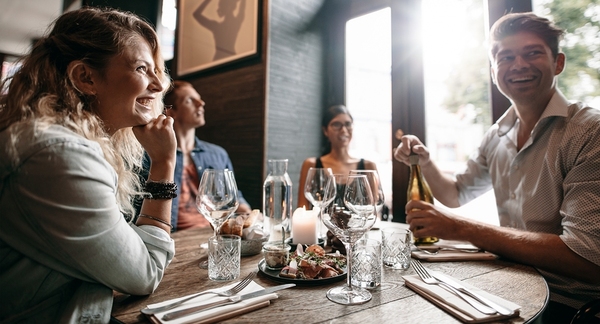 Push notifications can fill tables.
If you run a restaurant, reaching foodies via the internet is becoming more and more crucial. The focus, though, has been on social media when it comes to digital marketing for restaurants; how many articles about food-styling for Instagram or dealing with Yelp have popped up in your social media feed over the last week? Push notifications, however, can help you fill tables, get the word out, and build the kind of foot traffic any eatery needs.
Push and Restaurants
The value in browser-based push notifications is that they clearly and urgently communicate one key idea. That's often fundamental to how restaurants have to market themselves. They have one idea, usually "eat this at our restaurant," and it has to be marketed urgently. Since browser-based notifications go wherever the browser is—desktop and mobile—and are built to communicate one idea clearly, it gives you the farthest reach to your most motivated customers. Whether they do that with rich notifications with a carefully designed image on every desktop, or by sending out alerts about today's specials, push notifications are ideal for getting those bits of information out the door.
Let's say, for example, you're looking to fill a last-minute cancellation during the week. Browser-based push notifications can help by allowing you to create an opt-in list for people who are always interested in getting a table, a sort of VIP list for interested parties who want to eat there. Whenever a table opens up, you can push out to the list the reservation time and a link to a system such as OpenTable, and get that table filled.
Another example would be an event you're holding, such as a chef visit, a holiday meal, or even something as simple as getting a bottle of a rare whiskey or a tasting of a hard-to-get wine at the door. Instead of trying to seek out audiences, you can push it out to your VIP list and get a head start on filling the room. It's really only limited by how you want to use the tool, and what makes the most sense for you.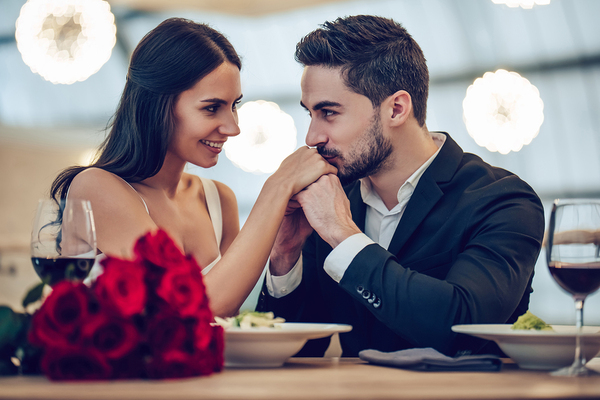 Push notifications mean more romantic meals.
Push Notifications and Multi-Channel Marketing
Restaurants are among the biggest consumers of multi-channel marketing. You have meals up on Instagram, you have a website promoting events and tastings, you have old-school media like restaurant critics writing about your food, and you likely even have a sign out on the sidewalk promoting the special of the day. Push notifications can easily fit into this strategy, but there are a few guidelines to keep in mind.
The first is that you should set standards for push notifications, and segment your audience accordingly. Some of your diners will only care about special events; others want to know when a table is free; others want you to put the daily special on their phone every afternoon. Design campaigns that make sense for your audience.
The second? Don't abuse the privilege. Limit your push to just the really big stuff, the stuff you know your diners want to hear about. Social media habituates us to post every little thing, but push needs more restraint. But with smart management and the right ideas, push helps fill every table. To see how, get a free trial of Pushnami!