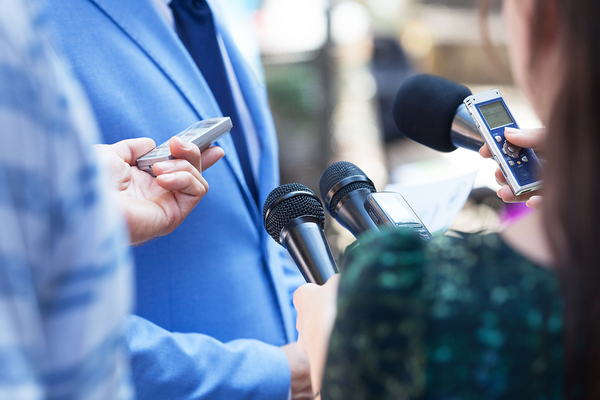 Reporting still matters, but who's reading?
The media landscape is changing rapidly, as outlets multiply and audiences fragment. And nowhere is this clearer than in the data collected by Pew's State Of The News Media reports, which offer a perspective on how the media is changing and where it's heading. Here are a few key statistics from their most recent collection of data, and what they mean.
Major Newspapers Have Seen Digital Grow By As Much As 46%
Even while physical circulation has declined, roughly 10% across weekday and Sunday editions for newspapers, digital circulation has begun to rise, substantially. The New York Times has independently reported increases in readership as high as 46% for the year ending in 2017, and 2016 saw enormous gains in readership as well. The internet is where the readers are, and newspapers need to use tools like web-based push notifications to get the attention of readers with the many online news options at their fingertips.
Local TV News Is Seeing Declines Of Up To 15%
Pew's research has found that while the local evening news is stable, every other news slot, such as morning news and early-evening news, is beginning to see declines. Local news is still the king of televised information, in part because people care, deeply, about what's happening in their area, but it's clear that this advantage is beginning to erode. Local news needs to be proactive and start seeking out viewers on multiple platforms now, while they still hold a beachhead, or it may find itself in the same position as newspapers.
One of the biggest advantages modern local media has with Google is that it offers an intensely focused audience for local companies.
Any news outlet, regardless of format, should have a local SEO strategy that makes it easy for both members of the community and Google's algorithms to find and rank their reporting. But this can go well beyond just good SEO techniques.
For example, a mix of local SEO and digital advertising can drive audiences to, for example, a newspaper's profile of the local real estate market, or a radio interview with the CEO of a local business.
A Quarter Of Radio Listeners Also Listen To Podcasts
It should give you an idea of how powerful and ubiquitous radio is that, even now, Nielsen reports that 90% of Americans hear the radio at least once a day. Whether it's music or news/talk is an ongoing industry dispute, and it's also worth asking how much of that is genuinely heard, as opposed to just part of our ongoing audio world, but nonetheless, radio has a huge audience. Interestingly, though, podcasts are rapidly growing: 26% of Americans have listened to a podcast in the last month, and 17% in the last week, a figure that's rapidly growing. In 2013, only 7% of Americans listened to a podcast in the last week. The future of radio is clearly, at least in part, in on-demand audio, and marketing channels like push notifications are often key to keeping audiences listening, both to live streams and to produced shows like podcasts.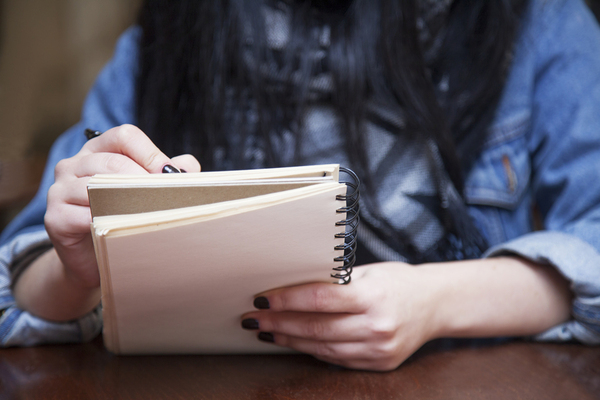 We need reporters, but reporters need audiences.
Traditional Media Audiences Are Aging
One of the more important facts that everyone in the industry needs to be aware of is that audiences for terrestrial media are generally getting older. The median age of a cable news viewer ranges between 61 and 65. For Fox News, that number is above 65; nobody knows how far above for certain because the audience surveys generally stop at "65 or higher." The common thread is Millennials don't care about news, but the truth is just the opposite: The American Press Institute found 40% of Millennials pay for at least one news subscription, and that 85% find keeping up with the news is important to them. But they also don't watch TV, sit down with a newspaper, or flip on a news/talk station. They get their news via digital channels.
Advertising Is Controlled By Tech Companies
Finally, the most important statistic, at least for ad-driven news companies, is that the digital advertising industry is dominated by tech companies like Google and Facebook. A collection of five tech companies own 65% of the digital advertising space. That means traditional media needs to be less dependent on these platforms, if they want to sell effective advertising, since they have no motivation to drive clicks or to offer a share of revenue. It's no coincidence that public radio and television has seen increases in revenues and closed their funding gaps.
Traditional media need to build their own marketing platforms using tech companies, instead of relying on them for audience and revenue. Tools like push notifications will be the key way of building that audience, by bringing the news directly to the people who most want it. To see push notifications in action, sign up for a live demo of Pushnami!