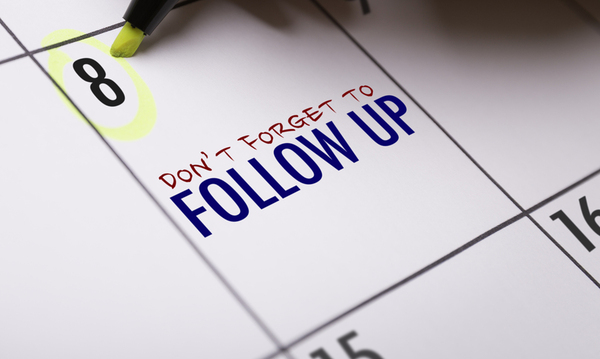 Following up is key.
It's the most fundamental lesson of business, of marketing, of life, really: Always follow up. We follow up with friends on dinner plans, with our co-workers on meeting agendas, and in many ways, large and small, every day. And that's as true of browser-based push marketing as anything; when somebody opts in, you should instantly follow up. But what should you say?
Why Follow Up?
There are some important technical reasons to follow up. The most basic is that it lets your newly minted customer know that the process has actually worked and that they're subscribed. Otherwise, they might be confused, and might not expect your next notification. The second is that if the notification fails, they can configure their browser to ensure that they'll get the notifications. And, finally, it's just good form to acknowledge somebody who does you a solid. Remember they're volunteering to hear from you, so pay them a little nod for doing so.
But there are other reasons as well. Generally, when somebody opts in, they have a moment to engage more with your company and are highly interested in doing so. That's the kind of golden opportunity you rarely get with any marketing tool. So you shouldn't waste it, but that raises the next question: What should you push?
What To Push?
That depends on a few factors. The first is their value expectation. For example, if somebody opts-in for push notifications for simple informational alerts like package shipping or invoice clearance, their value expectation is going to be different from somebody who opted in from your web store's clearance page. Ask yourself, what's the value your customer believes is being offered? How can you meet that value?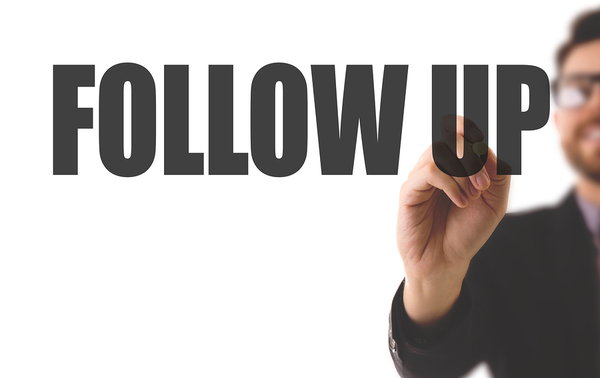 Step two is always follow up.
Leave A Door Open
The second is the overall goal of your push notifications. Are you looking to increase conversion rates? Sell more of a specific product? Drive traffic to your blog or podcast? Increase foot traffic at a brick and mortar business? Ask yourself what somebody who has just opted in to push notifications would be most likely to be interested in, what would grab them right away and get them to click. It can be as simple as a coupon, or it can be a product demo, as long as it aligns with your goals.
The third is to consider what tone it sets with your customer. If the value you offer matches the value promised, and the goals you're driving towards work with your customer, then you've set the proper tone.
And remember, you don't have to have just one message for every page. You can tweak your immediate reply across all the pages on your site that offer opt-in, so you can offer far different values depending on where they opt-in. Customers on your clearance page can get a different offer than those who opt-in on your blog. And keep an eye on conversion rates; value can shift over time, and you should tweak your value propositions accordingly.
Browser-based push notifications can offer you some powerful tools to connect with your customers, right from the start. Want to learn more? Get a free trial of Pushnami!