The most valuable aspect of browser-based push notifications, arguably, is that people opt-in to receive them. But how do you get to the point of opt-in? Beyond your most loyal customers, how do you build a list to spread your notifications far and wide? In this post, we'll cover everything you need to know about boosting your web push notification opt in rate, so you can maximize the reach of your push notification campaigns.
Getting More Push Notification Opt Ins
Posted on Tuesday, August 30, 2017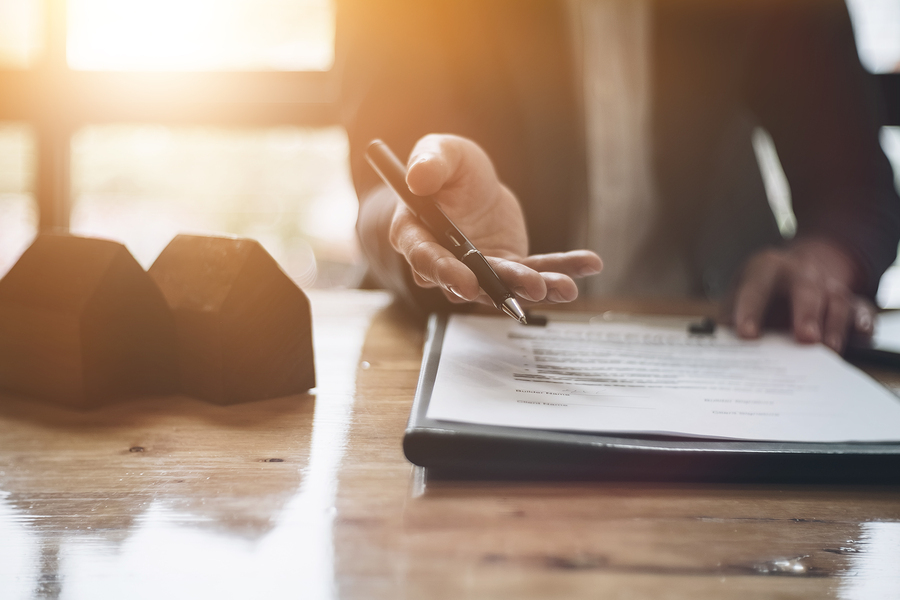 The most valuable aspect of browser-based push notifications, arguably, is that people opt-in to receive them. But how do you get to the point of opt-in? Beyond your most loyal customers, how do you build a list to spread your notifications far and wide? In this post, we'll cover everything you need to know about boosting your web push notification opt in rate, so you can maximize the reach of your push notification campaigns. To start, let's explore the reasons why someone would choose to opt-in to receiving your pushes.
Why People Opt-In to Your Push Notifications
One of the biggest misconceptions many people have is that opt-ins either happen by default or because everybody is chomping at the bit to hear from your brand all the time. But there's a much easier customer to learn from: You. Stop and consider how you use notification in your daily life. It's unlikely you let every single website and app ping your browser or buzz your phone all day. Stop and consider how you've chosen notifications over the years, and you're going to realize that all of them in some way help you out. They give you a morsel of data you need, like the weather, to help you make decisions. They alert you to traffic so you can plan your day. They give you the information you need to know so you can act on them. In other words, they add value to your life. And that needs to be the driving principle of any notification campaign.
It's About Value
What it boils down to is value. Push notifications have value because they offer one clear and urgent bit of data that the person receiving the notification absolutely has to know. That bit of data can be anything: A new sale, a firmware update to a product, that an order shipped. But the importance to your customers, first and foremost, is that value. If they see it, they'll sign up. Start with what you do. Where do push notifications add value for your customers? A good example is the data that they need to know: That a payment has gone through, that a subscription is about to expire, that a cart has been abandoned, and other information. Signing up for alerts that an order has shipped is a no-brainer on the value front, and they'll appreciate the service.
Why Opt-In Matters for Push Success
The
benefits of using web push notifications
have been well-documented, even as this marketing channel is still in its infancy in terms of adoption. Because web push notifications allow instantaneous access to the attention of subscribers, consumers who consent to receive these notifications are high-value. While a customer may agree to receive promotional emails, these messages could easily end up overlooked or in the spam folder. Browser push notifications, on the other hand, aren't easy to ignore. Since push notification subscribers are so valuable, growing a push notification opt in rate should be a priority for all brands looking to expand their influence. Those who opt-in show great intent to conduct business with your brand and are more likely to convert. That's why push notifications are
so valuable for customer retention
and staying in touch with your fans. Visitors to your website can opt-in to receiving push notifications with a single click, making that "allow" button one of the most important clicks that consumers can make.
The Basics of Building Web Push Notification Opt-in Rate
Now that you understand the value of push notifications, you're likely wondering how to maximize your own push potential. The first step is to clarify your key strategies and ask the important questions regarding your push notification strategy as a whole.
What Do My Customers Want?
It all starts with what you already know about the audience for your site, be they customers or just readers and watchers. You know what videos they watch all the way through, the pages they click on the most, and the ways they find your site from search engines. Your push notifications should be engineered to cater to those interests. Your users tell you, constantly, what they want and what their interests are, so keep a sharp ear and figure out how to offer more of it to them.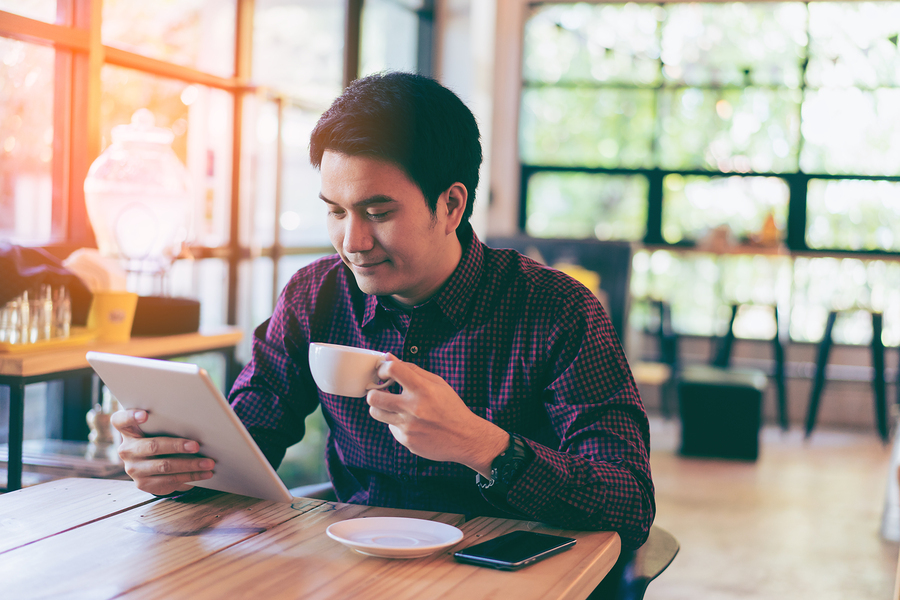 What Do They Get?
Your audience, first of all, should know the value of your notifications. Are they getting sales alerts, a chance to never miss another blog post, or an alert when they are running low on a product they bought? Tell your audience what they are getting when they sign up, so they know why it makes sense to agree. Ideally your users should know when you push, how frequently, and what events may set off a push just by reading a quick bubble or pop-up on your site. Another important step is to make notifications easy to configure, snooze, and turn on and off if needed. One best practice is to have an easy-to-find space on your site where push notification preferences can be set. As you add options or expand your campaign, remember to ensure each page for which you are pushing has a link to the preference page or control panel, making it easy for your customers to opt-in or out as they wish.
Ask Politely and Frequently
You do not want to spam your users with notification requests, of course, but push notification opt-in requests should never be a one-and-done. Ask when a user first arrives, when a user visits the page of a product a few times without buying, when a user comes back after a few months, and any other point where they might be thinking about engaging with your site more. As always, stick closely to the rules above; customers should know why signing up for push notifications will be helpful to them.
Listen for Feedback
As you implement a campaign, you will get a better sense of what intrigues your users and what is of little concern to them. As some pages see more opt-ins and some see less, look at what strategy you used on those pages, and what compelled people to opt-in. Once you know what interests your users, you can hone your campaign.
Maximizing Push Notification Opt-In Rate
Once you've clarified the fundamentals of your push approach, you can use the following tips to further refine your "opt-in for push notifications" CTAs:
Ask
It is an old saying that you would be surprised what you get when you ask. So, make a point of asking, politely, clearly, and visibly, no matter which angle you take. A common method is to have the prompt drop down on a specific page and have a small alert at the top of the page in a bright color. Lay out what the user gets for opting in, be it a first crack at sales, the latest news from your industry, or new product alerts, and let the power of asking do its job.
Offer Value
If you ship physical products, one way to drive opt-ins is to offer automatic shipping and tracking alerts. If you use Amazon, you have seen these. Aren't they convenient? You probably barely had to be asked to sign up for them. Ask yourself what your users value the most, what's most immediate and interesting to them, or what gives them the most convenience. Subscribers should know when their subscription is up, for example. Even something as simple as announcing a new podcast can add a lot of value.
Build A Gate
"Gating," a process where the user has to opt in to something to get something, like an ebook, is a bit more popular in email marketing than push notification marketing. You have to be careful, as push notifications can be much more visible, and more likely to get turned off, than email marketing. However, in certain cases, building a gate can make sense. Just make sure that it is not absolutely required, but is simply offered as an option. Nothing turns users off quite like being forced into doing something.
What Is Their Interest?
You likely have a good handle on what your audience finds most interesting. Look at how push notifications can enhance those interests and support them. This can take a surprising number of forms, from notifications about products and pricing to celebrations of minor holidays like National Hot Dog Day. It really depends on your user base, but this can open the door to a whole host of different ideas and approaches.
Be Positive and Thankful
When someone does opt-in, you will want to follow up right away with a notification thanking them for doing it. This serves as both a cue that the process has worked for your user, and also it shows appreciation for them. Appreciation is often the difference between an opt-in and an opt-out; there is nothing users value more than their time, and making good use of their time makes them feel good about their decision. In the end, it is all about your appeal to your users. If you look closely at what they need and desire and give it to them in a way that makes them feel good about signing up, you will see your opt-ins climb every month.
Be Visible
An opt-in dialog often appears at the top of the page. Be sure to include some text next to it, in the form of a band across the top of your site, explaining clearly and concisely why visitors and customers should opt in. Make the cues impossible to miss; use bright colors for your background and concise text for your pitch that explains the value and what your customer can expect for opting in. That means the frequency of messages, as well as the content; if you're not sure exactly how many you'll be pushing out a week, then simply promise you won't abuse the privilege.
Be Useful
Remember, there's more to push notifications than just sales messages. There are multiple use cases that you can set up where the value is clear to your audience without explaining it. Informational messages, for example, where you can automate push notifications to go out at various points in the process of shipping and receiving, are self-explanatory in the value. You can simply ask when a new user opts-in, if they'd also like to receive coupons or other promotional messages.
Make Opting Out Easy, Too
Finally, don't forget to make opting out easy, as well. Make a point of setting up a page that explains, browser by browser, how to temporarily snooze notifications or shut them off altogether. Part of the reason people don't opt-in is that they think they're getting married to receiving your notifications unless they delete their browser or buy a new computer. Making it clear that your customer has the control and makes the decisions makes them far more likely to opt-in. In the end, it boils down to value, respect, and control. If your customers feel they know what they're getting, that you understand their needs, and they're at the wheel, opting for push notifications is easy.
Should I Use My Home Page for Opt-In Requests?
You likely should offer some form of notification opt-in on your homepage, but you might be surprised at the results when you offer it on more than one page. Pages with seemingly lower traffic than your home page will often pull in higher opt-ins than your home page. Why? Well, think of your home page as not so much the store itself but the front window of the store. Any brick-and-mortar retailer will tell you the window is a great marketing tool, but it does not sell their wares. Often your home page is that front window; plenty of customers show up in front of it, but so do people with no intention of going inside. That said, with the right message at the top, your homepage can be a great option. Best practice is to have a small, contrasting band of color at the top of your page that explains what the opt-in offers. "Sign up for the latest sales, launches, and events!" is a good place to start, for example. You need to make, concisely, the case for value, which is why you should have another page beyond your home page.
Your Source for Push Notifications
Web push notifications can be a game changer when it comes to boosting customer retention, reclaiming abandoned cart sales, and providing a better customer experience. Pushnami makes it easy to weave the latest in push notification technology into your existing business workflow. Your visitors can subscribe with a single click, making it easy to build up your web push notification opt in rate and keep your most loyal fans in the loop. To find out what the potential of push notifications can be for your brand,
try a demo of Pushnami
today!