You can reach the world, but how effectively?
The reality of having an online business is that you're global, even if you're focused on a specific country. That means you have to think globally in everything you do, from the products you sell, to the browser-based push notifications you send out. So how do you ensure that you're communicating with all your customers when you send out a true global push?
Are They Residents, Or Homesick?
First off, it's worth remembering that just because a computer is located in another country doesn't mean that its user is a citizen of that country. Radio and TV stations can tell you that, as they've gotten online, they've discovered that expatriates and other world travelers have tuned them in for a little taste of home. And as shipping has gotten easier, little luxuries like food products, T-shirts, books, and souvenirs have begun crossing the globe to make living in another culture a bit easier. While location can be important, be sure to develop a deeper understanding of who you're pushing out to, beyond just where you can find their desktop and smartphone.
Why Are They Listening?
Another factor to consider is why your international audience is here in the first place. Part of the curiosity of the global marketplace, as the internet brings us closer, is we discover some unusual aspects of other cultures and how they approach certain products. This is especially true in industries like art and fashion, where what's cool and what's unusual are very open to interpretation. But even in cases where the use is straightforward, such as, say, cloud storage, it's worth getting a handle on why your company, in particular, is so popular.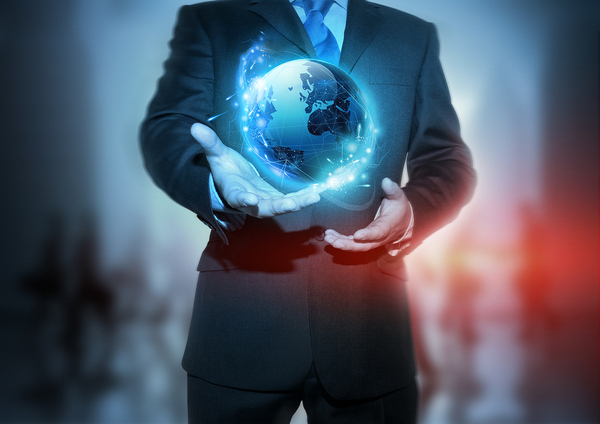 Global communication is powerful, but it needs to be used effectively.
Does It Translate?
We've all heard the notorious, and not quite true, story of how Coca-Cola told the Chinese people to "bite the wax tadpole." But hidden behind that hilarious anecdote is an important point; cultures can share concepts, but not the specific language that describes them. That's true even among cultures that technically share the same language, as anybody who has argued with a Briton or an Australian over what sport "football" is can tell you. If you've got a wide audience, even one that shares your particular language, focus on precision and clarity. It may also be worth surveying your audience to ask if they prefer your main language or their home language, or running your language through a translation program or by an expert to ensure the message comes across.
Is It Relevant?
Just like different segments in the same country have very different shopping habits, so to do different residents of different countries. Foods are a superb example. If you're a rice company, you market basmati and jasmine rice to your clients in India, while you sell short-grain glutinous rice to Japanese customers, and you sell your brown rice to Americans and Europeans. The same thought needs to go into your push notifications. Who buys what? Why do they buy it? And why do they buy it directly from you?
There's much more to international marketing, of course. Each country has its own quirks, tastes, and approaches to marketing and products. But if you keep value and getting to know your customer front and center, you'll find those are often universal values. Want to see it in action? Get a free trial of Pushnami!