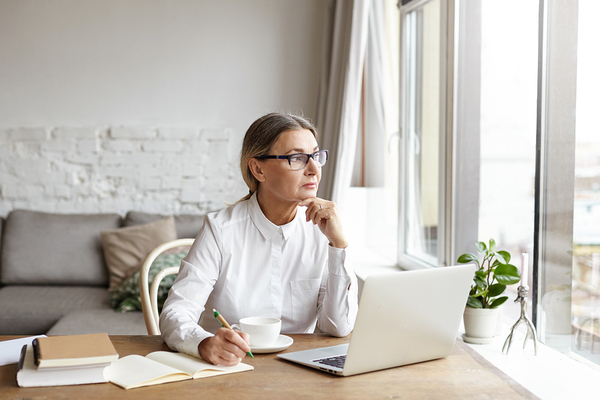 Should you do it yourself or let a professional handle it?
If you're new to marketing, especially if you've just launched your business, you may find yourself in a quandary: You need to get business, so that requires marketing, but marketing requires copy. Unless you've got a copywriting business, you may feel copy isn't your strong suit. And many forms of marketing, from social media to browser-based push notifications, count on their copy. So the question becomes should you write your own copy? Or bring in a professional?
In-House Or Freelance?
The first question is volume. For small businesses or businesses that have in-house marketing departments, it's important to take a close look at how much volume of copy you have, and how much you're anticipating. If you're only running a small, automated campaign promoting sales, for example, it probably makes more sense to handle it in-house. If you see yourself running broader campaigns, especially if your business is taking off and you have demanding clients, then you should probably outsource this. Get a sense of what you can afford to take out of your marketing budget, as well.
Copywriting is like any other product; you get what you pay for. And don't be intimidated; they're businesspeople, like you, and want to sell their product, just like you. Get a sense of the volume of work you're expecting and contact copywriters with the medium (like browser-based push notifications), the volume of work you're expecting to offer, and any potential deadlines (if applicable), and then ask for quotes and availability. Some copywriters will charge on a per-piece basis, others will ask for a contract depending on what you need and what you're asking. Treat them the way you want your customers to treat you, and you'll both be happy.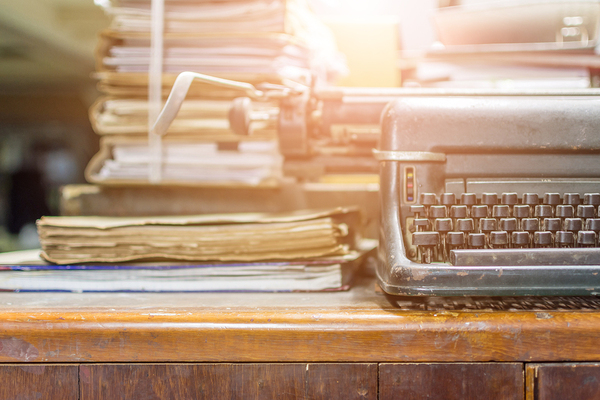 Sometimes the copy piles up fast.
Then it's just a matter of setting things up and communicating. Remember, copywriters expect you to take the lead, so clearly communicate what ideas you want to get across and what you're looking for. Be sure to offer data and any insights you've gleaned from working with your customers; it only improves the copy.
Doing It Yourself
Sometimes, though, the quotes just don't line up, and you can't afford it. It's a common circumstance, and that leaves you with writing your own copy, or having somebody from your business writing it. This can feel intimidating, but it's a matter of getting used to it.
The best way to approach this is to think about how you talk about your business to a potential client. You've probably done this dozens of times, so think about a sentence you'd say about your business that you know gets people interested and start there. Don't be shy about running copy by others and asking what they think. And remember that as your business grows, and you have more to do, this will help you when hiring copywriters because you'll better understand what they need and what copy works for your business.
Just remember, as you launch your campaign and write your copy, to put the user first. If you keep in mind what the value is for your customers, you'll deliver great copy every time. Ready to see how browser-based push notifications can build up your client base? Get a free trial of Pushnami!