Each user is distinct, and A/B testing helps you learn how.
A/B testing, so the marketing joke goes, means "Always Be Testing." What is A/B testing? Why is it important? Why is it key to a good push notification campaign? Let's look at what A/B testing is, and how it can make your push campaigns more effective.
What Is A/B Testing?
A/B testing is simple. You start with a message, your control or A message, and change one variable in it, your test message or B message, and push it out to similar segments of your user base, ideally randomly selected. That variable can be anything: a word in your copy, which image you use if you are using rich notifications, the percentage off on a coupon, or the timing when a message arrives for your user.
Once the two messages go out, and you get the data back, you compare and contrast against your chosen metrics. If the B message did better, take that data into consideration going forward. If not, you have learned what does not work, which is just as important. It also keeps your copy fresh and is more engaging.
Ready, Set… A/B Test!
Here's a sample A/B test to give you a better idea of the process.
1) Choose a metric. In this test scenario, look at clickthrough with the goal of finding out if personalization in a standard push notification about a new sale will increase clickthrough.
2) Choose your copy. So, your A copy will be:
Ready to save 20% on our widgets? Your coupon is waiting!
Your B copy will be:
<NAME>, ready to save 20% on our widgets? Your coupon is waiting!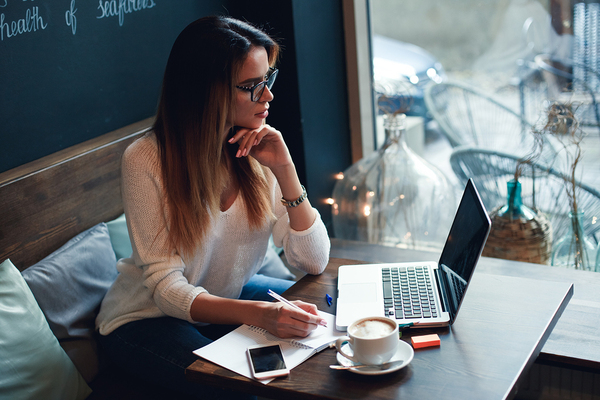 What clicks for your users? Only A/B testing can tell you.
3) Internally test your copy and notification on all relevant platforms, especially when there's more than just pushing out copy involved. The last thing you want to do is send a failed variable to your users in your test, which won't just ruin the test, but also alienate the user! The more thorough the test, the better.
4) Sort your segment for the test. Ideally, you can split it into two groups and choose at random. There are plenty of programs that will offer you a random sort of your list. Pick an A group and a B group from the sort.
5) Set up your notification and push. Remember, everything else needs to be the same, so if you're not testing timing, they should go out at the exact same time, as far as your users are concerned.
6) Gather your data and take a look. Keep in mind there are no hard and fast rules. You might see a tiny bump from personalization. Or your users might push back! That is why you test, to learn what your audience most wants.
7) Then, repeat. Try new variables. Ideally, you will be testing every day, both to learn more about your users and to keep your copy fresh and interesting.
As you A/B test, you will quickly learn more about your users, and you should apply that to A/B tests of your other copy. With testing, you will polish your notification campaign to a high sheen and enjoy the results. When you want to see what push notifications can do for you, sign up for a live demo of Pushnami!