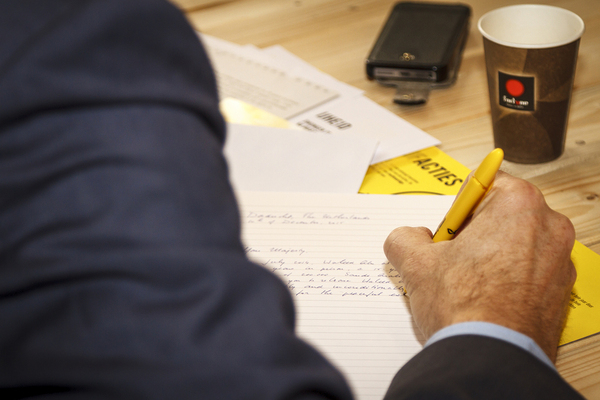 No matter who you are, you can write good copy.
If you are not a writer, how can you write copy? The truth is, anybody can write good copy, especially for browser-based notifications. You do not need to be a poet or a novelist; you just need to follow a few simple rules, and you will be writing compelling copy in no time.
Know Your Readers
In anything you write, the fundamental key to success is knowing your readers. You are already ahead of the game when writing for notifications. You already know what your readers are interested in since they have opted in to receive notifications. So, ask yourself, what gets my users' attention? This could be as complex as a way your product makes their lives easier, or as simple as a 20 percent off sale. Start with what you know your users want to read.
Choose One Idea
Similarly, in any form of writing, you need to focus on just one idea. Again, this does not have to be something earth-shaking, and with the character limits of notifications, there is only so much you can cram in. So, before you put fingers to keyboard, pick out the one idea on which you want to focus. It could be a product feature, the topic of your new blog post, or anything else that makes sense. If it is an idea your readers are interested in, they will click.
What Is Your Brand?
Another factor to consider is your overall brand. A law firm is likely to want restrained, sober copy, while a candy company will likely want something more lighthearted. Look at how your brand has been presented to this point and think about how you want to come across. Especially if you do not usually write copy, it will really help you focus.
Concision, Concision, Concision
Concise writing is good writing, and that is particularly true in notifications, where you only have a handful of words to get your point across. Often the best writing is not about how flowery it is, but about how carefully chosen each word you use is. A sentence plainly written, with each word carefully selected for its impact, can have a punch. Think about "Just Do It" and "Think Different" as examples.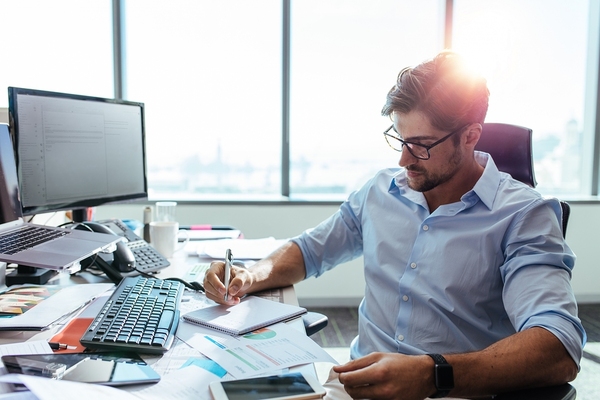 Good copy starts with a thoughtful approach.
Clarity First
Even the most experienced writer will fall back on slang and jargon sometimes, but this can muddy your copy if you are not careful. If you know everybody you are notifying will understand exactly what you mean when you use a word, go for it. If there is any doubt, opt for a clearer word instead.
Be Yourself
Just like when you meet somebody in person, it is obvious in writing when you are trying to be someone else. When writing copy, a good approach is to think about how you would explain this to a friend. What are the words you would use? How would you structure it? It might even be worth talking to a friend or coworker if you are having a little trouble writing copy.
Grammar Counts
There are limits, of course, to using grammar when you only have a few words. Technically speaking "20% OFF SALE" is not grammatically correct. However, within reason, use the rules of grammar and check your structure. Keep in mind these rules exist to help everyone understand what you are saying, so it is always good to check.
Ready to see what browser-based push notifications can do with a few good words? Sign up for a live demo!