Boosting your e-commerce business starts with having the right website. And there's much more that goes into it than just being on the web. Here's what you need for an e-commerce site that turns heads and increases sales. It starts with what's under the hood. Your site should be designed from the ground up to be easy to use with a minimum of "friction." Friction, in this context, means users should take as few steps as possible from seeing a product to buying it. Your site should work well on both full browsers and mobile browsers, should have easy-to-access buttons customers want to click, should have an effective and easy to use search engine, and should interact with payment apps like PayPal, where applicable. And also remember disability features, so any user can easily navigate your site. The easier your site is to use, the more likely customers are to use it. If you're using a pre-designed platform, test it thoroughly and ask for customer sites so you can see how it works "in the wild."
How to Build an Attention-Grabbing E‑Commerce Site
Posted on Wednesday, August 15, 2018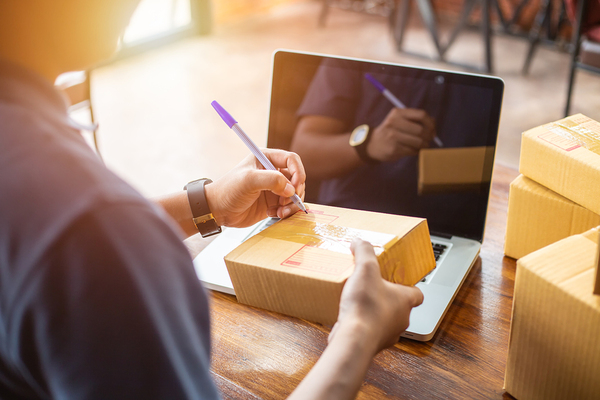 Even the smallest operation needs a great e-commerce site.
Boosting your e-commerce business starts with having the right website. And there's much more that goes into it than just being on the web. Here's what you need for an e-commerce site that turns heads and increases sales.
Put Design First
It starts with what's under the hood. Your site should be designed from the ground up to be easy to use with a minimum of "friction." Friction, in this context, means users should take as few steps as possible from seeing a product to buying it. Your site should work well on both full browsers and mobile browsers, should have easy-to-access buttons customers want to click, should have an effective and easy to use search engine, and should interact with payment apps like PayPal, where applicable. And also remember disability features, so any user can easily navigate your site. The easier your site is to use, the more likely customers are to use it. If you're using a pre-designed platform, test it thoroughly and ask for customer sites so you can see how it works "in the wild."
Have Appealing, Direct Visuals
Once the back-end is done, you can polish the front. Your site design should reflect your branding, but should also limit clutter. Think of it like your online store's front window. What do you most want new customers to see? And don't forget, you can and should have tools in place to reconfigure it for returning customers and browsing shoppers, so they can see things they're most interested in first.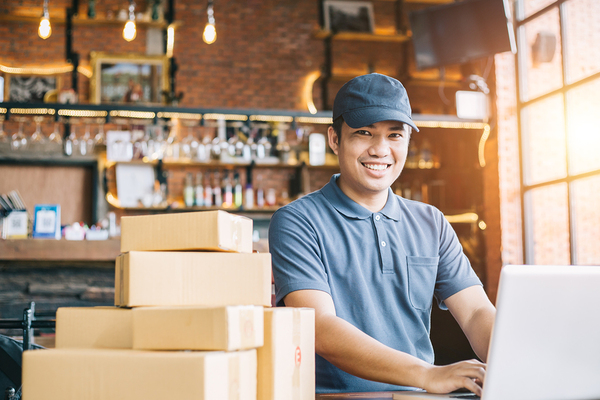 Retail or entirely online, e-commerce is the future.
Use SEO Best Practices
With SEO, the question is simple: What do people enter into search engines to look for the products you sell? Remember that Google's algorithm, while complex, is a computer, and that information needs to be organized in a way a computer can understand. So use SEO terms not just in your website copy and URL, but as part of your image descriptions, in H3 tags, and also remember to use variations of terms and use them naturally. "Black hat" SEO doesn't just drop you in the Google rankings, it turns off customers too.
Personalize
There's a multitude of ways to personalize your site for each customer, depending on what you know about them. If, for example, they come to your front page via a specific search term, you can use site automation to present items they might be interested in as the first thing they see. As you build loyalty with them, you'll learn more about their interests through surveys, order history, and other interaction and can continue to segment and personalize.
Keep In Touch
Finally, give customers options to keep in touch, such as web-based push notifications. Remember this takes multiple contexts: For example, one list they might sign onto makes them part of your exclusive club, getting first access to preorders and sales. Another might offer them useful information, such as when their product ships or when new firmware upgrades or accessories are available. Offer multiple ways for customers to stay in touch with you, or so you can stay in touch with them, and they'll keep coming back. To learn more about browser-based push notifications,
sign up for a live demo
of Pushnami!