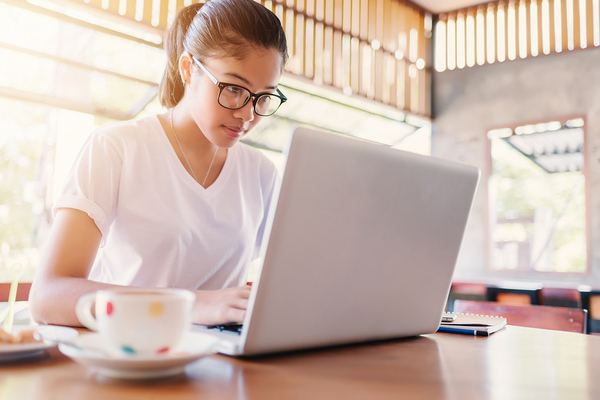 What is she doing on your site? That is what the right metrics will tell you.
Metrics matter, but which ones? Like any other form of marketing, push notifications have an enormous number of metrics from which you can choose. Clickthrough, time spent on site after clickthrough, user rate of purchase, what pages they visited next, and on and on and on. Every campaign will give you a sea of data, and you can collect all of it. But what kind of data should you be watching?
What Are Your Goals?
Which metrics you choose are determined by what you want your campaign to achieve. For example, perhaps you are launching a podcast to help you find clients and to promote your skills to the world, and you have had users opt-in to be informed when it launches. In this scenario, it is a question of what you most want to know. Do you want to know how engaged your loyal users are with this step, or do you want to know if they share it with friends and family? In the case of the former, you might only care about clickthrough; how many of your users clicked through, and how many listens and downloads of the podcast did you get? In the case of the latter, maybe you only care about clickthrough through the lens of social sharing.
So, before picking metrics, ask yourself what is going to tell you about success, or what you most want to know?
What Other Data Do You Have?
Any push campaign is part of a larger machine. In the podcast example, you are likely also sharing it over social media, posting it to your blog, and uploading it to podcast networks like SoundCloud. You can get a vast trove of data from those sources in addition to your notifications, so you need to pick and choose which metrics will interact with those other data sources. Are you comparing clickthrough to social media engagement to see which drives more interest? Or perhaps you are curious as to which form of engagement draws the most views. You might even want to know which podcast method your users prefer. Look at how the data you have fits together to form a fuller picture of the puzzle.
The right metrics tell you what your users are thinking.
Are You Cherry-Picking?
When working with metrics, remember the fundamental rule where marketing campaigns and computer programming intersect: garbage in, garbage out. It is easy to pick metrics that make you look good, or metrics that look at a tiny piece of the picture, sometimes without even noticing. A team can become so fixated on one aspect of the campaign that they miss the forest for the trees. So, as you pick metrics, you need to ask if you are simply picking the ones that are most appealing to you, instead of the ones that will tell you what you need to hear.
What Is The Larger Picture?
Push notifications are a river that flows into an ocean of data. So what is the larger picture emerging out of it? Keep in mind, the value of browser-based push notifications is that you market to your most engaged and most interested users. How does that response, for example, compare to the rest of your campaign?
As you can see, choosing metrics is about a lot more than just picking some data points. To get a sense of how browser-based push notifications work in the wild, sign up for a live demo of Pushnami today!