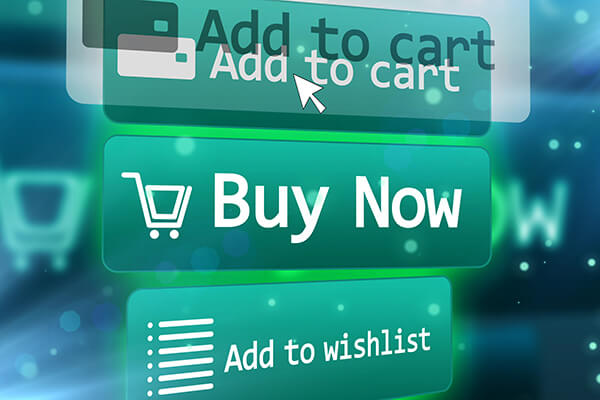 The e-commerce sector is rife with competition, which makes it even more essential for businesses to keep customers coming back. Innovative products, well-priced deals, and above-and-beyond customer support are all ways that e-commerce businesses build brand loyalty for the long run. While these are all effective tools in their own right, how they are delivered makes a difference. Widen the scope of your outreach for big returns: browser-based push notifications offer a high-impact way to increase customer retention.
In this post, we'll take a look at the many ways that e-commerce companies build brand loyalty, with a focus on web push notifications and what they can offer to your brand.
Know Your Customers Well
What do my customers want? Knowing the answer to this question is the key to bringing past customers back around to your e-commerce store. When you understand the desires of your target market, you can offer highly relevant products through marketing materials that speak their language. Keep your finger on the pulse of what customers are chatting about on online forums such as Facebook and Instagram and ask for their feedback about what they'd like to see in the future from your business.
As we learned in our Top 5 Marketing Tools for E-commerce Sellers in 2019, data analytics play a critical role in e-commerce marketing efforts. Having the numbers on what works and what doesn't lets your brand prioritize marketing investments and product offerings. Once you find your product niche and your marketing groove, you can craft special offers that past customers will find irresistible.
Web push notifications are hands down the best way to immediately capture the attention of a user. Combined with a well-researched understanding of customer needs and desires, your pushes will be effective tools for customer retention. Best of all, Pushnami's Machine Learning-powered platform does most of the learning for you – our system automatically finds the best balance of tone and timing to get past customers clicking.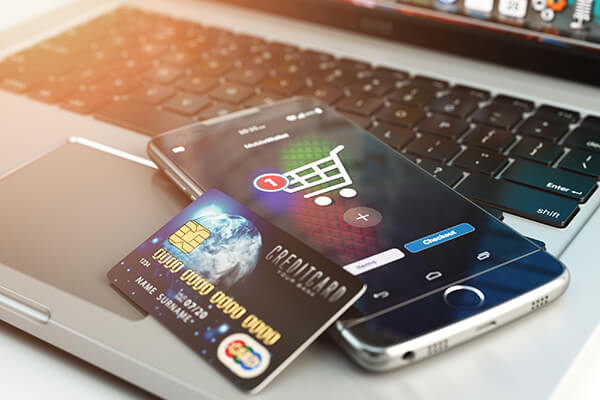 Keep It Personable
When you convey the story behind your brand, you create a deeper connection with your customers that goes beyond just the products you offer. Let customers know what you stand for, what your brand values are, and why you do what you do. They should feel like their spending fits into this picture and contributes toward a higher vision.
Consider building personal requests for feedback into your marketing outreach plan. Triggering a follow-up message after completed transactions takes minimal effort, but can do wonders for brand loyalty. From a customer perspective, they see a brand that values their opinion and truly cares about their satisfaction. Web push notifications boost the feeling of personalization – it's like getting a text from your favorite brand! Use this tool to ask for feedback or point users toward relevant community resources and content.
Offer Exclusive Deals
Users know and sometimes count on new customer pricing — getting a deal often helps customers justify their first purchase with a brand. There's a well-worn place in business marketing for focusing on deals that reel in first-time conversions, but investing in repeat customers has greater returns in the long run. From the moment you get that first transaction, you should be working on the second, third, and so on. Show first-time and repeat customers that you care about their loyalty. If you don't incentivize repeat business, then users are likely to head to the next e-commerce store offering a first-time customer deal.
Many businesses have success with point systems, which reward customers who spend a certain amount on their products. Another alternative is to offer exclusive flash-sales that are only available to repeat customers. When they get a great deal, users are more likely to share on social media about how great it is to be a repeat customer of yours. Push notifications play particularly well with flash sales, because they place the deal at the forefront of the user's experience and are time sensitive.
Embrace Customer Segmentation
Avoid putting your customers in two buckets: those who have shopped with you before and those that haven't. Instead, cater your efforts toward more focused customer attributes. This can involve how long they have been shopping with you, how much they spend, where they are located, ad engagement, and other marketing metrics. You can then offer the most relevant messages possible for each particular customer segment.
This may sound like a lot of moving parts to keep track of, but there are tools available to help you out. Pushnami user profiles compile infinite data points from your website to generate targeted notifications. This makes it easy to send out effective promotional campaigns across customer segments that continuously improve.
Reward Top Repeat Customers
The top percentile of your repeat customers has helped your business thrive, and hold a wealth of valuable insights into your brand. Reward your high-volume customers with personalized thank you notes, surprise-and-delight freebies, or ultra-exclusive offers such as pre-released products. Some businesses create a panel of top customers to give beta testing feedback, which underlines for customers their favorite brand cares about them, while providing even more insight for your business. For immediacy and intimacy, reach your top users through push notifications, which allow you to link directly to perks or surveys. Your top customers will feel valued, and everyone else will see how you value and treat your loyal customers.
Stay Connected
Web push notifications should play a crucial role in your customer retention efforts. They help you stay connected with your past customers and entice them back to your online store with exclusive offers, time-sensitive promotions, or new content. Since browser-based push notifications don't clutter a user's inbox like emails do, they're always fresh and relevant. Presented front-and-center with a near perfect delivery rate, your pushes can keep your company on the radar of past customers for years to come. Find out the web push potential that Pushnami brings your brand today.