Why does a question draw such attention?
What is it about the teasing power of a question? You're experiencing it right now, wondering where this post may be going. When you offer just enough in a notification to intrigue, but not fully answer the question without clicking through, it can spark curiosity, driving your users to find the answer. It's called the "curiosity gap," but where, you might wonder, does it fit with your push notification campaigns?
The Power Of A Question
You may have heard of the curiosity gap applied to, say, article titles that end with "You Won't Believe What Happens Next" or "31 GIFs That Explain This Political Event." You might even ask, is this structure still useful when everyone has spent years being exposed to it on Facebook?
Simply put, the curiosity gap is all about asking a question to which your users want to know the answer. This can be anything, from "How can our new product simplify your life?" to "Want to know just what we've added to our sale section?" Audiences don't get tired of this formatting, although they'll probably think you need to keep it fresh after the third question you ask in a row.
This technique is not to be confused with clickbait. The whole problem with clickbait was that you would, in fact, believe what happened next. In other words, it promised value, but it didn't deliver, and once audiences figured that out, they stopped being interested. It even led to an internet joke: If a headline asks a question, the answer is no.
Therein lies the value of the curiosity gap. If you understand your user's interests, you can offer them value. The curiosity gap is the wrapping of a gift of knowledge, and once you understand that, you can use it most effectively.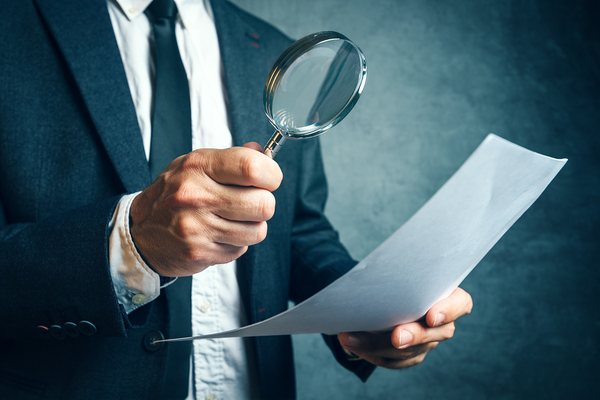 Curiosity demands a closer look.
Curiosity Gap Best Practices
Value has to come first. Any copy you write needs to be a question to which you know your users want the answer. Any question you decide to ask needs to have a concrete answer for your audience.
Don't focus just on answering the question. Wherever your users land on your site, it should be simple for them to act from there, whether it's buying a product or learning a more detailed answer to the question.
Familiarity breeds contempt. Don't overuse "curiosity gap" titles, just like you wouldn't tell the same joke three times in a row. It's not just word choice that keeps your copy fresh!
A/B test curiosity gap questions before rolling out a whole campaign. Often the structure of a sentence using the same words can be a variable worth A/B testing. If you were pushing out a campaign supporting a big sale, you might try asking "What will you buy now that our entire catalog is 10% off?" in addition to "Our entire catalog is 10% off for a limited time!"
Conversely, even if you don't theme a whole campaign around it, don't be shy about rewording your copy as a question occasionally. It's a good way to switch things up, especially if you're stumped on a tough copy rewrite.
Want to see how the curiosity gap and push notifications are a winning team? Get a free trial of Pushnami today!