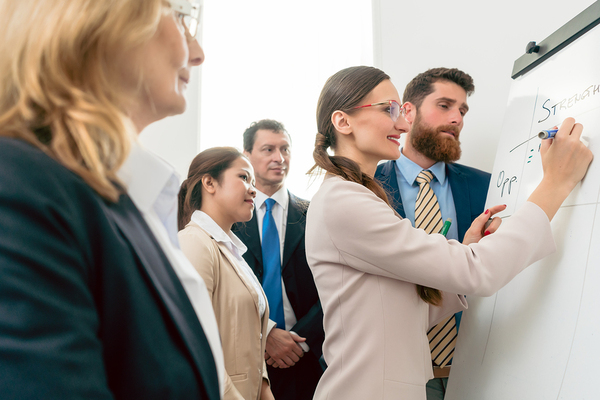 Step back and take a careful look at your approach.
SWOT, or Strengths, Weaknesses, Opportunities, and Threats, is a highly useful way of thinking about your business and your approach to it. We don't often ask ourselves the hard questions, and that's simply human nature: We focus on the positives. A SWOT analysis makes you consider those strengths in the context of your possible concerns, and work to repair them. It also helps to refocus our expectations to form more sensible strategies. So how do you apply it to your browser-based push notification strategy?
How It's Done
To get started, just divide a piece of paper or a whiteboard into four quadrants. Have a copy of your goals, both for your push strategy and your overall marketing strategy, handy. Give yourself plenty of room on all four, label them with the appropriate tag, and get to work.
Strengths
This is the part we all enjoy. Take a good look at what you've been doing well, and try to be objective about it. It's a good idea to back it up with data. Consider this both from a perspective of achievements and one of maintenance. For example, if your timing and frequency of your notifications are on point, that's a strength. If you have high conversion rates, that's another.
Weaknesses
What could be improved? What's holding you back? This is the place to consider points like soft or plateauing numbers, concerns about opt-ins lagging or opt-outs ticking upwards, certain segments lagging from where you want them to be, and so on. Think in the recent and immediate, here.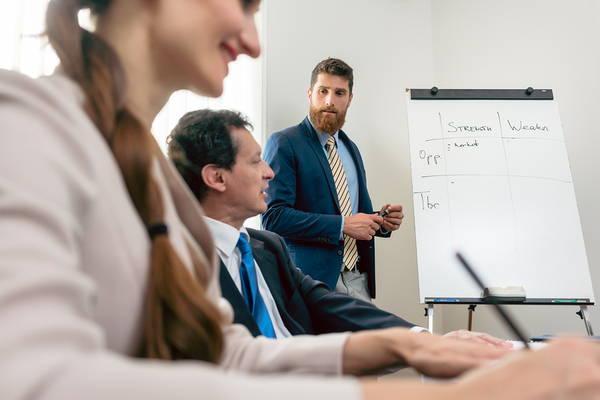 What do you most want to know?
Opportunities
Look at your strengths and weaknesses and ask yourself where they could lead long-term. It pays to be more conservative here. For example, while it would be great for conversion rates to rise in perpetuity forever, even if they did that, you can't have a conversion rate higher than 100%, and there's no such thing as a 100% conversion rate. So be optimistic, but also realistic.
Threats
Conversely, where do you see your weaknesses taking you if they thrive unaddressed, versus repairing them? Again, it pays not to be a doomsayer here; a 0% conversion or opt-in rate is possible, but so is being struck by lightning; a little common sense goes a long way towards protecting you, in both cases. But take a stern view of the future based on your weaknesses.
Analysis
Once you've got all that in one place, here's where the analysis comes in. How can you augment your strengths to meet those opportunities, and how can you mitigate your weaknesses to reduce those threats? Don't forget, either, that these are not in a vacuum from each other; how you build on a strength might reduce or intensify a weakness, or how you reach a goal might force you to let a weakness slide, for now.
Also, remember that this is a snapshot of a moment in time. Your strengths and weaknesses will, a month, six months, or a year from now, might be entirely different. New opportunities and threats may have emerged that you would never have expected. You should regularly do this both to get a broader view of your push notification strategy and to take a breath and get a realistic overview of where you are and what you're doing. To see how push can fit your strengths, get a free trial of Pushnami!