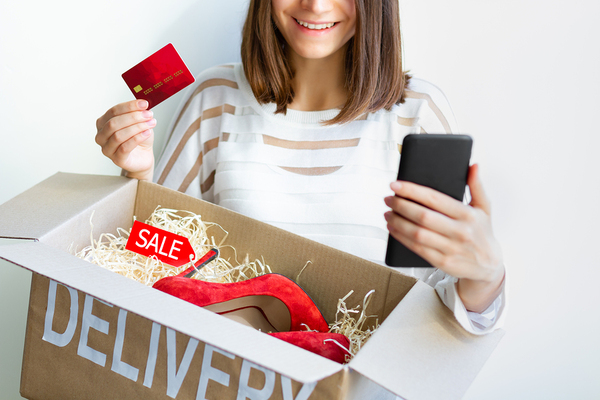 Re-engaging is what builds customer loyalty.
Winning a customer is easier than keeping a customer, if you don't regularly re-engage with them. Web-based push notifications, in particular, are a useful way to stay in touch with your most interested and engaged customers. Here's how to keep a customer once they buy from you, no matter what kind of customer they are.
What Do You Know?
Any relationship is founded on knowledge, and re-engaging with customers starts by asking what you know about them. Even a customer who's made just one purchase can tell you quite a bit about themselves. Take what they've bought, for example; if you're selling cloud services, and they buy a business subscription, you can safely assume they're interested in business-level products. If they paid for it with a company card, it might be enterprise-level products.
Of course, you should be careful how much you infer from the information you're given. Beyond a certain point, you're ignoring what makes a customer unique. But a little thought goes a long way.
Why Did They Opt-In?
Browser-based notifications are particularly useful for re-engagement because they're opt-in, and tied to the browser, not the platform. When a customer clicks "allow," they're informing you they want to hear from you regularly. So take a moment to consider the value proposition of opting in. Did you promise them VIP material, exclusive sales, or quick updates on new products? Why they opted in is not just a guide for what you should push out now, but a look into what they're most interested in.
Brick and mortar or entirely online, it's re-engagement that keeps customers coming through the doors.
What Else Might Interest Them?
Affiliate and third-party marketing is another approach to re-engagement, especially in industries where new products and services need time to be carefully designed, or where you have to be judicious in what you share with external parties. A good example is a car dealership. If a private consumer buys a car, they likely aren't going to want to buy a new one a month later. But it's safe to assume they have at least some interest in everything that goes with it, from insuring their car to fueling it to replacing parts to, at some point, trading it in and buying a new one. Affiliates and third parties you work with can engage with customers while offering useful services in their own right.
What Do They Click?
Another vital aspect of push notifications is that they offer a rich channel of data to analyze. What do various segments click among the notifications you push out? How long do they stay on the links you send? What do they do before and after they click on that link? Again, every customer is unique beyond a certain point, but, for example, if you push out word of a sale on aftermarket car parts, and a certain subset of your customers not only click, but also buy a specific part, you'll need tools in place to spot this, and to drill deeper.
Push notifications offer a simple way to keep the interest of your most engaged, and most curious, customers. To learn more about the power of push, sign up for a live demo.