It's no secret that digital marketing can require a significant investment before you start seeing real results. Pay-per-click advertising and social media ads may come and go without any long-term visibility gains, and SEO strategies can take months before a decent ROI is realized.
Push notifications save money because they allow you to rework your marketing plan to optimize for your goals and budget. Many businesses are able to transition away from costlier marketing channels while still seeing an increase in engagement. Other companies, like LeatherUp, saw a high abandoned cart conversion rate and tens of thousands in incremental revenue that wouldn't have been captured with email alone.
In this piece we'll explore how push notifications actually save businesses money.
A Better Investment
Paid social media advertising has become a major player in the digital marketing world, especially for ecommerce companies. Though Shady Rays made most of its early success thanks to social media marketing, they realized over time just how competitive this marketing channel is. Getting your ad noticed can be a challenge, especially with the increasing number of businesses using these channels to advertise.
Conversely, the price-per-engagement with browser push notifications is lower than email, SMS, and social media ads. When you consider that email and SMS have a high spam-report rate, and that web push has a 10% average click through rate vs. email's 2.69%, push starts to look even sweeter.
Browser Push as a Messaging Channel
Since push notifications are short and to the point, they are great tools for sharing calls to action. You may think that the only way to create deep connections with your audience is via long-form messaging. This may be true, but web push notifications can help supplement this strategy as an additional personalized message. It's front-and-center, it's to the point, and with a single click a subscriber can learn more.
The reason push notifications work so well as a messaging channel is that customers receive the message immediately. Though it may seem like browser push is a one-way conversation, subscribers also have a voice. Responding to a CTA is how consumers say yes and open up the conversation, continuing down the journey toward conversion. Considering their low price-per-engagement and their efficacy driving customer conversion, browser push notifications have a high ROI for savvy marketers seeking to optimize their communication channels.
Rich Messages, Affordably
Rich push notifications take the power of web push beyond text alone. Adding images and buttons to your pushes makes them come to life in a new way. Like any other form of promotion, you only have a few seconds to get your point across, and a media-rich message helps make that first impression count. Sending rich content via email can rack up data charges, and MMS is questionable at times. Browser push can help you save on these charges.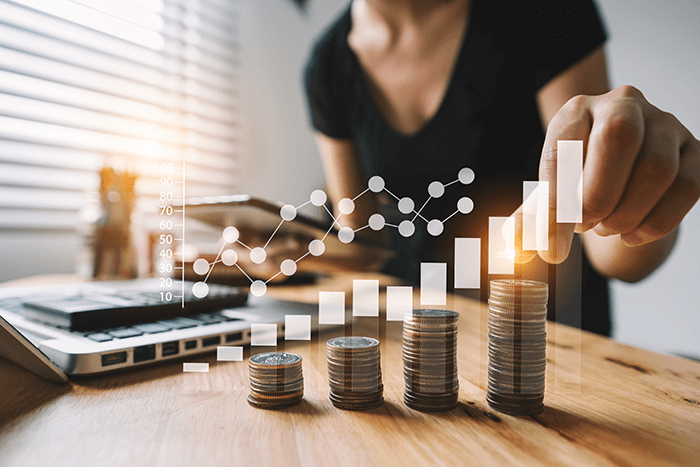 Sending the Right Message
When you consider the level of personalization that browser push notifications can bring, the value of the messaging channel really stands out. Every single subscriber can receive a different notification, including exclusive and time-sensitive promotions. Personalization is what turns an average promotional message into an effective one, and it shows: Pushnomics automation outperforms manual scheduling by over 30%.
Reclaiming Abandoned Carts
Nothing stings worse for an ecommerce company than when a customer gives up right before the finish line. These lost carts are a major frustration, and a lot of effort has gone into finding a way to recover them. Abandoned cart reminder emails are commonplace but are often left to spam or promotions folders. It turns out that browser push notifications are one of the best ways to get customers to come back, since they're highly visible and time sensitive.
Of course, a messaging channel is only as good as its personalization abilities. What really sets browser push apart as an abandoned cart solution is the fact that you can offer personalized incentives, down to the product and discount percentage. When you make customers offers that are irresistible through a channel that pops up at the front of their user experience, your ROI will make the web push implementation more than worthwhile.
Pushnami's web push notifications offer an unmatched level of personalization and visibility. Other browser push notifications may miss out on iOS users – ours doesn't. In order to make the most of push notifications as a cost-saving marketing channel, you need to work with the most effective platform out there. No matter what your push notification goals are, Pushnami makes them possible.
Implementing web push notifications into your existing digital environment couldn't be easier – our API-first platform is built from the ground up to implement seamlessly with your CRM. See the power of Pushnami for yourself and try a demo today.