In the world of online retail, every business is trying to find ways to get ahead, and web push notifications have emerged as a powerful way for ecommerce businesses to keep customers coming back. It's no secret that Shopify is one of the most powerful ecommerce platforms around, with big businesses and small entrepreneurs alike turning to their platform to swiftly set up their online retail platforms. One of Pushnami's features is the ability to integrate with your Shopify instance, which offers an effective way to get the word out about a new product or promotion.
Pushnami makes it easy to integrate your web push notifications with Shopify with just one easy step. Let's take a look at why ecommerce brands should care about browser push, and how you can utilize these notifications with your Shopify store.
Why Your Brand Should Care about Push Notifications
In an online environment where consumers are empowered to find the products they are looking for through a multitude of channels, it's more important than ever for ecommerce businesses to connect directly with customers. Web push notifications—which can be subscribed to with a single click and do not require a mobile app—offer businesses a convenient yet powerful way to stay top of mind with customers. Subscribers benefit by being the first to know about promotions and product offerings from their favorite Shopify stores.
Your Store, Front and Center
Push notifications sent through Pushnami's Shopify integration allow your business to take initiative when it comes to driving customer engagement. Typically, you have to wait for the customer to return to your Shopify store before you can show them additional products or promotions you have to offer. Push notifications, on the other hand, enable a more proactive approach where you can share the latest deals directly with your subscribers in real time. This serves as a powerful tool for promoting upcoming sales events, hyping new products, or just staying in touch with your customers.
Deliver Personalized Promotions
With Pushnami's automated content creation, your push notifications can be personalized based on a wide range of variables, including user activity on your site. This makes it easy to offer highly relevant content, which is sure to capture the attention of subscribers. You can even personalize your discounts and product offerings based on subscriber segments. For example, you could create an exclusive offer for returning customers, or an irresistible promotion for first-time visitors.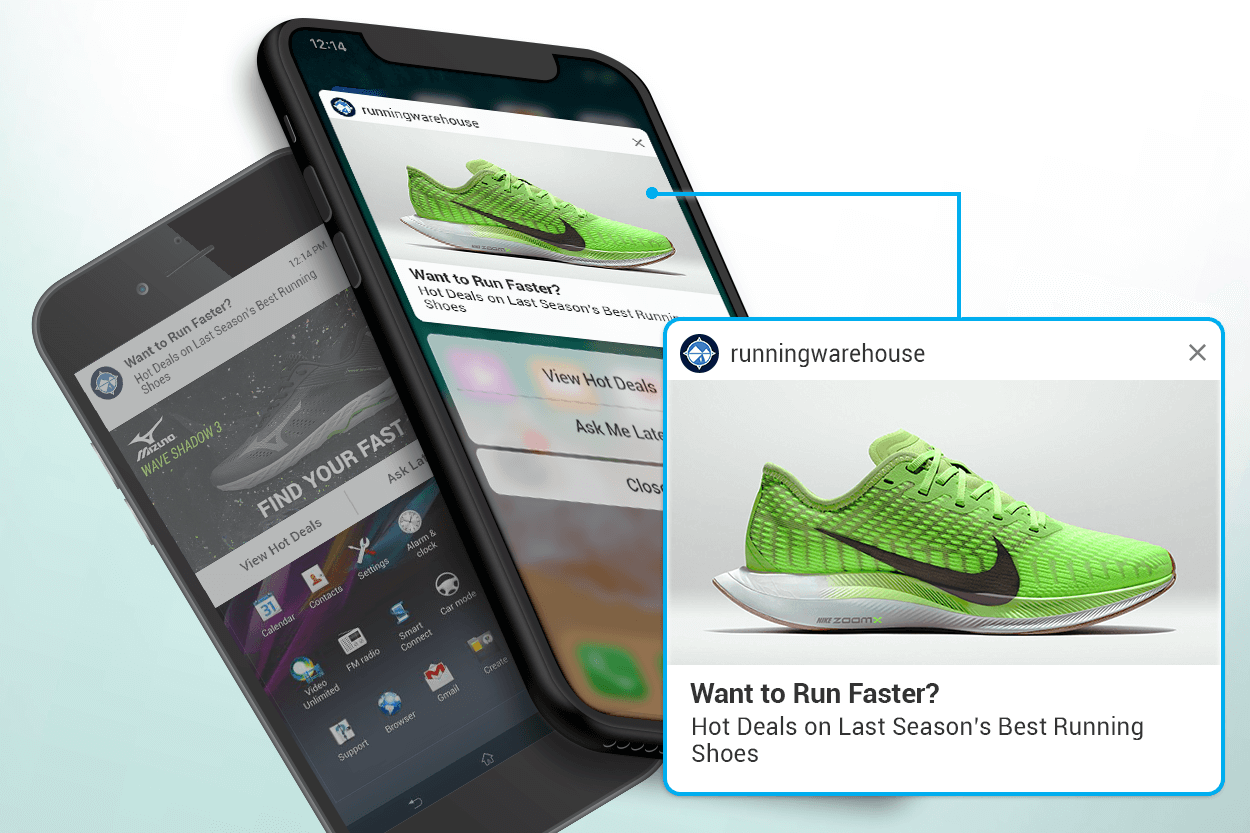 Abandoned Cart Reminders
Few things are worse for an ecommerce store than when customers near the conversion finish line, only to abandon their shopping cart. With Pushnami's Shopify push notifications, you can send out personalized abandoned cart reminders to get customers back on the path to conversion. You can even include a unique discount code to help ensure they will close the deal. Don't let these customers slip through your fingers!
Reward Top Customers
Because browser push notifications show up front and center in a user's experience, they are a great way to show your best customers how much you appreciate them. Some ecommerce businesses find success in developing close ties with their top customers, who can help strengthen the business through feedback and product suggestions. You can use web push notifications to reward your most valuable customers or even ask them to beta test your latest features. Recognizing their contribution to your business can go a long way in further strengthening their brand loyalty, creating lifetime advocates for your products.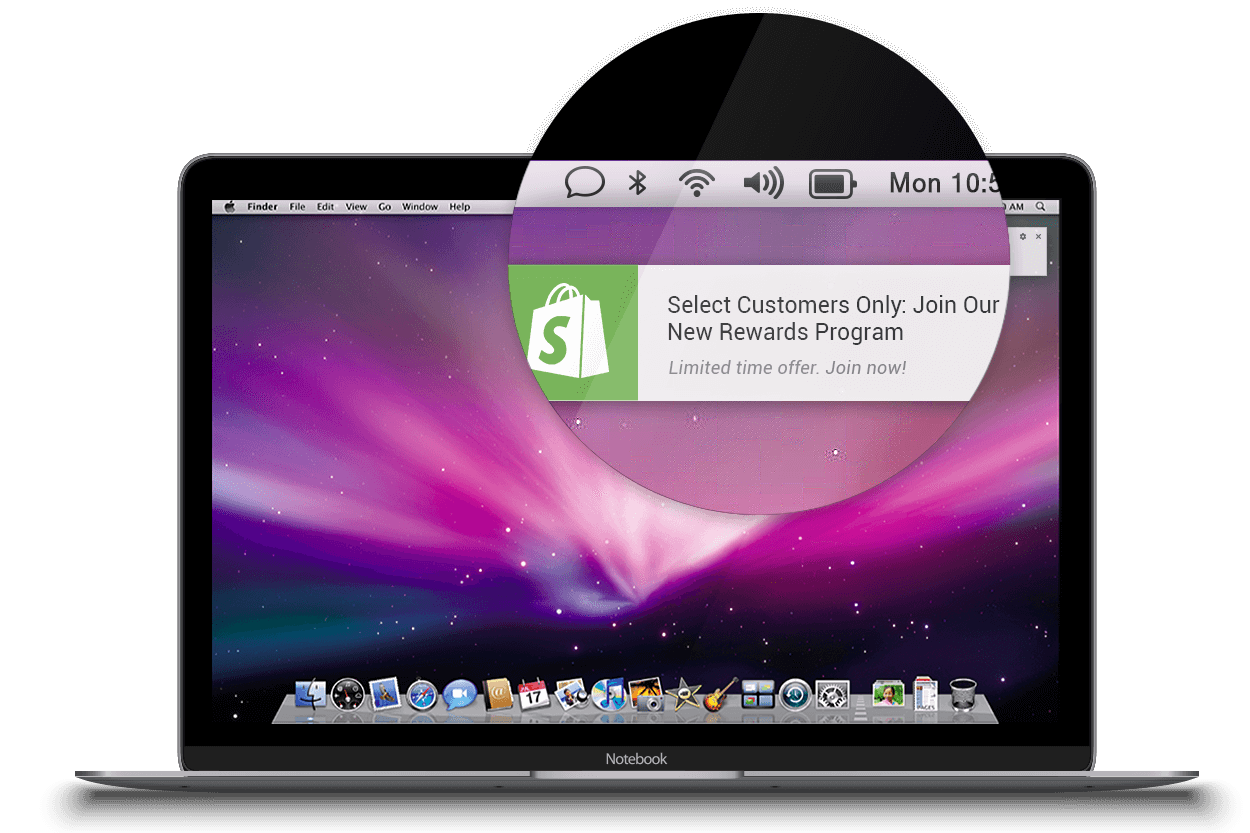 Boost Customer Retention
Your past customers have already shown actionable intent with your brand, and shared valuable data on their consumer needs and desires. You can use this information to inform your push notification campaigns, which can be uniquely populated to match their interests. This means your Shopify push notifications can be sent out at the perfect time with the perfect content. Your pushes also serve as an effective way to stay on the radar of past customers, so you can be top of mind with your most loyal subscribers as well as customers that might have forgotten to purchase again.
Integrating Shopify with Pushnami
Setting up your Shopify push notifications with Pushnami couldn't be easier. Just type the name of your Shopify store into the Pushnami platform and click connect. This one-step integration makes it a breeze to hit the ground running and start sending smarter ecommerce push notifications. With just a click, you can offer a more engaging customer experience and drive conversions in a powerful way.