Push notifications are rapidly increasing in popularity. With open rates far exceeding those of email marketing, businesses are implementing push in their digital marketing strategy now more than ever. Whether you are new to push notifications or want to learn a bit more about them, we have all the information you need to get started. You don't need to be a technology savant to understand how these concepts can enhance your marketing mix. Get a grasp on these push notification terms to jump-start your next push campaign.
Push Notifications
Push notifications send short messages to mobile devices, tablets, wearable devices, and computers. These notifications can link to a website or an app to drive traffic. App publishers send notifications when users have the apps installed on their device. To receive these messages users must opt-in initially, and will have the option to enable or disable push notifications at any time.
Companies can use push notifications that contain valuable information or a reason to open the app. Push notifications are a great marketing tool that helps re-engage users when they haven't used an app in a while. They also help keep users up-to-date on information without them needing to open their app.
Browser Push Notifications
Browser push notifications, or web-based notifications, are a little different than traditional app push notifications. These are a great solution for companies that wish to send push notifications, but do not offer a mobile app.. To enable push notifications, websites display a pop-up that asks customers to either "allow" or "block" push notifications. If they allow, you can start to send notifications directly to their device immediately.
Please note: browser push notifications do not currently work on iOS devices. The only solution to send to iOS devices is with Pushnami's SocialPush, giving marketers access to the large audience base of Apple users by sending push notifications through Facebook Messenger instead of through browsers.
Opt-In
Opt-Ins are what users click to subscribe to your push notification stream. These look slightly different across various web browsers, but typically these are shown on the top left of the screen when you first visit a website that has push enabled.
Transactional
Another term commonly used in the push notification space is "transactional." Transactional push notifications are time-specific notifications. Programmed to respond to triggers, they automatically send after a customer completes a specific action. These messages are an automated way to stay in touch with customers through the entire sales funnel, and they can also be used to engage subscribers throughout the customer lifecycle.
Engagement-Based
Some push notifications utilize user behavior to create engaging campaigns. To drive engagement to websites, marketers prefer to use engagement-based push notifications.
For example, a company might send an engagement-based notification based on past search history. The customer was previously looking at shoes so you send them a push about new shoes in stock. Engagement-based notifications are notifications that have the primary goal of re-engaging customers.
Geolocation Notifications
If subscribers allow apps or websites to know their location, notifications can use this to their advantage. Visiting a certain location can trigger a push notification to send.
For example, when users are near a Starbucks and they have the app downloaded, the app will pop-up on their screen as a suggestion. Geolocation notifications aren't limited to apps; websites can also implement the same strategy. The possibilities with geolocation notifications are endless.
If there is something your subscribers would benefit from receiving based on their location, create a push for it. The event industry is one example of an industry that takes advantage of this feature. When subscribers are near their event, their mobile tickets pop-up on their screen.
Weather companies can send weather updates based on user location. Push notifications are also used to notify subscribers about local events and promotions. Geolocation notifications are extremely beneficial to users as well as marketing strategists.
Click-Through Rate (CTR)
A term used in the marketing industry and especially in regards to push notifications is click-through rate (CTR). A click-through rate is the ratio of clicks to impressions on campaigns. It's calculated by dividing the total number of impressions by the total number of clicks.
Marketers use this number to determine the success of a campaign as well as A/B campaigns. A CTR can help marketers determine which campaigns perform well and which don't. It's important to have a way to track push notifications to improve results.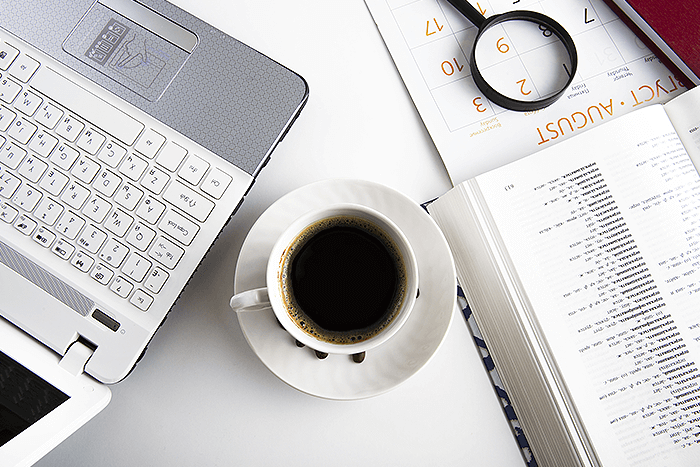 Catch-Up Notifications
Catch-up notifications are another way to re-engage users and customers. Whether you want them to visit your website or your app, a warm message can do the trick.
Send catch-up notifications to nurture or motivate customers towards conversions and to encourage app use.
Fitbit is one company that uses catch-up notifications to motivate its customers to reach their goals. Throughout the day, they will send notifications to remind users how many steps they have left for the day. MyFitnessPal regularly reminds users to log their food to stay consistent with their nutrition goals.
Push notifications can custom-tailor notifications to display relevant content for individual subscribers. Artificial intelligence generates content based on the user's past activity. For example, Airbnb uses catch-up notifications to remind users to finish booking their trip. Catch-up notifications are a warm and friendly way to stay in touch with subscribers.
Survey Notifications
Gathering user feedback or reviews can be difficult to accomplish. One way companies are gaining more feedback and reviews is through survey notifications. This is an automatic push notification that asks subscribers to provide feedback after they complete an action. The quick little reminder is all it takes to acquire more user feedback.
Promotional Notifications
Give your subscribers a heads-up about exclusive discounts, sales, or giveaways from your company with promotional notifications. These types of notifications can help increase sales and drive engagement. Send a notification with a special discount code for loyal customers.
Time to Live
Time to Live is a feature that Pushnami offers, which allows you to set a specific length of time that a push notification will be allowed to be sent. This feature can come in handy if you're providing your subscribers with a limited-time offer, and you don't want to promote the offer after it has expired.
Reoccurring Notifications
A reoccurring notification is one that sends at a specific time and day on a schedule. For example, iOS users receive a screen report once a week to notify them about their screen use activity. These notifications are automatically sent each week. Reoccurring notifications are ideal for companies who have a message that needs to be sent repeatedly on a schedule.
Waterfall Campaign
A waterfall campaign is a collection of push notifications that are delivered in a defined sequence, based on the customer lifecycle journey. For example, if a new subscriber joins your push campaign, they can be sent a push with a nice "Thank you for signing up!" message. Once they've made a purchase, the campaign will deliver them another predefined push message, encouraging them to purchase an additional similar item based on what they have already bought. This can help you define your customer journey, and will help nurture long-term brand loyalty.
Sub-Campaigns
Sub-campaigns allow you to take advantage of an active user and maximize their experience. If you send an offer and a subscriber clicks, you can schedule a similar offer for them to take advantage of. Think of sub-campaigns as a miniature campaign built within a larger campaign!
Segmentation
A common term related to push notifications (and marketing, in‌ ‌general) is segmentation. Simply put, segmentation is the organization of subscribers. When users subscribe to push notifications from your business, they are sorted into segments including location, activity, device, and other factors that allow you to send more meaningful, targeted communications.
Artificial intelligence collects this data to automatically organize your audience list. Marketers use segmentation to create more personalized campaigns. Easily send a campaign to a specific segment so all content is always relevant to the subscribers on the other end of the push.
Service Worker
The service worker is a file that is required for the installation process of the Pushnami platform. This file is placed alongside the manifest file within the root directory of your website.
Webhooks
To connect two different apps, you will need something known as a webhook. The push notification industry uses webhooks to automatically update subscriber lists based on activity. Every time a user subscribes, unsubscribes, makes a purchase, or takes any sort of action, the webhook updates the information about each individual. This gives companies the most updated information about their list at all times.
Machine Learning
Machine Learning, is taking digital marketing by a storm. From engaging customers with chatbots to making product suggestions, AI is becoming more important in marketing. AI actually learns about individual subscribers based on their website activity and other points of interaction with a brand. Push notifications can use this information to create personalized push campaigns.
For example, Pushnami uses machine learning to target specific subscribers with the most relevant content that will likely result in a successful conversion. It's is also used to place subscribers into different segments, which takes the manual labor out of creating highly relevant subscriber lists. Lastly, machine learning regularly tests, optimizes, and improves campaigns for a higher success rate.
Split Tests
Split tests are a form of A/B testing that our Pushnami platform is able to conduct. By inputting two different push notifications into your campaign, our instance will deliver a set percentage of one push to one group of people, and the other push to the rest of the audience, and will allow you to determine which push is performing the best based on defined KPIs.
Pushnami
The last term you need to learn from this list is an important one to remember: Pushnami. Pushnami is a powerful cross-channel messaging platform that brings the power of push notifications, Facebook messaging, and email to your business. Our advanced API and use of machine learning make creating a push notification campaign easy to accomplish. Start growing your subscriber list with our cutting-edge push notification software by signing up for a free trial. Don't worry, our Push Success Team is here to help you answer any questions you have and walk you through the process.