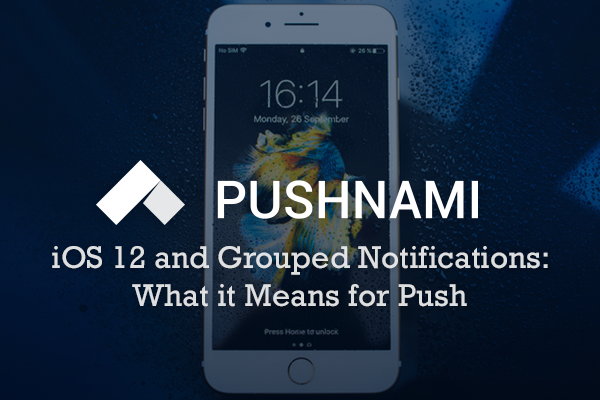 The lock screen is about to be a lot less cluttered.
After years of fans hoping, Apple is finally giving iPhone users the notification tool they've been demanding with iOS 12: Grouped notifications. This is great news for users, but it may not necessarily be such a positive for browser-based push notification campaigns, especially if they're caught flatfooted. Here's what you need to know about grouped notifications, and how to adjust your campaigns.
What Are Grouped Notifications?
As any iPhone user knows, each notification is singular on the iPhone. If you get a dozen emails in a row, those emails each get an individual notification. This has its uses, of course, such as ensuring that you see each email individually. But if you have a lot of notifications, you can get buried, and if you have a campaign going, you can get lost in the crowd with your customers.
Grouped notifications change that by putting together all notifications of the same type. So, instead of each individual email, you'd get one notification that you have twelve emails. This has been commonplace on Android for years, at least to some degree, but it's new on iOS. As a user-facing feature, it's very handy, although it's not clear yet whether this is the new standard for Apple or if this will simply be an option iPhone users can flip on and off.
Still, the impact on a push notification campaign is significant. Instead of being an individual notification, you now might be in a group of them. This has pros and cons, and you have to consider them both.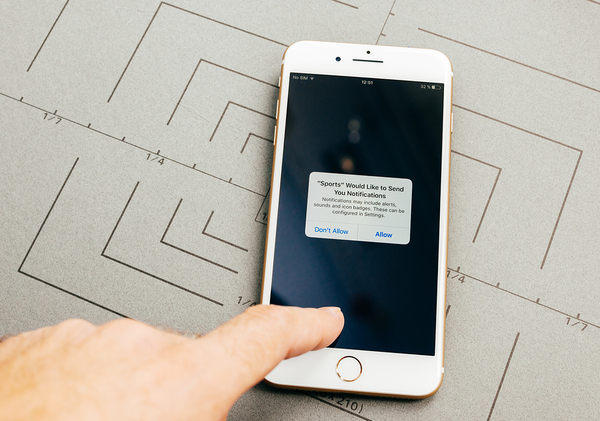 When they hit allow, how much will they see?
Pros And Cons Of Grouped Notifications
The biggest pro is that you won't get lost in the noise. The iPhone tends to just shove notifications that aren't acknowledged into a notification tray that users may or may not check, depending on the customer and their habits. Apple has also been poor at informing users just where they can find this tray; if you own an iPhone, did you know you had one?
So, that browser-based notifications are grouped together is potentially a good thing. Instead of being hidden somewhere, it's one notification to open. And since browser-based push is opt-in only, that means your customers are highly motivated to open that group notification.
The question is, how does your notification stand out against the others? The downside of grouped notifications is that it can be survival of the fittest; once a customer chooses one to click on, the rest are more or less out of luck. This makes understanding each customer and what appeals to them particularly important. A notification really has to grab them, communicate one clear, vivid idea that speaks to them right away, or it's going into the dustbin.
All that said, don't worry too much. Few customers subscribe to so many browser-based push notifications that they have dozens to choose from, unless they're specifically aggregating them. And the notifications will also be on their desktop browser, giving you a second shot, so to speak. But iOS's grouped notifications make it clear that good copy and smart segmenting are going to be what makes the difference on Apple's platforms going forward. To learn more about browser-based push notifications, get a free trial of Pushnami!