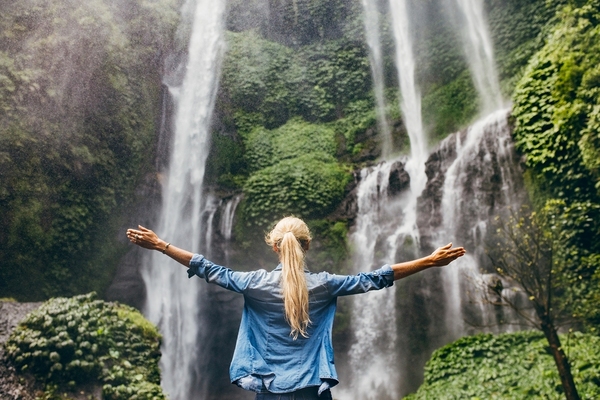 Waterfalls are powerful…
Waterfall marketing is one of the most effective methods of marketing out there. As the name implies, it's a fluid process where one idea flows right into the other until your customer winds up in the pool of fans, ready for the process to repeat. But, is it right for you?
Waterfall Marketing And Push Notifications
Push notifications are ideal for waterfall techniques because the minute a customer opts in, you can start the process. Keep in mind, it's good form for an opt-in service to immediately send a welcome message to alert the user that the process has gone through. Furthermore, push notifications lend themselves to distinct, urgent action, so, with your welcome message, you can start the waterfall.
But that's not the only option. You can start waterfall marketing at any point, with any campaign. If you've got a distinct series of actions that you want your customers to engage in, a push notification is perfect. For example, if you're debuting a new product, you'd start by pushing out a link to a demo, then a link explaining how the product addresses a concern in their specific segment, and then finally a link to buy the product itself.
Despite how the name sounds, you don't have to flood users with messages either. It's simply that each message creates a form of momentum. Waterfall campaigns can be spaced out hourly, daily, weekly, whatever makes sense for the campaign. But, the question should be asked, does the waterfall method make sense in every context?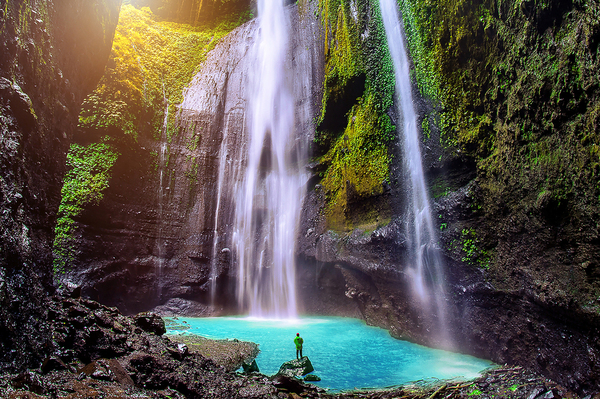 When there's momentum, there's a waterfall to be found.
When Water Falls
To use waterfall marketing effectively, you need to spot a clear series of messages that are distinct on their own, but linked to each other. For example, if you buy a game console, a waterfall campaign might recommend a string of games. A subscriber about to renew their subscription might want to be introduced to a series of options. A curious shopper might want to be walked through a detailed demo.
You'll also need, like with any extended campaign, to anticipate all the possible responses. With a product demo, you might not need to do any more sales pitches; your customer might be sold from the get-go and click the sales link. In that scenario, the campaign should end. Similarly, if a customer goes through all the steps and decides that it's not what they want, the campaign should wrap up with a survey or a different product recommendation.
Waterfalls can be powerful tools, but they need to be used with consideration. If you find a connected series of actions your customers can take, though, it's always worth doing. To see the power of waterfalls in action, sign up for a live demo of Pushnami!