Marketing trends have changed more rapidly in the past 5 years than in the last 50 years and with 2020 rapidly approaching, there are likely more changes on the horizon. It's important to stay on top of push notification marketing trends as well as other digital marketing trends to stay ahead of the curve.
Posted on Monday, September 9, 2019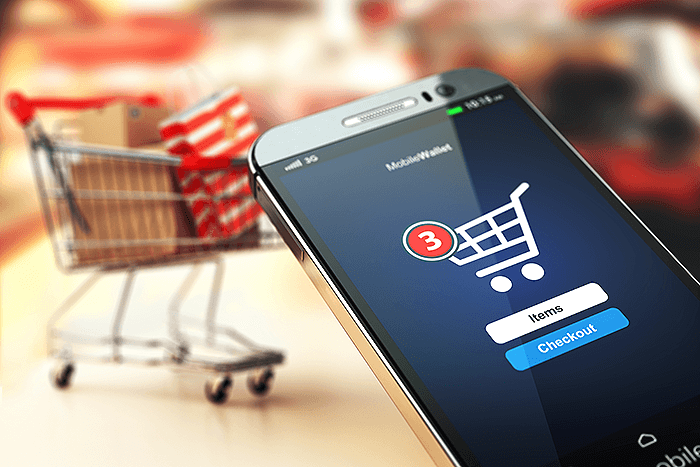 Marketing trends have changed more rapidly in the past 5 years than in the last 50 years and with 2020 rapidly approaching, there are likely more changes on the horizon. Staying on top of push notification marketing trends, as well as other digital marketing trends will help you stay ahead of the curve. The majority of current digital marketing strategies are evolving to take advantage of the latest high-tech capabilities, such as artificial intelligence. This new age of digital marketing will only accelerate, so it's in your best interest to become familiar with current trends and keep up with technological developments to stay in the know. In this post, we'll consider the more relevant digital marketing trends to keep an eye on for the second half of 2019.
Artificial Intelligence & Machine Learning
AI/ML represents an effective tool for marketing-savvy professionals, and will increasingly become a valuable enhancement that leads to real, measurable results.
Techgrabyte
claims that artificial intelligence and machine learning are the biggest commercial opportunities we'll see over the next few decades, and estimates that it will increase global gross domestic product up to 14% from now to 2030. What this means is that AI/ML latecomers will be at a serious disadvantage in the years to come. To avoid falling behind, it's time to embrace AI/ML as the future of marketing. So how does AI/ML plug into marketing? To start, AI/ML uses search patterns, consumer behavior, and data from websites and social media platforms to help businesses understand how customers find them. Marketers can take advantage of AI/ML through push notifications, chatbots, communication, content creation, email personalization, and e-commerce transactions. At Pushnami, we use AI/ML to create data-driven push notifications that are personalized. ML-informed data makes push campaigns more effective than ever, which is just one example of the newest push notification marketing trends to watch out for. If you have yet to implement AI/ML anywhere in your business marketing strategy, start browsing the possibilities now to stay ahead of the competition.
Personalization
Generic marketing efforts aren't going to make consumers happy in 2019. Quite the opposite, in fact:
63% of consumers
report feeling annoyed with generic marketing. With that said, personalized marketing is key to success in your strategy. With AI generating thousands of subscriber data points to inform personalization at no extra time investment to businesses, personalized marketing is easier than ever. AI gives access to consumer behavior, links clicked, purchase history, and other data. The software can even take this data and implement personalized campaigns for you.
80% of consumers
report that they are more likely to do business with a company who offers personalized marketing while
90% of consumers
said that they found personalization appealing. The statistics prove it: generic is out, personalization is in. For example, Starbucks launched a mobile app that relies on data from purchase history and location to send personalized push notifications and emails. It also enables customers to create customized drink orders. The personalized campaigns, in addition to a rewards program, increased their revenue to
$2.56 billion
. Although personalized email campaigns can produce results, they're don't reliably produce results because emails can become lost in junk mail folders. On the flipside, push notifications with their 100% delivery rate are on the rise as an alternative to email marketing. Pushes include the same amount of personalization without the spam filter. Creating personalized push campaigns is easy to do with Pushnami. Pushnami uses AI collected data to help you create specific content for consumers. Whether you want to redirect consumers back to their abandoned cart or notify them about a price drop on an item they showed interest in, Pushnami can create personalized content consumers look forward to. Personalized content is one of the push notification marketing trends here to stay.
Social Messaging Apps
Social messaging apps like Facebook Messenger and WhatsApp are an under-utilized vehicle for marketing your business. These apps can enable your business to provide customer support, activate a bot to answer frequently asked questions in a flash, and more! There are over
1.3 billion monthly users
on Facebook Messenger alone. These 1.3 billion monthly users are sending over 10 billion messages per month. WhatsApp has 1.6 billion monthly users who send 55 billion messages per day. Between the two platforms, the potential audience is too big to leave untapped.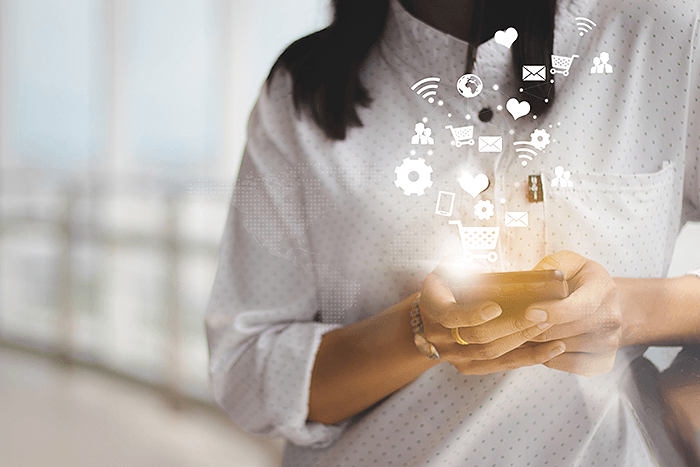 If you're not using these apps in your business, you might be missing out on communication from your customers. It makes more sense to go where your potential customers already spend their time and attention, rather than sweating over efforts to get them to come to you. Use social messaging apps to cultivate contacts, boost sales, deliver information, regain potential customers, or provide support and assistance. In fact,
50% of people
surveyed report they would shop at a company that uses messaging apps for communication. With Pushnami, businesses can use Facebook Messenger to send iOS users notifications. While iOS does not allow browser push notifications on mobile devices, Pushnami's
SocialPush
uses AI/ML-driven targeting to optimize campaigns for best results. Continuously improve your campaign results with this frontrunner strategy among push notification marketing trends. You can drive traffic to your social messaging apps in several ways, but a good place to start is by including an opt-in in your call-to-actions. If customers know you want to read their messages on social messaging apps, they will use them.
Browser Push Notifications
Browser-based push notifications are on the rise and it's for a good reason. With email marketing running into trouble because of stricter filters,
GDPR
, and younger audiences who prefer alternative methods of communication, browser push notifications have increased in popularity. The average push notification worldwide opt-in rate is
67.5%
. To accommodate the interests of younger audiences, push notifications are a smart place to start. Among the 18-34 year old demographic, one study shows that
33% always opt in
to browser push notifications, while 30% of 18-34-year-olds often opted in. If a younger demographic is your target audience, push notifications are a no-brainer. Among the push notifications marketing trends, personalizing campaigns using AI-informed user-specific data like time zone, browsing history, and age range deliver maximum conversion rates. Take, for instance, the
7% open rate
for segmented push campaigns compared to 3% for generic push campaigns.
54% of users convert
from segmented push campaigns while only 15% convert from generic push campaigns. Push notification marketing trends are only going to grow from here. You can retarget customers, notify them about price drops or new products, or say a friendly hello with push notifications. Whether you want to use push to promote discount codes, or to effectively communicate with a younger demographic, the possibilities are endless with Pushnami's unique AI/ML-powered notifications.
Push Notification Marketing Trends are Here to Stay
With so many digital marketing trends to keep an eye on for the rest of the year, it's difficult to decide which to implement first. To take advantage of the best aspects of each digital marketing trend, start with push notifications. Stay ahead of the digital marketing curve and
sign up for a free trial
of Pushnami today!