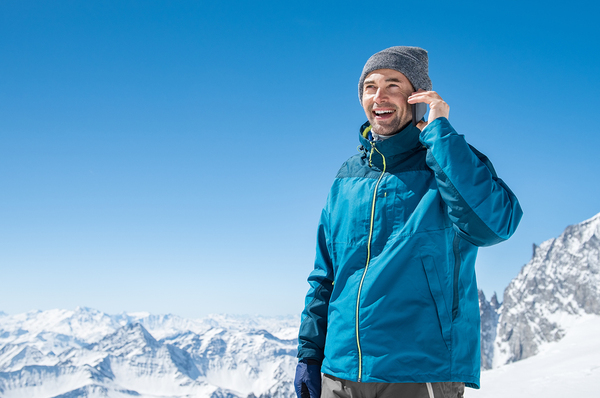 You can reach them anywhere, but can they reply?
Browser-based push notifications go anywhere a fully featured browser goes, and that includes phones and tablets. This has its upsides, not least that you can reach an enormous audience without having to get them to install an app or even download anything. But it also presents unique challenges when pushing to customers who are most likely to see you on their phone screen.
Mobile Vs. Desktop
There are three major factors to consider with mobile and push notifications. The first is noise: Phones, unless your users specifically go in and shut off as many notifications as possible, simply get more notifications, and those notifications can pile up. This can mean you get swiped away with the rest even with a carefully written notification.
The second is action. It's easier to get someone sitting at a desk to pop in some headphones and watch a quick video than it is to capture the attention of someone who may be stuck in a crowded train or with only enough bars to see your notification. So, when making a call to action, you have to ensure that's a workable action for somebody with one thumb.
Finally, push frequency is a fundamental concern. Notifications can come in thick and fast to phones and tablets alike, thanks to mobile developers loving to send notifications whenever they can. So you need to avoid blending in with that crowd.
Draw eyeballs with the right push.
Best Practices For Mobile Audiences
Keep things direct and to the point. Users seeing your notification on mobile are more likely to only have one thumb handy to respond to your notification, and they might not even see all of it depending on how the operating system truncates text.
Any link you push should go to a mobile-optimized and tested website. Ideally, you've looked at this site across all platforms you can access and have tried it out before you push.
Put what you most want your customer to do right at the top of your mobile page. If it's a product to buy, for example, that should be the first thing they see, with others below to scroll through.
When you include a call to action, make it as simple to complete as possible, especially in a public place. For example, if you were pushing out a coupon, your mobile-optimized site should have clear, visible text, and big click boxes for each product. Avoid CTAs that require, say, listening to a video, entering financial data, or other activities people may be reluctant to do in front of strangers.
Limit your pushes to a reasonable timeframe and schedule, and aim for times where your customers are likely to be settled and looking at their phones, not on the move or otherwise unable to act.
Watch conversion rates particularly closely. Often your best sign of good times to push and good content to push out to mobile audiences will be a rise in conversion rates.
Informational, automated push is ideal for mobile audiences and can be a foundation of your strategy.
Ready to see how good mobile strategy can deliver happier customers, on mobile or desktop? Get a free trial of Pushnami!