Push notifications serve as a powerful customer retention system with applications across a wide variety of industries. Read on to find out how machine learning customer retention can benefit your business.
Posted on Monday, April 8, 2019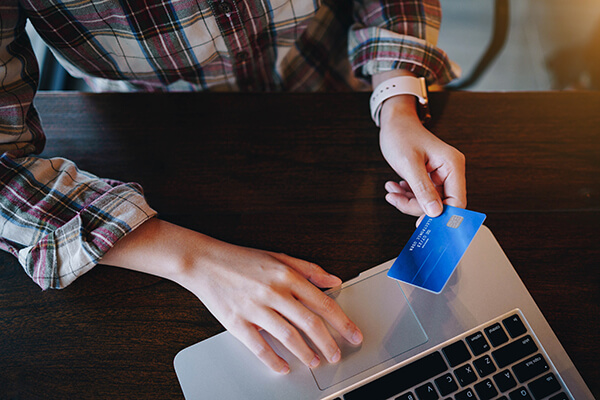 Push notifications serve as a powerful customer retention system with applications across a wide variety of industries. Read on to find out how machine learning customer retention can benefit your business. Making that initial conversion is a beautiful thing, but nothing beats a customer who keeps coming back. Returning customers spend nearly
double the amount
that new ones do, which should put customer retention at the top of any savvy marketer's list. Web push notifications are one of the best ways to retain customers, having
been demonstrated
to boost conversion rates by 30%. In this post, we'll explore how you can use push notifications to keep customers engaged with your brand for the long term.
Why Care About Customer Retention?
Businesses are twice as likely to focus on customer acquisition efforts than retention, even though it costs
five times as much
to win over a new customer versus cultivating an existing one. The advantages of retention marketing have been
well documented for years
, as a customer's value extends far beyond their first purchase — a lasting business relationship can result in countless referrals and repeat conversions. Though focusing on retention lacks the flashy appeal of new customers, retention is a critical component of any successful brand.
The Power of Browser-Based Push Notifications
Once you understand the value of customer retention, it's a matter of finding the most efficient way of building customer loyalty. Enter the browser-based push notification: an ML-powered tool that can engage with customers at every step of the user journey. Customers can subscribe to your push notification service with a single click — no need to install any apps — and will receive personalized messages. Push notifications can alert them to products relevant to their interests, as well as let them know about new releases or sales as they come up. Based on browsing history across your site, notifications can give customers just the right nudge to bring them back to purchase or read new content.
Plan Your Opt-in Strategy
For existing customers, specifically, do send a personalized opt-in message. At the point of purchase is a good time to let a customer know that they can opt in to your push notifications to receive the latest offers and product announcements. Like with any other form of marketing, your opt-in strategy should be as targeted and relevant to the consumer as possible.
Keep Customers in the Loop
Past customers want to be informed of what your brand is up to. Keeping them in the loop with regular push notifications is a great way to hype a new product, promote an upcoming event (maybe even cancel or move an event!), or ask for their feedback. By catering your push notifications to individual interests and staggering frequency, you can ensure that customers will follow through on your calls-to-action.
Machine Learning Customer Retention
How do you determine what the right frequency for contacting users via push is? It may take some experimenting to see. Unless you're a breaking news site, daily notifications are likely too much, but anything between every other day to biweekly can be a good place to start. The brilliant thing about Machine Learning-powered customer notification systems like Pushnami is that they automatically learn the best push frequency for your users. That means the effectiveness of your notifications will improve over time.
Segment Your Subscribers
Beyond frequency timing is another consideration to ensure customers receive push notifications at the optimal moment. At minimum, that means segmenting notifications according to time zone, then taking it one step further and sending when users are most likely to take action. Some brands find better response during work hours, while others draw more business in late afternoon or evening. You can also issue push campaigns with location-specific promotions, inviting users to get in on deals that are only available to their particular market. Emphasize exclusivity and let your customers know the promotion is only for a select few. Smart segmentation allows you to send out notifications that are relevant to users in a general sense. From there, you can move on to more detailed, personalized campaigns.
Leverage the Power of Personalization
After a customer opts-in to your notification service, you have access to information that's key to providing an ultra-personalized user experience: their site data. Based on items in their shopping cart, you can suggest products or offer deals they'll be interested in. The more you know about your customers, the better you can serve them, and push notifications are a great way to strengthen your customer knowledge. Armed with this intel, you're equipped to adjust your product offerings and marketing efforts accordingly. This improves your appeal while simultaneously communicating to customers that their opinions matter.
Make Customers Feel Like VIPs
Exclusive offers that foreground the needs and interests of your subscribers put you on the fast track to a loyal customer base. Tactics such as subscriber-only deals draw existing customers back for their next transaction in a way that feels special and keeps them on the lookout for the next notification. Build Pavlovian-level excitement responses to your notifications by offering substantial deals — not just the typical small discounts that populate a user's email inbox. Added bonus: customers will share incredible deals on social, driving even more subscribers your way.
Utilize the Element of Surprise
Flash sales and limited time deals for subscribers only build up their sense of VIP treatment and encourage a positive view of your brand. Harness the instantaneous power of push notifications to create a sense of urgency and a clear call to action within your customer base. Consumers always want to feel like they're getting in ahead of the crowd and will jump at the opportunity to access a time-sensitive, limited supply offering.
Capture the Attention of More Users
You should be thinking about customer retention from your first user interaction. Push notifications can help with that, too — an encouraging notification can bring casual browsers deeper into the customer journey. When potential customers don't have to give up their email address or name, and subscription means a single click, users are more likely to take the plunge and opt-in. Once casual browsers are hooked, you can keep the momentum going with engaging offers and personalized news or updates. Past customers may browse your site periodically; you can bring them back in full force with a targeted push notification, too.
Cut the Clutter
Push notifications should stand out, not add to the fray vying for your customers' attention. The main draw of this marketing channel is that, by nature, they disappear. Notifications rise to the top of a user's browsing experience, deliver their impact, and then disappear. No spam or clutter, just clean information that is relevant, personalized, and lets your customer know you're thinking of them without being overbearing. You can assign your notifications with a Time to Live, or TTL, that will withdraw the message after a certain time has elapsed — whether or not it's viewed. This keeps your messaging fresh and helps to preserve the excitement of your pushes. If your notifications say, "Deal going on until noon today!" users will actually receive this message at the appropriate time. Your push notifications are actionable every time they're seen.
The Ease of Notifying Customers
Web push notifications are not only an effective retention tool, but they're also one of the easiest marketing channels to set up. You don't need to invest in tons of additional content or development to make use of push notifications for your website. ML-powered notification systems do most of the legwork for you, as they issue personalized notifications automatically by dynamically inserting the highest converting content for each user. If you are wary of using web push notifications because of your own experience being pestered by an app or website, it's important to know that AI Machine Learning provides a completely different notification experience. Whereas push notification systems of the past would issue one-size-fits-all blasts at fixed intervals, modern systems cater to the unique needs of each customer. This results in a customer notification system that consumers appreciate having around for the long term. When it comes to customer retention, no other marketing channel can touch the 100% deliverability that browser-based push notifications offer. Past customers are sure to stay in the loop when they subscribe to your notifications because your message is front and center in their online experience.
Improving Customer Connections
The days of door-to-door conversation or phone calls to connect with your customers are almost gone. Yes, you may occasionally phone a customer, but for the most part, people want to connect online instead. They may research a product, ask questions about it, buy it, and provide feedback on it online rather than ever stepping into a brick and mortar store. According to
Business Insider
, "in the second quarter of 2015, U.S. adults spent 59 percent of their time on mobile and 41 percent on desktop, but just 15 percent of their dollars on mobile and a staggering 85 percent of their dollars on desktop." However, the times are changing. As the speed and responsiveness of mobile sites increases and as social media advertising becomes more integrated into the mobile experience, you will find that more and more of your customers are connecting and researching on their mobile devices and also buying from those devices. Business Insider goes on to forecast "that m-commerce will reach $284 billion, or 45 percent of the total U.S. ecommerce market, by 2020." Push notifications renew your connection with your customers whether they are sitting at their desk or using mobile devices, reminding them to buy or giving them information to inspire their connection with your company. As ecommerce becomes stronger, push notifications gather more and more strength as a customer retention strategy. This is especially the case for your customers who are moving to mobile for more of their research and purchasing needs.
Push Notifications: The Impact Builds Over Time
Does the push notification effect work over time? Can continued conversation with your customers through push notifications remind your customers to engage, even if it has been a few months since their first connection or purchase? Yes, push notifications really do work in the long term. According to
Marketing Land
, businesses saw "a 27.6 percent retention rate for users receiving push notifications compared to only a 10.1 percent retention rate for users not receiving push notifications." Now that we understand how push notifications can have sweeping effects on customer loyalty, let's dive into some specific industry insights which highlight just a few of the potential use cases for browser push notifications for retention.
Industry Highlight: Cannabis Customer Retention
One of the challenges of any growing industry is customer retention. And the faster the industry grows, and thus the more options are available, the tougher it gets. No industry is growing as fast as cannabis, so in the space, customer retention is key, and push notifications can help.
Product Reminders
The most fundamental way push notifications help is they can remind customers that their prescription is running low. Especially in the medical space, companies such as MedReleaf use automated reminders to prompt their customers to come back. Highly useful, in particular, are configurable alerts, which allow customers to set certain thresholds for when they're reminded, such as a date or a recurring reminder. This also gives medical customers a degree of discretion if they'd prefer not to discuss their chosen treatment methods with family or co-workers.
Affiliate Marketing
Sol CBD has found that affiliate marketing is a particularly useful tool both to encourage growth and secure customer loyalty. There are two sides to cannabis affiliate marketing. The first is that there's a host of delivery systems and other products that new customers may be inclined to explore, especially if they're new to cannabis or are taking a new approach to it, such as using it to replace a medication or to treat psychological concerns. The second is that affiliate marketing allows companies to set themselves apart from how cannabis has been marketed in the past, instead of catering to stereotypes.
Data Collection
Push notifications offer a way to better get to know your customers by offering them what amounts to little surveys. Over time, as customers engage with notifications, companies use the data to better understand their customers as people, and the individual segments they fall into. Push also helps to track rising trends in the cannabis industry, such as new products, shifts in opinion on delivery systems, and other valuable data. Particularly as more states legalize cannabis for more uses, and as public opinion towards usage shifts, understanding the many, many market segments on offer will require as much data as possible.
Retargeting
Canopy Growth knows the value of retargeting. As they've expanded, and as states have legalized cannabis in certain stages, they've found that many potential customers may browse their site, or look at their informational content, but can't legally buy their product. Retargeting helps recover these customers when they can buy, by re-engaging with them at just the right time. Even better, web-based push notifications are opt-in, so any customer who clicks to sign up can be part of the most engaged, most interested, and most primed to shop in a new market as regulation opens it up. Customer retention is central to any marketing campaign for any business. But particularly as cannabis markets expand, and as scientific research offers new approaches and uses, retention will be key for businesses large and small to keep the ever-shifting ground under their feet. Looking for more industry-specific insights into push notifications for customer retention? Our
case studies
highlight massive wins from companies looking to drive revenue through customer retention and abandoned cart recovery.
Your Only Push Solution
Now that you know the power of browser push notifications when it comes to customer retention, you can explore how this platform can benefit the day-to-day of your business. Pushnami is the only push notification platform that combines ML-powered personalization and advanced analytics to bring you a complete push messaging service. To find out what the true potential of browser push notifications are for your brand,
try a demo of Pushnami
today.