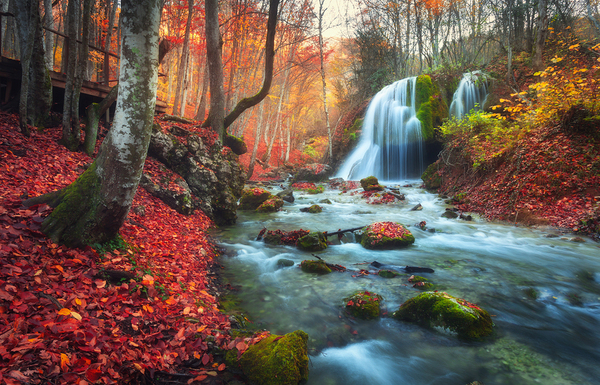 Any good waterfall is a journey you want to take, marketing or otherwise.
What is "waterfall" marketing? The name really says it all. Like a waterfall, it is a marketing campaign that flows from one part of the campaign to the next. However, there is more to browser-based notification waterfalls than just assuming you have the sale from the beginning.
Chasing Waterfalls
Waterfall campaigns are, in essence, carefully laid out plans that guide your customer to a certain point over a period of time. They are particularly interesting for push notifications because, on the browser level, those are customers who have chosen, specifically, to hear your marketing message. In other words, you can lay out a path, and they are likely to want to follow it.
Waterfall campaigns can unfold over pretty much any timeframe. For example, right after customers opt-in for notifications, you might want to offer them a discount they can click through to apply on your store. That would have two goals: to make the sale, of course, but also to walk your customer through getting set up with a password, their purchase settings, and other paperwork that has to be done in order to get things rolling.
Then, of course, your push strategy is limited only by your imagination and what you think your customers will be most interested in seeing. Perhaps there are add-on modules they might be interested in, upgrades they could look for, or related products they may be interested in. Perhaps you want to get feedback on their experience and how you can improve.
Another advantage is that you can lock a waterfall campaign in early, because you have already got it planned out, giving you time to focus on other campaigns using push notifications. As effective as waterfalls may be, however, do not forget one of their other features. They have a lot of energy and momentum, but they do not travel very far.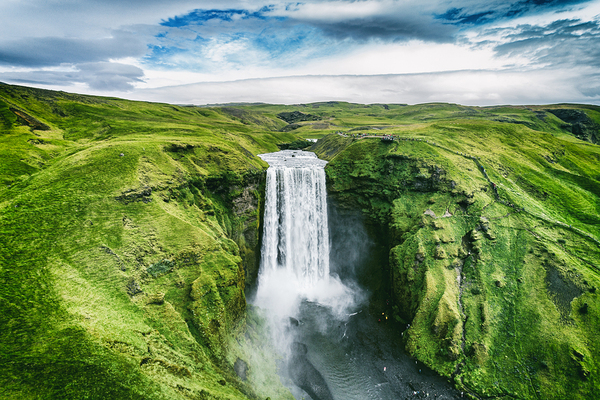 How powerful is your waterfall?
Drying Out Waterfalls
The downside of any waterfall plan, via push or other channels, is that it is a rigidly designed plan that needs everyone on it to follow a series of steps. Each customer is an individual, and while many will find the value in your plan, some will not. How the value is found, and who finds it, may shift over time. Similarly, there is a risk of messages feeling canned or pushy, which can alienate even the friendliest customer.
Some of this can be solved, for example, with sub-campaigns where you anticipate certain decisions, and, of course, by coming back and revisiting copy, freshening it up, and reconfiguring the campaign based on data. Even if it is a short campaign, it makes sense to have a series of automated messages. If a customer buys something, they should know the sale went through, know the package has shipped, know the package has arrived, and be asked how their experience was, for example. Just remember that customers are savvy. They know that they are being guided. For them, it is a question of where you are taking them and how comfortable the journey will be.
Ready to see the power of waterfall marketing at your company? Sign up for a live demo of Pushnami today!