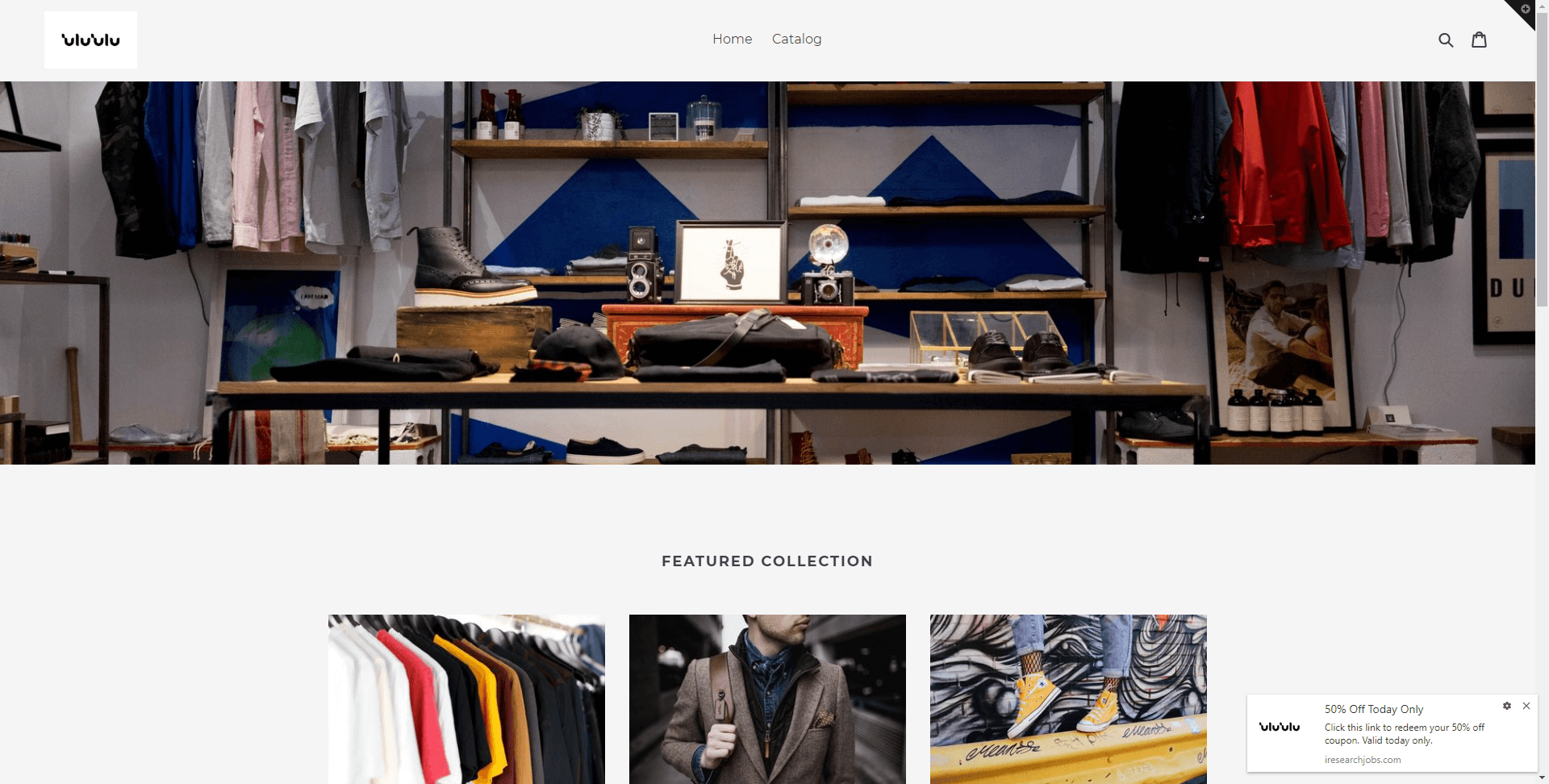 The Pushnami app is now available for shop owners on Shopify! Pushnami can effectively boost your shop's marketing strategy with push notifications and instantly increase revenue. Whether you want to push a sale or coupon, send a survey, or a blog about new seasonal arrivals, push notifications are a convenient way for you to raise your brand's awareness.
It's Simple! Pushnami has made it effortless to integrate push notifications into your shop's site with these simple, user friendly steps:
1. Start your free trial of Pushnami today by following this link and filling out the form. A Push Success Manager will get in touch with you to add your shop website to the Pushnami Admin console. New customers will receive a free 30-day trial to test our platform and see the value Pushnami can provide to your Shopify store.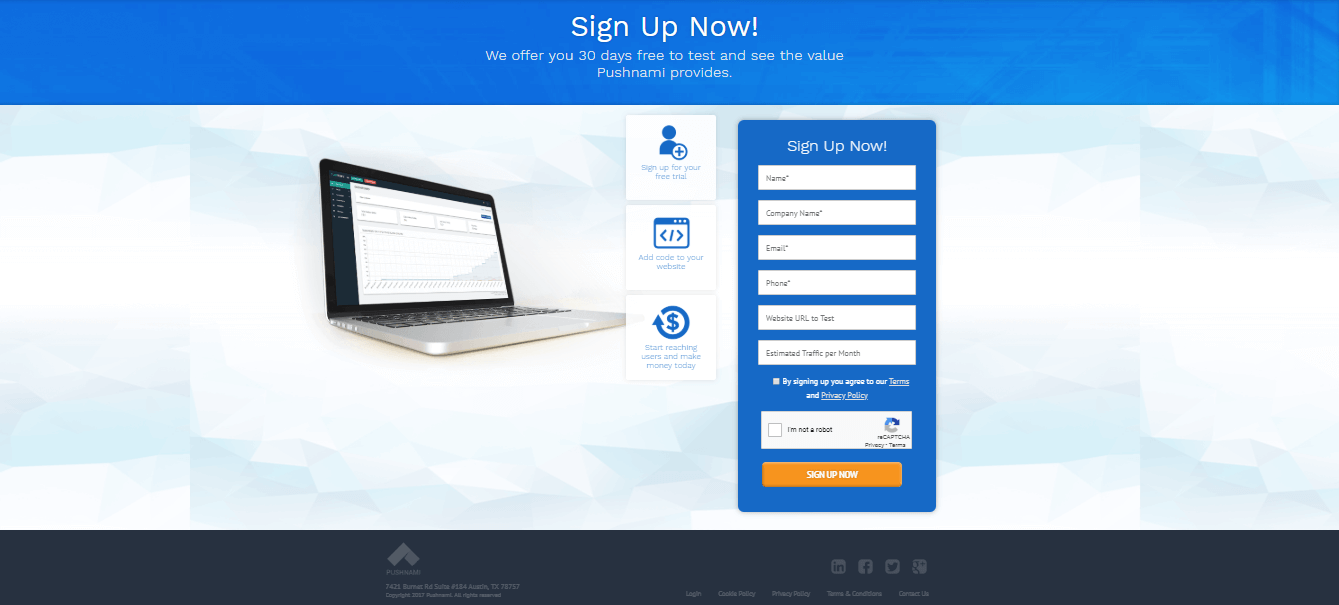 After your free trial account is set up, your Push Success Manager can help you complete the Shopify integration. You can also complete the integration on your own by following the steps below.
2. Visit the Pushnami Admin console.

3. Click the Get Started button, located under the Install tab.

4. Click the Shopify tab.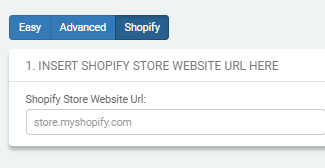 5. Enter the URL your customers use to visit your Shopify store, and click Add/Update Shopify URL. Please exclude both the website protocol (http:// or https://) and the first trailing slash (use .com instead of .com/). Examples of correct inputs are iresearchjobs.com or jobstore.myshopify.com.

6. Click the Installation Link that appears underneath the Shopify URL (Step 4). Be sure that you are already logged in to the Shopify admin for the store you're configuring; otherwise be prepared to be asked to log in.

7. Click the purple Install button, after verifying that the store to be configured is indeed the correct one.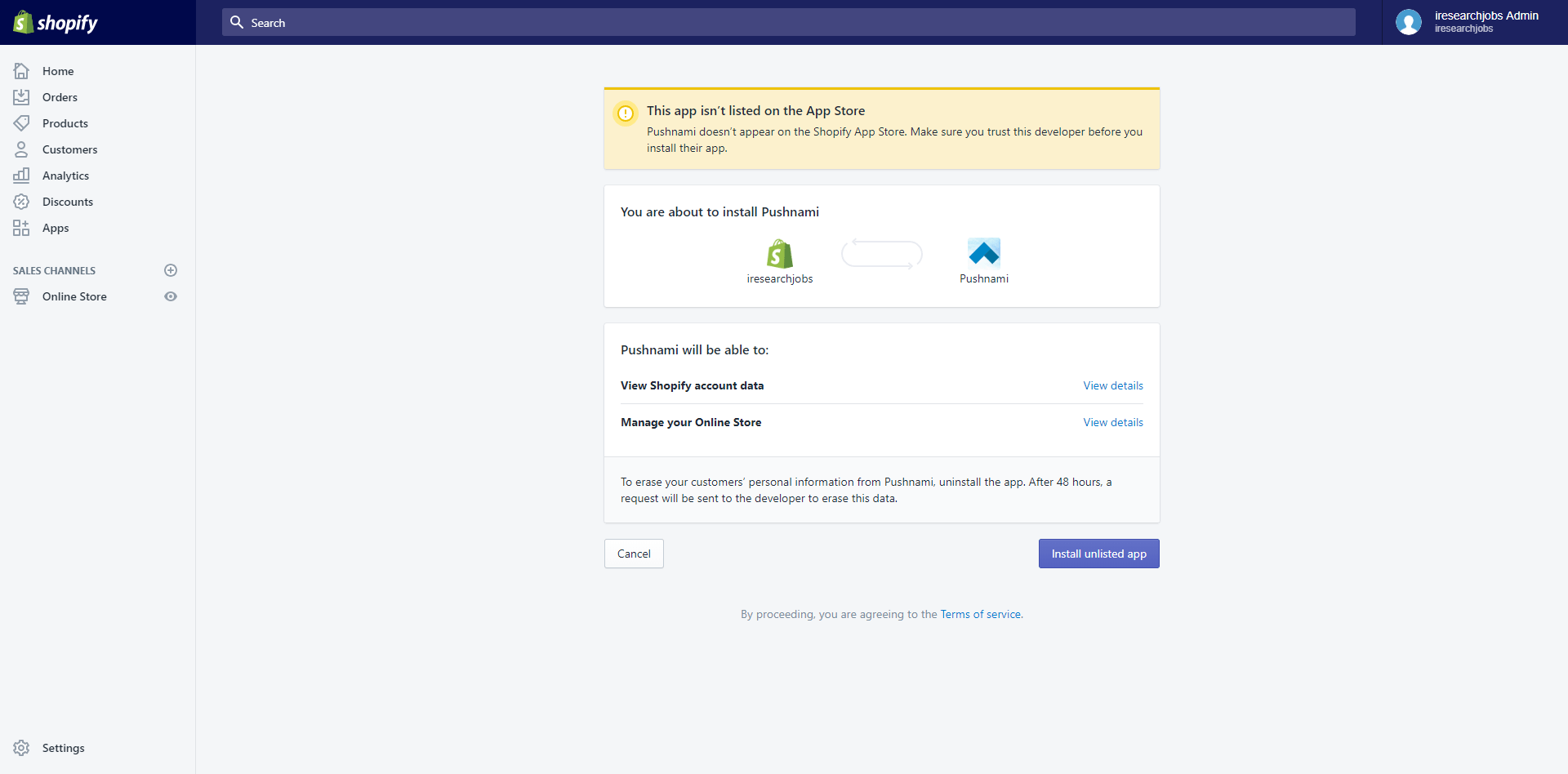 8. Once the installation is complete, you will be forwarded to your store page, where you'll be asked to allow notifications. Click Allow, and visit the Pushnami Admin to schedule campaigns to this store.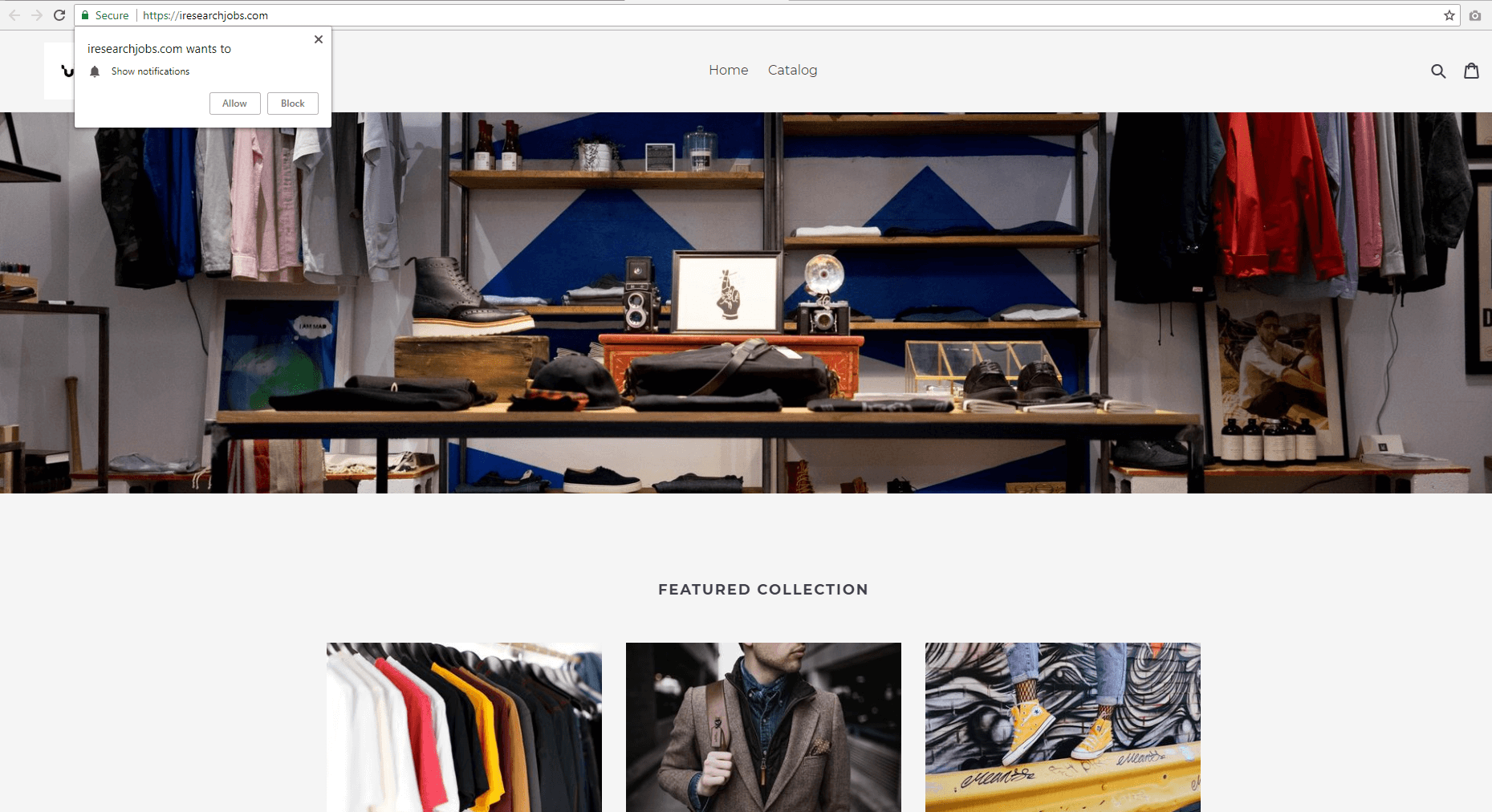 Still have questions? Pushnami offers world-class customer service and is here to help guide you through successfully utilizing the Pushnami app, answer any questions, or assist with what content to push out to your customers and get them engaged. We are currently live on 3000 websites globally, providing unmatched cutting-edge messaging solutions, AI/Machine learning, and unlimited information storage.
Ready to edge out competitors and expand your storefront's profitability? Get a free trial of Pushnami!