Today's communication channels have evolved beyond text alone. Emojis and images are used as powerful messaging tools, bringing an additional dimension to the text-only messages that consumers are accustomed to. Browser push notifications bring the power of rich media messaging directly to your subscribers, so you can keep them in the loop like they would with their friends and family. Let's take a look at the basics of rich push notifications, why you should use them, and what the best rich push practices are.
What are Rich Notifications?
A "rich" browser-based notification is one that adds more than just text (usually adding images) to the push notifications you can build in Chrome and other browsers. Adding this feature to the world's most popular browsers has caught everyone's attention. How can you use it effectively, and when should you use it?
Why Use Chrome Rich Notifications?
Rich notifications can add more value and impact to your pushes. Consider, for example, a browser notification announcing a new product. Text can only go so far, in many cases. Most people want to see a picture of the product, perhaps being used or otherwise manipulated. For a sale, you might put the sale code in as an image as well as include it in the copy. Rich notifications, used correctly, can turn a "maybe" into a "yes" in your call to action.
That said, like any tool, images in push notifications need to be used carefully and thoughtfully. The world increasingly demands on your clients' attention, and as a result, users are becoming more selective and more likely to push aside anything that does not seem relevant or interesting to them without a second thought. Even with an engaged audience like those for browser notifications, there needs to be a process in place to consider how a rich notification adds to the experience.
When to Use Rich Media Push Notifications
The key goal of any rich push notification is to increase engagement and drive revenue. So before you use these, it is worth asking just what you will get out of sending the notification with an image as opposed to without. Sometimes, you will no need for an image. Other times, you will find the image does most of the work.
Just like the copy in your notifications, the goal of any image should be concise, informative, and engaging. Sometimes, this is simple. When pushing out a notification of a new product, you will want to include a dynamic image of that product.
What about slightly more abstract notifications? Suppose there is a new podcast for which you are pushing out a notification. You might include a custom image of the subject of the podcast, or if you are interviewing a celebrity in your field, you might use their photo with permission. If you are announcing a sale, an image that reflects your user demographic shopping may make sense. The image should be relevant, but it does not have to be literal.
Above all, do not include an image just to have it in there. Everything about your Chrome rich notifications, from the copy to the rich features, should contribute to the goal of the notification: namely, to get people to click. An image placed just because you think it is expected or because you cannot bear to send a notification out without one will likely do more harm than good
Why Images Work So Well
The old adage is that a picture is worth a thousand words, and research bears out that truth. Considering that your push notification is limited as to text, it makes sense that adding an image that can convey your message is a winning solution for both your brand and your intended audience.
Humans are visual creatures because a large part of the human brain is hardwired to process images quickly. Including an image with striking colors can spark an emotional response in your audience, making the recipients of your rich notifications more likely to engage with your brand.
With rich push notifications, you can let your images tell a story to your audience, enriching their experience with your brand and thus building a stronger relationship. Choosing the right image for your push notifications can turn help you turn casual viewers into loyal brand advocates.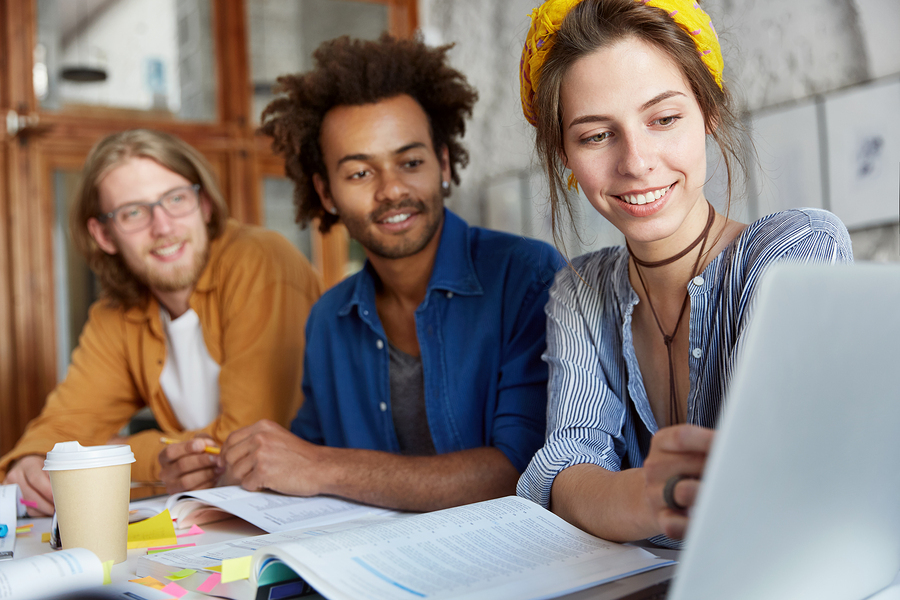 Picking Fresh Images for Your Rich Notifications
Rich media push notifications open up a whole new world for browser-based push notifications. You can include images of products, set the tone for your notifications, and generally ensure your notifications are on-brand. But it also means that you've got another factor to consider: Using attractive, fresh imagery every time. So how do you keep it fresh?
Start With Your Brand
The most basic place to start is your brand. You've likely already considered the visual aspects of your brand as you've built your website, designed your social media channels, and done other work in this area. So, look at the imagery and style you've already collected, and look for images that are in tune with that. Smiling and sunny? Tough and practical? These are choices you've made, already, so build on them with your notifications.
Does It Add Value?
Before adding anything, be it a new word or an image to your notifications, you do need to ask yourself a simple question: Does it add value? The goal is to use images to convey your message more effectively. If you can't find an affirmative answer to that question, then save the images for another notification.
Think Faces
People tend to react best to faces. If you've ever seen a list of objects with a sense of pareidolia, that is, objects that we read as "having faces," you know that we as a species react to faces and facial expressions to the point that we will find them in things that don't have them. It's one of our most powerful psychological motivators, and it grabs attention right away. Choosing the right image with the right expression will do quite a bit to set the tone of any notification, and you should take care that image and text match before pushing out anything.
Choose Action
People enjoy photos of people doing things. This is especially true of products, where often explaining what a product does is half the battle. If people are able to glance at an image and see just what a product does, that gives you room in the text to develop a different idea. Of course, you don't always have these images, or perhaps what a product does can't be demonstrated with a picture. Try to find a representative action or a metaphor that helps get the point across. The clearer the idea, the more punchy the notification.
Jazz It Up
Not everybody is interested in becoming a Photoshop expert, but you don't need much expertise to give a photo a better look. Even learning how to crop images, bolster the contrast, and filter them – something you can do easily with basic image editing programs online – can make a real difference in how an image looks or how it feels for your brand. Something as simple as changing the background on a product photo or adding a gradient to it can make a stale image feel fresh again.
More Tips for Better Rich Media Push Notifications
Finally, consider some tried-and-true takeaways when it comes to implementing rich media push notifications effectively:
Copy should be first. Choose media after you have written your copy, instead of writing copy around media. Not everyone will have rich notifications enabled, or be on a platform that supports them, so copy should be your lead.
Find images that add value to your notification. "Value" is a subjective definition, but the best way to approach this is to ask how it is connected to, or otherwise plays off, the copy. For example, if you make a joke in your copy, and there is a funny image handy that accentuates the joke, that can be seen as adding value.
Make sure each image you choose matches the tone of your campaign. One of the downsides of rich notifications is that if they go wrong, they can distract from your message. Featuring a celebrity or a seemingly unrelated image in your notification may not help your case. Pick your tone carefully, and your content to go with it.
Remember that you never get a second chance to make a first impression. What will your user think the notification is about when they first see it? Keep in mind, with rich notifications, your media will likely be your first impression. It is much quicker to look at an image than it is to read copy, so ask yourself what impression the media you choose gives.
Always check the use rights for any images. It is one thing to pull from your own marketing materials, but everyone working on notifications should be aware of fair use rules, especially if you are straying from materials you produce yourself. If you do not know exactly where a photo came from, and you do not know exactly what your permissions are for that material, do not use it!
Your Solution for Rich Push Notifications
Pushnami is the only browser push notification platform that allows you to send out rich media push notifications with the power of Pushnomics machine learning. This means that your content can be personalized to each individual subscriber and delivered at just the perfect time. Constant A/B testing automatically determines how to make your calls to action irresistible, so the more push campaigns you send out, the more powerful they get.
Rich notifications add value to your browser notification campaign. With careful use and consideration, you can build out a better campaign that draws more attention, gets more clicks, and feels more like your strategy. If you are ready for better notifications, sign up for Pushnami today!