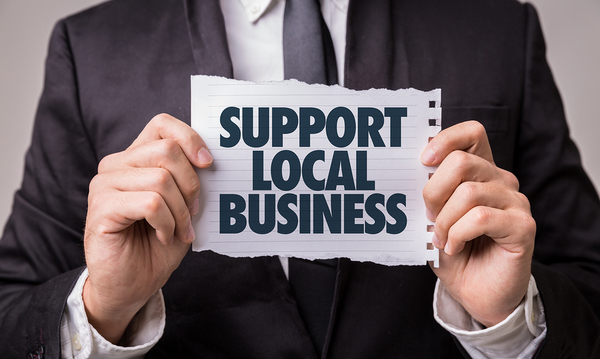 There's local business, and then there's a little too local.
We know more about our customers than we ever have before. Big data, browser cookies, and opt-in surveys have meant we've been better able to quantify what our customers want, put them into the narrowest marketing segments we can think of, and draw unusual connections that would have been impossible even ten years ago. But the line between rational behavior inspired by data mining and outright creepy behavior is a thin one that sits in different places for different people. That's especially true of where they live. So how, and should, you use your customer's location data?
Where'd You Get The Data?
Well before GPS and Foursquare, many businesses had a pretty good idea of where their customers lived. After all, to send out products and invoices, you need an address. And it didn't take a fancy computer for the shipping department to notice they were sending an unusually high number of one widget to one city and point it out to the sales department. We've been "mining" location data for decades, and computers just made it more efficient.
That said, there's a difference between a company knowing where you live and a company knowing where you went to dinner last night without you telling them. Location data has gotten much more granular, and as a result, the sense of being invasive has gotten stronger for some customers. It's a question of need and expectations.
One of the reasons location data can get misused is because companies mistake value for them with value for the customer. If you're a coffee chain, and you want to push out a coupon to customers in a new market, customers probably aren't going to notice. If you use the GPS data you collect from their phone to push them scolding them for cheating on you with another coffee shop? You've probably just lost a customer. Location-based promotions and push need to put customer value front and center.
There's local, and then there's intrusive.
Useful, Not Invasive
Sometimes, the value is easy. If you've got a segment of football fans in a city where the team is in the Super Bowl, pushing out a good luck tweet makes sense. Other times, it's a little trickier. If you know a segment went out to a movie last night, because of location data, how would they take a push notification asking them how it was?
The guide should always be what value you've promised the user, with location data, and what value you bring to the customer. Take the movie example; do you offer services related to the movies? Did they sign on to your push notifications hoping to get the best in movie reviews or to weigh in on the movies they've seen? Then it has value. If not, why bother with it?
We give away so much data about ourselves, all the time, by posting on social media and letting apps on our phone track us, that we take it for granted that companies know a lot about us. But that data is a right, not a privilege, and it's up to all of us to use it responsibly and with an eye towards customer value. Ready to see how browser notifications can help your business? Sign up for a live demo of Pushnami!