Twitter is fun, but is it a source of inspiration?
#MyJobInFourWords. #BadSuperheroes. #MondayMotivation. Twitter is full of little games users play, most often consisting of a joke tied to a specific hashtag or perhaps a light observation or two. They can often spill over into other channels, and even be used for multi-channel marketing. But should your push notifications play along with Twitter? Consider these questions first.
Are You On Twitter?
First, naturally, is whether you're using Twitter. The first step, which will likely be an impromptu campaign you do the day of the Twitter game to draw a little attention, is to play along. Of course, all the concerns about social media marketing apply. Your push notification needs to be pithy, funny, and, most importantly, on brand.
Is Your Audience Tweeting?
The next question to ask is whether your audience is on Twitter at all, let alone playing the game. This can be tough to determine without a survey or some other data, but it's generally safe to assume that if people following you are playing along with the game, then your audience has at least some awareness of the game unfolding.
Is It Current?
As funny as some Twitter games are, not all of them are on brand for you. Some of them make sense, like #MondayMotivation or "FridayFeeling." Others can flare up and burn out quickly before you can so much as compose the push copy. So, keep an eye on what's trending, and whether it's on the way up, plateauing, or on the way out.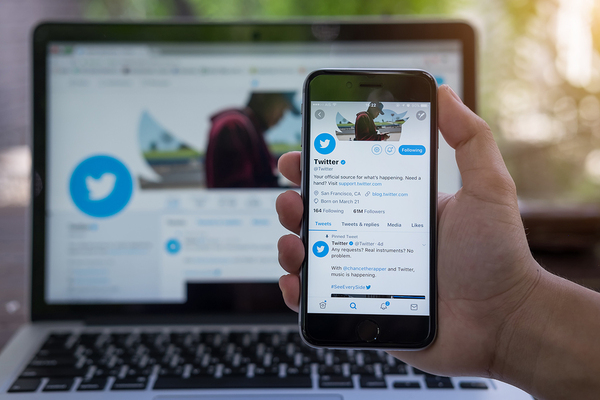 Twitter can be a lot of fun… or full of pitfalls.
What's It About?
This is probably the biggest point of concern. Twitter is an enormously powerful platform for much the same reason browser-based push notifications are. It's really good at forcing you to come up with a concise, clear idea that's easy to understand. Forces for change can be contained in a single tweet or even a single hashtag.
There are two risks here. The first is the risk of an outright misunderstanding. Some tags are tied to political movements, to specific events in the news, and other situations to which your business probably doesn't want to be tied. The fallout from that is usually relatively minor, but it's still egg on the face of everyone involved.
Another is the risk of seeming insincere. It's easy to tweet out a hashtag, after all, but it's harder to understand the context behind it. Twitter is a place of many subcultures where the same words can mean very different things, and tags trend in these communities for far different reasons as a result. Does the audience viewing this hashtag overlap strongly with your customer base?
All that said, Twitter games can inspire copy, be on brand, and give your notifications a fresher feeling. So, keep an eye on Twitter when composing copy, or even turn to Twitter games when you're stumped on a new angle. You don't have to use the hashtag to draw inspiration from it, after all. Want to see how push notifications can improve your business? Sign up for a live demo of Pushnami!