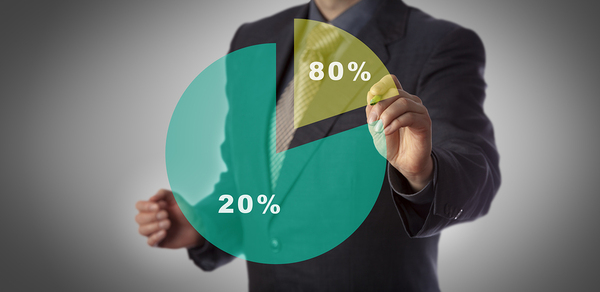 The Pareto principle applies well beyond your finances.
Anyone in business knows the Pareto principle by heart: "80% of your business comes from 20% of your customers." Any business has a small core of loyal customers, and from there, engagement drops off until you have one-time or once-in-a-while customers who occasionally swing by to renew a subscription or buy a gift for a friend. Most of your black ink comes from that solid fifth of your customer base, and in browser-based push notifications, you have a way to ensure that 20% keeps growing.
The Pareto Push
The Pareto principle runs into a curious factor with push notifications, because of its opt-in nature. Since your most loyal and engaged customers tend to be the ones who opt-in for browser-based push notifications, you more or less have a direct line to at least some of your 20% base. Oddly, you'll find the principle holds true even with push notifications; in many cases, the biggest amount of your traffic will come from a smaller group of your list, with declining response from the rest. Not declining business, mind you, just lower conversion rates.
Beyond keeping your conversion rate expectations in line, what's intriguing about this is that it offers a degree of self-selection. It's unlikely that every single loyal customer will sign up for push notifications; every customer is different and wants to be communicated with in a different way. But it does offer you a reasonable cross-section of your loyal customers, with a few stragglers and oddballs thrown into the mix, and that opens the door to some intriguing tools to better understand your business.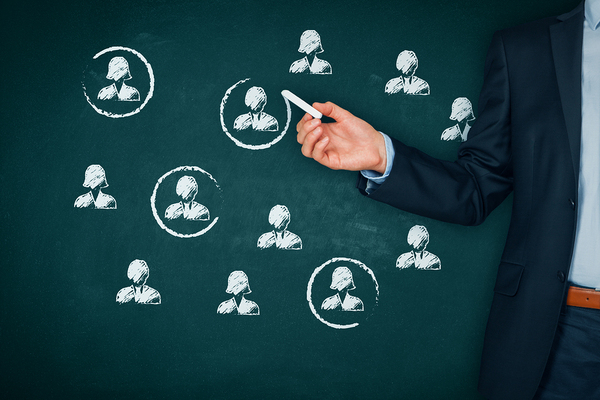 Who is most engaged?
A Solid Fifth
To begin with, it means you can use browser-based push to get a better sense of your customers. Pushing surveys is one method of doing this, although you should be wary of pushing a long survey or packing surveys too close together. Passive data gathering is more important, however. Essentially, push notifications themselves are a form of yes/no survey. Either your best customers click, or they don't, and over time, you can get a sense of what works.
As you keep pushing out information, and customers keep reacting, you can keep collecting data. Segmentation is particularly important here, as how your customers react will introduce some natural divisions in the data worth keeping track of. There is a caveat: This may not be a representative sample of your core customer base, so you shouldn't take the conclusions of the data too far, especially if they contradict what you're seeing in sales data and customer surveys. This is also, as we said, self-selecting, not a scientific sample of your customers, so treat this as a rich source of data, but not the only one.
Finally, look for edge cases. Not everyone who signs up for notifications is a loyal customer, at least at first. But if they don't opt-out, and you can convert them, it's worth looking at what happened in this particular group and seeing what flipped the switch.
After all, the important aspect of the Pareto principle is that your 20% can be infinite in size. With careful data management and a well-designed push campaign, you can nurture that cadre of loyal customers into an army. To see how push can increase your 20%, get a free trial of Pushnami!