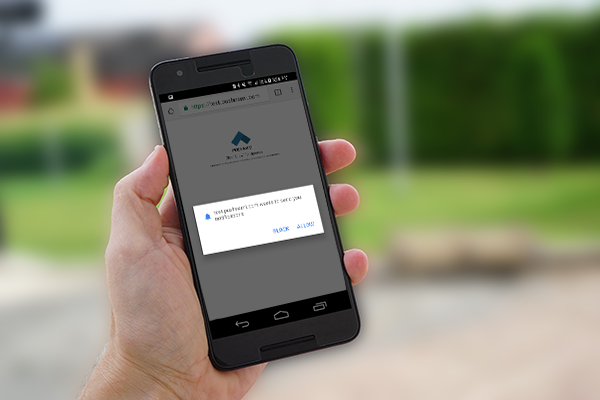 Google has announced that it will be changing how the latest version of Android Chrome displays subscription prompt for web push notifications. The expected release date is December 5th, 2017.
The prompt will move from the bottom of the browser to directly in the center: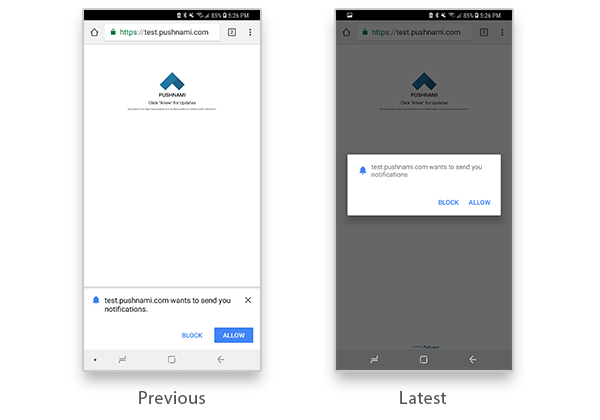 Who Does This Change Affect?
Only Android visitors that have upgraded to the newest version of Chrome after the expected release on December 5th. All other devices, browsers or versions will not see any change. Currently, we see less than 15% of all Android users with the latest version of Chrome, so we anticipate the change to be gradual over time.
What Is The Best Solution For My Website?
We always want to provide our clients with the maximum amount of control, so we have setup two options in the Pushnami admin:
1. ModernDescription: This is the new format that will load for the latest version of Android Chrome. This is similar to the "Advanced" Opt-In feature that several of our clients use already. It can also be tested with a delay timer.
Advantages: Higher Opt-In Rates, No Settings Changes Required.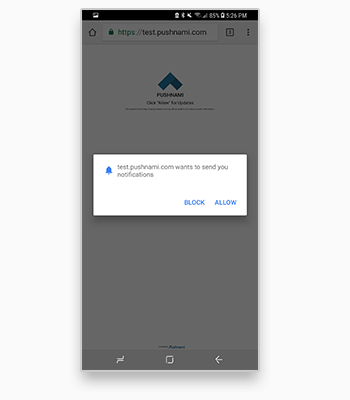 2. LegacyDescription: This will use the PushUp format that appears similar to the previous Android Chrome versions. This can be easily formatted and adjusted in the settings area and has additional options such as Advanced and a Slide Button format.
Advantages: Maximum Flexibility, Can Be Shown Multiple Times, Can Customize Appearance and Message.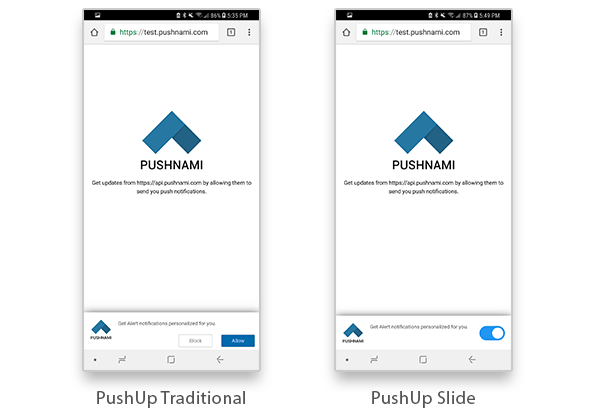 How Do I Test The Different Options?
We are including easy options inside your Pushnami system to A/B test different versions simultaneously to maximize performance and subscription rates. All options can be completely customized and manually overridden using the Advanced Code.
Full instructions will be added to the Pushnami Documentation shortly which is accessed through your Admin Login.