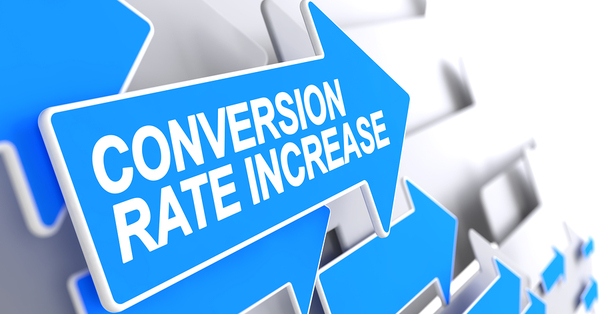 There's no such thing as 100% conversion. But there's always a higher place to reach.
"How do I increase my conversion rates?" is the eternal question for any business on the internet. And you'll see businesses try everything from common-sense approaches to wacky ones to boost conversions. Fortunately, browser-based push notifications are ideal for increasing conversion rates. In fact, they're built around them.
Push Notifications And Conversion Rates
If you're not familiar, "conversion rate" is the percentage of customers who make the desired action on the part of the marketing team. That action could be absolutely anything, from buying a product to watching a video to subscribing to a podcast; it all depends on your business and your marketing campaign.
Push notifications are ideal for this because they're all about communicating one idea—simply, clearly, and crisply. There's no room for distraction with a push notification. Browser-based push notifications are particularly powerful because they're opt-in, so your most loyal and engaged customers are the ones getting the message.
That said, it's worth remembering that inherently, conversion rates are about "friction," that is, how complicated the action is and how easy it is to complete. For example, reading a sentence has low friction. Depending on the sentence, you can probably get a high conversion rate just by pushing it out. Buying an entire line of products, on the other hand, is a much more "frictional" task. Even if your most loyal customers want to buy the whole thing, they need to have room to keep it somewhere and space on their credit card to buy it. There is, in other words, no such thing as a 100% conversion rate.
That said, getting that key idea in front of your customers really helps. So, what are the best ways to boost conversion rates with push notifications?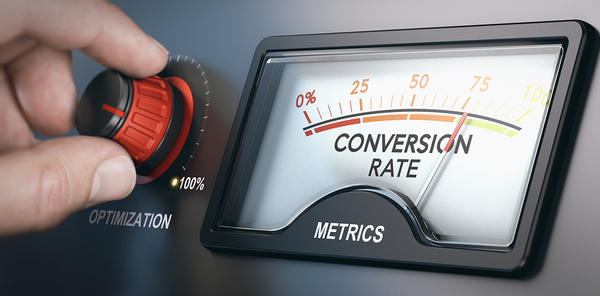 The higher, the better!
Best Practices With Push Notifications And Conversion Rates
Decide your action first, and set reasonable metrics for it. Keep in mind the overall difficulty of performing the action; buying a tractor is a bigger "ask" than just having customers read about it.
Remember that your action needs to be one clear, concise idea. If you can't ask it of somebody in one sentence, then you need to either break the action down or choose another action.
Before pushing, or launching any campaign, test for how simple the action is to complete. Ideally, when the notification is clicked, it will take a maximum of one or two clicks to finish the action.
Push notifications work best as the "tip of the spear." Conversion rate boost campaigns should be a multichannel affair, supported by social media and email marketing as well.
Like any other campaign, look closely at your marketing segments to write copy and design campaigns accordingly. There is no "one-size-fits-all" for a conversion campaign.
Study both mobile and desktop traffic and consider the action you want taken. Is it easy for heavy mobile users to take?
A/B test during the conversion campaign. Often fresh copy and new angles can make a huge difference.
Conversion rates are important, and designing a campaign from the ground up to bolster them is often key to a successful broader effort. Ready to see how push notifications fit into your campaign? Get a free trial of Pushnami!