Imagine you walked into an ice cream shop with a strong appetite for a vanilla cone, but instead of immediately indulging, you spot a display of 50 different brands of vanilla ice cream that all look the same. Which one do you choose?
Posted on Monday, January 7, 2019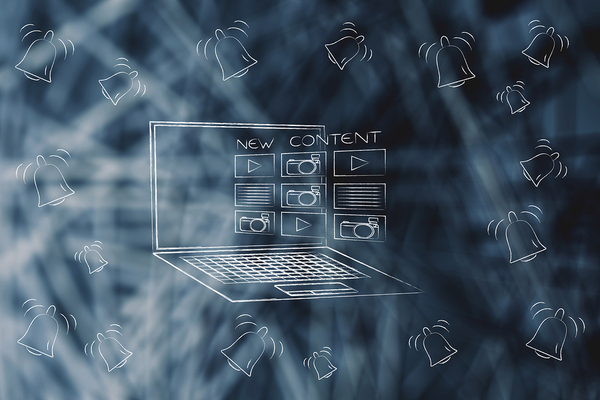 Imagine you walked into an ice cream shop with a strong appetite for a vanilla cone, but instead of immediately indulging, you spot a display of 50 different brands of vanilla ice cream that all look the same. Which one do you choose? Now imagine you are a job seeker who is faced with that same decision. But now the stakes are higher because you're choosing an employment website that could hopefully lead you to an opportunity which could change the course of your career. Yet, once again, all of the job sites look, feel and appear the same. How do you choose?
Job seekers need a reason to choose you over your competition, which is a sea of thousands of other similar employment websites which are vying for their attention. Hiring companies are also looking to work with you if you provide high value to job seekers. If you can somehow differentiate yourself to these two targets, you can win their favor.
You have stiff competition, though. The
International Association of Employment Web Sites
, the trade association for the online employment services industry, has over 60,000 member sites. And this figure only includes sites that are part of the IAEWS. How can you stand out to job seekers and hiring companies and outperform the vast competition? One way is via targeted push notifications.
What Makes Push Notifications Different?
Let's go back to the ice cream shop example. One of the brands advertising its vanilla flavor knows that you like your ice cream on the thicker side, sprinkled with cinnamon, and tasting like it was homemade. To capture your attention, the tag in front of the vat says, "
Thick, creamy, cinnamon-hugged goodness…just like mom used to make
." This is personalization at its finest. And it will likely grab your attention and result in a swift decision in its favor. Now let's switch gears to your website.
Customize your push notifications
to a targeted segment based on interests and behavior and send qualified candidates personalized job recommendations. For example, let's say you are targeting IT managers who are looking for jobs in Los Angeles. Instead of just targeting every subscriber and sending out a blanket push notification like this…
Millions of jobs available in your area…Check it out now.
You could target the IT manager segment and send something like this:
500+ LA employers are looking for IT managers with your experience! Click to apply…
Push notifications will also appear to your audience wherever they search on the web, whether desktop or mobile. This personalization and deliverability warrant quick action.
An effective addition to your current marketing strategy
Push notifications are also a powerful addition to your current email and social strategy. While email and social are useful, these short, real-time messages that target your audience wherever they go can enhance your marketing campaigns, providing
higher click-through rates and increased engagement
. Job seekers are looking for fast solutions, especially if they are unemployed. This is why messaging deliverability is key. Email click-through rates range from
1-4%
on average, and emails also suffer from deliverability and spam issues. And with social media, users have to be engaging with the particular social platform to see your content (that is if the social site chooses to show your content at all). Push notifications enjoy 100% deliverability, and click-through rates range from
10-40%
, depending on your industry. Add to that, your audience doesn't need to open an application or enter their email to receive your messages. And as mentioned before, push notifications appear in real-time wherever your subscribers are browsing (desktop or mobile), the reason for higher engagement.
How Do I Start?
There are three basic steps to launching a successful push notifications campaign: Researching your audience (at a deep level); creating realistic, focused campaign goals; and finding a reliable push notifications provider. Once you have these in line, your campaign will run smoother and convert higher.
Know your audience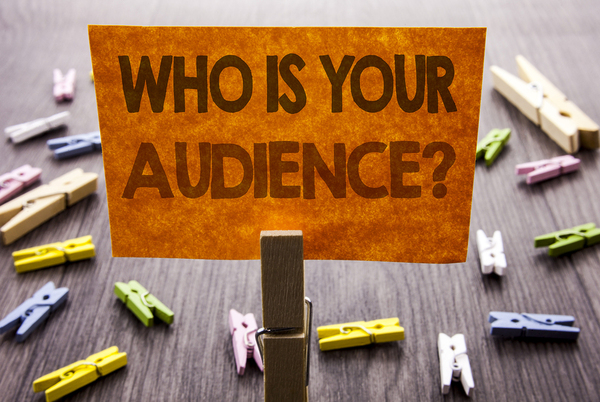 As an employment website, your main targets are likely hiring companies that attract job seekers, advertising partners and job seekers themselves. But, simply knowing your audience's roles may not be enough to achieve powerful results with your push campaigns.
Get deeper and find out what makes your audience tick—what are their pain points, objections, deep fears, and concerns? This points to psychological demographics that go much deeper than the physical demographics brands typically target (age, gender, income, etc.).
These psychological demographics will allow you to connect to the heart of your push subscribers, thereby increasing the chance they will click and engage.
How do you figure out psychological demographics?
If you have a highly trafficked site, you are already one step ahead of the game. You just need to get feedback from your audience and dig into this data to uncover the gold that can supercharge your campaigns. Here are some ideas:
Send an incentivized survey (ideally one per segmented audience). Ask both closed and open-ended questions which will prompt participants to open up and divulge instead of just clicking a multiple-choice answer. Here's some more information on what survey questions to ask.
Ask your customer service team what type of questions/concerns come up more often.
Select a few customers for a one-on-one conversation. Just talk to them! You can also ask questions on your social profiles.
How will precise psychological targeting help your push campaigns?
Let's say you wanted to target a specific job seeker. You found out from the data that a majority of these job seekers are concerned about recent industry-wide salary decreases. But on your website, you are advertising some high-paying jobs, and you want to get the word out. In your push notifications to this segment, mention the availability of "high-paying" jobs. That one adjective (high-paying) can boost your conversions because it will connect to your audience's pain points and elicit an emotional response. The data will only get you so far, however. Data married with specific goals is a winning combination.
Know your audience + create goals = success
What are your goals for your push notification campaigns? Are you trying to drum up exposure for a new website feature? Targeting companies to ramp up your on-site advertising revenue?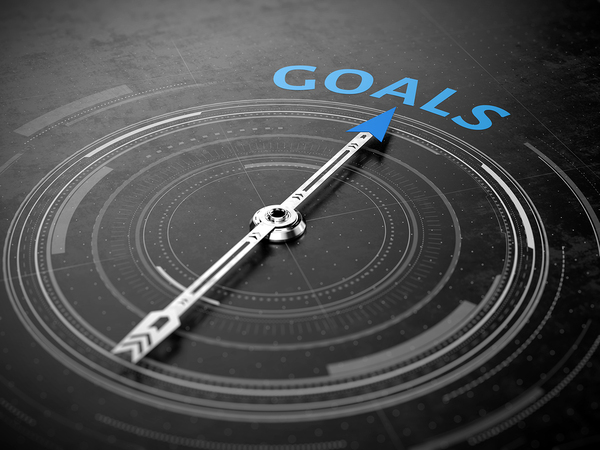 Similar to your advertising, email, and social efforts; every push campaign must begin with a goal. Otherwise, you will waste time and marketing spend. The key is to get granular with your goals so you can focus on a narrow subset of your existing audience. Your goals will also determine the timing, frequency, and content of your push notification messages. Use your website data to inform your goals here as well. For example, you may want to attract people searching for marketing jobs. But, let's get a little more granular. Re-target people who searched for 'marketing account manager jobs in NY' in the last 24 hours. This will more closely target this segment and increase conversions. Regarding timing, if your goal is to re-engage, then timing is critical here as you would need to act fast to capture this segment's attention before they engage with another job site. The content and frequency are also important, and your goals will inform this as well. Let's say your goal is to capture companies who may have stayed on your sign-up page for more than two minutes but never created an account. Your push notifications messaging should specify the specific target (
We noticed you didn't complete signup
) and could even include an incentive (
14 days free job posting
) to compel subscribers to finish the process. Regarding frequency, if the subscriber took you up on your 14-days-free deal and finished signup, you should exclude this segment from any future notifications coming from this particular campaign so you don't annoy them.
Choose the right platform
The last step of launching a successful push notifications campaign is to choose the right platform to work with. Whether you choose Pushnami or another provider, here are some features to look for:
Easy to set up and use – There's a lot to organize; push notification platforms like Pushnami should make your life easier, not harder.
Automated targeting, testing, and customization (down to individual subscribers)
Personalized messaging
One-click subscription
API integrations
Integrations within your existing website framework. Look for experts who can integrate features easily and seamlessly and not disturb your current setup.
AI machine learning – new technology that learns your target's behavior over time to increase performance
Dedicated, experienced support, available exactly when and where you need it
One other feature your push notification solution should provide is split-testing capabilities. Let's dive into this a little more…
Testing the Waters with Push Notifications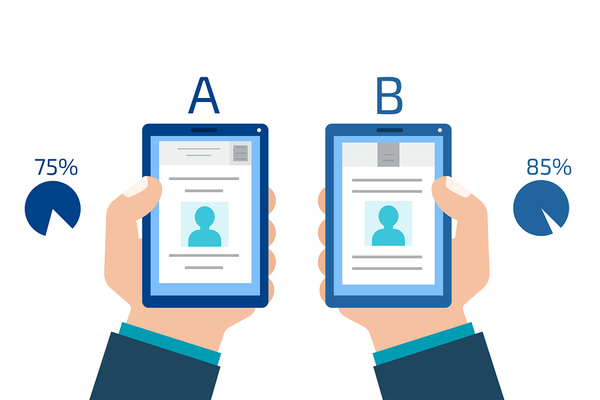 If you think you know your market, but you haven't talked to your targets nor tested what they respond to, your marketing strategy foundation will be constructed on misinformation. So besides diving into audience research as we discussed earlier, testing your push notification campaigns is also critical to success. Here are some variables to test:
Timing (days/times when your messaging performs the highest)
Targeting (segments that garner the best response)
Text (Do curiosity, urgency, or more subtle messaging perform better?)
Frequency (How many messages does it take for engagement to drop off?)
As you tweak and optimize, you will discover what works and what doesn't. Use this to inform your future campaigns, and you will get better results over time.
Need help with testing? Whether you don't have the time or you would rather not dive into the technical aspects of split-testing, we got your back. When it comes to testing and optimization, Pushnami offers fully managed accounts that give you access to our experts. And with more than 10 billion push notifications published from our platform to date, we like to think that we know our stuff! You can be as hands-off as you want as we can handle everything for you. The only thing you have to do is watch your revenue go up and your clients get happier.
Additional marketing and revenue streams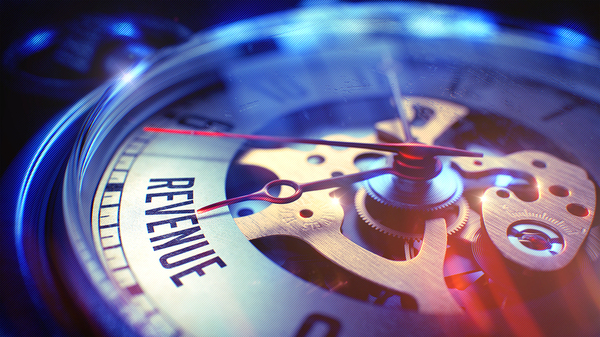 With push notifications, you can also generate additional revenue streams by monetizing your traffic and allowing advertisers to send push messages to your audience. Hiring companies may want to send out notifications that they are looking to hire more people. Alternatively, resume writers or career counselors, anyone whose audience is similar to yours, will find value in targeting your job seekers. Use push notifications to target these groups and then generate revenue by allowing them to advertise their message to the audience segments that match their targets. It's a win-win. You can also use the data you glean from your push notifications campaigns to inform your other marketing channels. For example, if you discover that one particular push notification that led to a job ad performed well, use similar messaging for your other channels (email, social, text messaging, etc.) to amplify your results.
Conclusion
Push notifications are a simple, highly targeted marketing tactic that can help you generate leads and revenue quicker and easier without exhausting your marketing budget. Here at Pushnami, we love to work with employment companies to show them how they can amp up their existing marketing campaigns to attract more companies and job seekers and generate more revenue as a result.
CASE STUDY
: We recently worked with a highly-trafficked
employment website
that was looking for an edge to attract its audience. We integrated its filters and database design with push notifications to create an opt-in tool that worked like its email system. We also designed a detailed data feedback system to help the company cater to hiring managers. The result? An
immediate lift in traffic and revenue
and once rolled out sitewide; the company experienced sizable increases in total visits and revenue per visitor.
read the case study
now to get the full story. If you would like to see Pushnami in action and learn more about how push notifications can seamlessly integrate into your current marketing framework to help you generate more leads, exposure, and sales, let us set you up with
a free trial for 30 days.