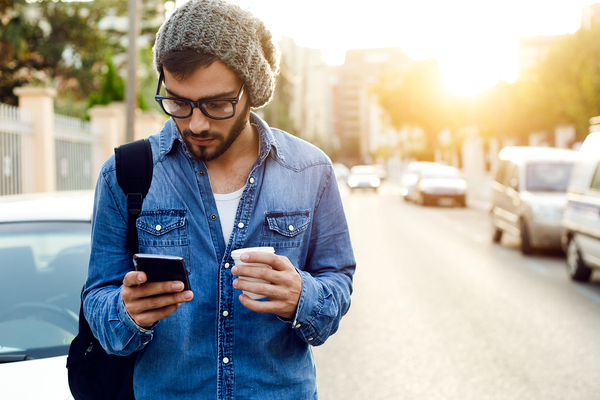 Connect with your customers with the right content at the right time.
When your customers are shopping, take them back to the era of the corner store and the local coffee shop. Give them more than a personalized greeting. Give them the order that they want, even before they know that they want it. Your customers want to find information that suits their interests, and they want the convenience of online research and online consumer alerts. Give your customers the personalization that they crave by adopting push notifications that you can personalize for specific customers and specific customer groups.
Push Notifications Must Be Relevant to Convert Leads

Have you ever gotten a piece of unsolicited mail? Ad mail that is dropped off at every door in the neighborhood may make an impact on a few people, but it does not necessarily speak to most of that audience. They just happen to be on the receiving end, and the advertisers hope that by sending their information out to multiple leads, they will find a few who connect with that information.
With push notifications, you run the risk of annoying your customers with unsolicited advertising unless you do them properly. When they are done right, push notifications give your customers valuable and actionable content that fits their lives right now. That's the kind of advertising your customers want to see and the kind that will likely improve your conversions considerably. Relevant is best.
Make content relevant to your leads' family situation and budget.
Personalize Your Content
If you walk into a store and you are allergic to dairy products, you do not want to be overwhelmed by offers of free yogurt samples and coupons for discount creamers. The same goes for customers in any shopping situation. You need to take advantage of sources of personal information so that you can customize your content to your readers.
Whether you collect information from a user's profile after they sign up for notifications or you ask them to tell you what information they want to receive, sending out personalized content offers your notification readers what they need by taking those preferences into account. With personalized push notifications, your readers feel like they are being drawn into a conversation with you rather than receiving unsolicited advertising. That feeling of conversation, relevance, and community can yield an vast increase in open rates.
Personalize Your Timing
How can you become relevant to your leads? Being there at the right moment is particularly important to consumers. Modern consumers expect to receive appropriate messaging also instantaneously when they have a need. Understanding when to connect with consumers is one element of your push notification strategy.
For those who opt-out of push notifications, a majority do so because they find the information irrelevant or untimely in some way. As a general rule, two to five push notifications per customer per week tends to be the limit for a customer. Any more, and they will find you overly pushy. Any less, and they may forget all about you as you become less relevant and connected to their immediate needs. Use location-based information or segmentation of your demographic so that you can reach out to customers when they are most receptive to your information.
Your customers are looking for authentic and relevant connections. Are you ready to engage your customers in a new way? Pushnami allows for API integration and dynamic content insertion. Send out a push that incorporates your customers' interests and personal information, and customize your push so that it goes to the right leads. Sign up for Pushnami and see how we can help you connect with your customers and draw them into your business.