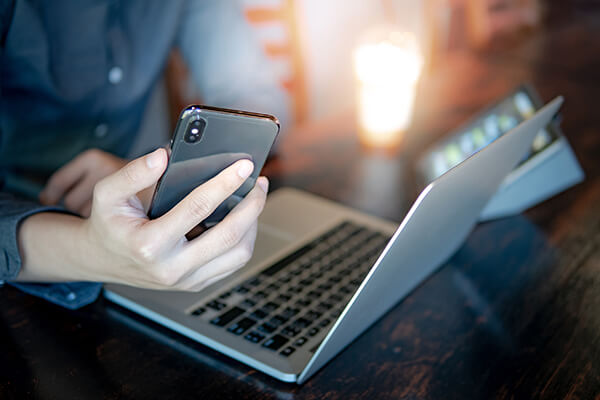 You may have heard of web push notifications one of the hottest new marketing channels available to businesses. App-based push notifications have been capturing the attention of mobile users for years, but browser-based notifications take the promotional potential of pushes to a whole different level. In this post, we'll cover some of the basics of web push notifications, so you can realize the benefits of this emergent technology for your brand.
What Are Web Push Notifications?
Web push notifications are clickable messages that are sent from a website. They spring up immediately on a subscriber's desktop or mobile device, regardless of what website they're browsing. Web push notifications are supported by all of the leading web browsers, and don't require any additional software installs like app notifications do. Users can subscribe to these notifications with a single click, adding to their appeal as an exciting and accessible promotional tool.
You might have heard of web push notifications as a type of pop-up, but let's be clear: they are not pop-up ads. Rather than popping up in a new browser window, push notifications appear in browser dialog boxes on desktops and in the notification bar on mobile devices. That means that pop-up blockers don't affect the delivery of browser push notifications, as long as they are enabled in a user's browser settings. The 100% deliverability of push notifications makes them stand out as a way to reach customers.
Why Should My Business Use Browser Push Notifications?
Web push notifications have the huge benefit of guaranteeing an immediate connection between business and users. Unlike email, push notifications don't pile up — users receive them in real time, one at a time, in their desktop or mobile notifications. This format offers many promotional opportunities for businesses who are looking to make a splash with customers in the here-and-now. You can even assign a Time to Live, or TTL, to your pushes to make them disappear after a certain period of time, whether or not they are read. This helps to ensure that your messages remain relevant.
Whereas emails are ideal for conveying large amounts of information, push notifications excel as short and to the point messaging opportunities. They serve as calls-to-action which can guide users along every step of the customer journey. Pushnami's AI-powered notification engine personalizes each push for your users, utilizing advanced analytics to target the preferences of your users. Our system iteratively improves your web pushes based on data results from each round, making your web pushes more effective over time. The end result is more traffic and more conversions, one push at a time.
Users Can Opt-In with Only One Click
When a user subscribes to your web push notifications, they are explicitly expressing interest in receiving your messages. Only those that opt-in to your notifications can see your pushes. This differs from email, which can be sent out unsolicited. There are no "spam" or "promotions" folders to try and avoid with push notifications — you only have relevant subscribers on board. This results in click-through rates which are much higher than email. With no email sign-up form to opt-in (just one click!), there's also a lower subscription threshold, which means users are more likely to sign up for your notifications in the first place.
Personalization is at the Heart of Push Notifications
Since push notifications are all about being as timely and relevant as possible, it's a good idea to avoid one-size-fits-all sends. Instead, segment your subscribers into time zones, shopping styles, and other buckets in order to make sure you're sending relevant messages at the ideal time. No one wants to be woken up by a push notification in the middle of the night (and this could work against your brand perception), so only send out pushes when you know subscribers are receptive to checking out your offers.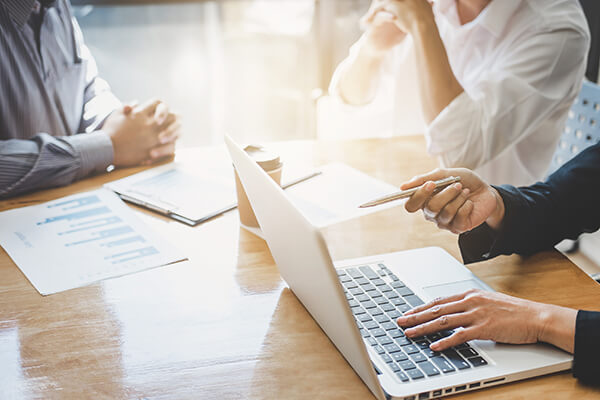 Offer Exclusive Deals for Each of Your Customer Segments
Web push notifications are an extremely effective format for delivering exclusive offers. Clue your subscribers in to time-sensitive deals happening now and set a TTL to ensure your pushes disappear by the time the deal's over. This contrasts with "Act Now!" emails, which are often read hours or days after they're sent, if they're opened at all. Push notifications show up at the front of a user's device, meaning they don't even have to open their messages app to view your push.
Keep Customers Coming Back to Drive More Revenue
Sending out regular pushes to your existing customers is a great way to keep them in the loop for upcoming events, hype new products, or to ask for their feedback. A simple push message helps to re-engage past website visitors, and intelligent push systems tailor them to pick up where your last interaction left off. Do you have a visitor that added some items to their cart, but then jumped ship? You can send a push notification to entice them back with a coupon!
Which Types of Businesses Use Web Push Notifications?
While web push notifications have a place in virtually every industry, there are a few which have been pioneers in embracing the technology. E-commerce companies have been leading the way, as push notifications prove extremely valuable in keeping customers engaged, recovering abandoned carts, and promoting new offers. Media and news sites also love push technology to reveal the latest breaking news, or let subscribers know about articles in their favorite news verticals.
As you can see, web push notifications can bring a variety of benefits to your business. They're an important part of any modern marketing effort, as they encourage users to act in the moment itself. Pushnami is leading the way with Machine Learning-powered pushes which allow brands to connect with users in the most effective way possible. When you're ready to discover the potential that web push notifications can bring to your business, sign up for a live browser push demo today.