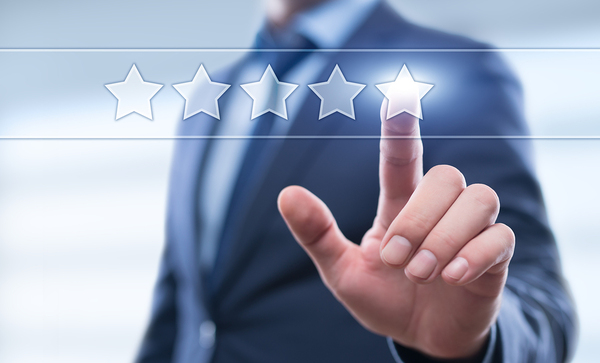 What's the rating?
These days, everything we do is rated, and that's not necessarily a bad thing. Customers attempting to quantify what they most want out of a company is useful to everybody; the customer thinks more about what they want and the company learns more about how the customer sees them. But customers may not realize it works the other way. Lead scoring can be a useful tool to understand your customer base and push out better notifications to them, but only if you remember it's not perfect, either.
What Is Lead Scoring?
Lead scoring is essentially rating each customer, or potential customer, along a certain set of criteria and seeing where they fall. How they score will dictate how you market to them. For example, if your score tells you they're more likely to subscribe to a service over buying a product outright, then you'd gear your marketing towards that particular need of theirs.
There are all sorts of methods and applications when it comes to lead scoring, but for our purposes, it's a tool to help you segment customers with your browser-based push notification campaign. A proper design will look at the data you have access to and will be tied to your goals and segments. Think about the different segments you have contrast with each other; what sorts a bargain hunter from a big spender on your site, aside from how much they spend at your store? Put one segment at one end of the scale and a completely different segment at the other end, then ask how you can fit them into a range, and you'll have a good start.
That said, there are some drawbacks to lead scoring that you should know about. It's a great tool, but so is a wrench, and you don't use a wrench to pound nails.
What are your thoughts?
Use Lead Scoring The Smart Way
First, with lead scoring, remember that this is just a sorting tool, one of many and that it's an arbitrary one you've designed. Especially with personalized methods like push notifications, where with the right data and automation you make each push a personal one, the lead scoring you create should be the start of how you understand your customer, not the end of it. Two people can buy the exact same product for wildly different reasons, and ignoring that is a good way to lose customers.
Second, there shouldn't be a particular "value" to a score; if one lead pulls a 10 and somebody else pulls a 2, that should tell you there's a different marketing approach, not to avoid the 2 at all costs. You might consider writing out your lead scoring scale to sort numbers into different categories to encourage staff to avoid this line of thinking.
Finally, be sure to pair lead scoring with other data and other tools to get the best possible picture of a customer. The more you learn and think about the needs of different groups of customers, the more it's going to show in your marketing.
Want to see the power of lead scoring and push in action? Sign up for a live demo of Pushnami!