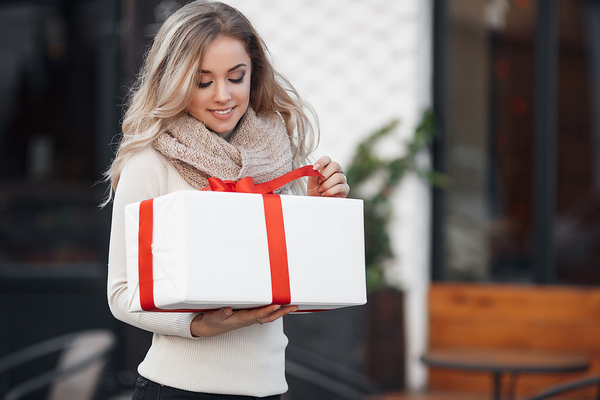 Is a free gift worth giving?
Everybody likes "free," right? Who doesn't want to get something for nothing? That's been the logic behind the marketing strategy of the free giveaway since there have been things to give away. But we've all had the experience of getting something for free and finding it disappointing. So, when looking for customers to opt-in, should you look at giving something away for free?
Is It Viable?
The next question to take on is whether it's fiscally viable. Many giveaways for opt-ins on browser-based push notifications are digital, of course. Usually, those who opt-in get a coupon for a certain amount off their purchase, or some sort of free download, like an ebook. But none of those options are cheap just because you don't have to pay to ship them. Let's say you put up a coupon and there's a big run on your opt-ins, with everyone using the coupon. Are you taking a fiscal hit in that scenario? The same is true of a free album, or an ebook, or a movie. You have to pay to get it made, so will the cost be worth the reward?
Does It Offer Value?
The next point to consider is what value it offers to your audience. Say, for example, you're offering a coupon. You can set the percentage to anything you want, but there's a threshold. You're going to get more takers at 20% off than you are at 5% off. Similarly, there's only value to something like an ebook if it's well-written, relevant and, if necessary, regularly updated. Businesses who are looking at digital marketing have little use for a treatise of the usefulness of direct mail. If the item has value in of itself, then it's worth giving away.
Everybody loves gifts… but can they use them?
Does the Value Align?
Then there's the question of the value your push notifications offer. If you're using them exclusively to run discount promotions, for example, then your giveaway needs to align with that. This is for both you and your customers. A giveaway with little appeal to your target audience isn't going to be very effective, but those who do opt-in will be disappointed with what you're pushing out and may decide to opt-out.
For you, the problem goes beyond the opt-out. You'll have spent on a giveaway that doesn't appeal, a problem in of itself, but you'll also set your campaign back as you work to align this aspect of it with your goals and bring in the audience you need.
Does It Work?
Finally, there's an important metric to track, namely, the conversion rates on your free gift. People may opt-in for the free gift, but do they collect it? Do they bother using it at all? This is important not just to get a sense if there's a value for you, but also to get a sense of what your audience is interested in. Additionally, it can guide you as to future conversion rates; if a free gift has so-so conversion rates, but a big sale or a new entry in your blog sees a spike in rates from the same audience, that's a hint that the gift doesn't matter, and that you might want to shift your value proposition. Want to see the power of free in action? Get a free trial of Pushnami!