Often, when you study copywriting, it feels a bit like you've stepped into a time warp and you're back in English class. There are lots of rules you must abide by, or else, and one of the most important ones is that everything should be in active voice. And while it's true there's a lot of virtue in active voice, it's also worth remembering that there's also passive voice—and that voice matters and is a bit more complex, than just "use this and not that."
Why Active Voice Matters to Your Push Notification Campaigns
Posted on Tuesday, May 15, 2018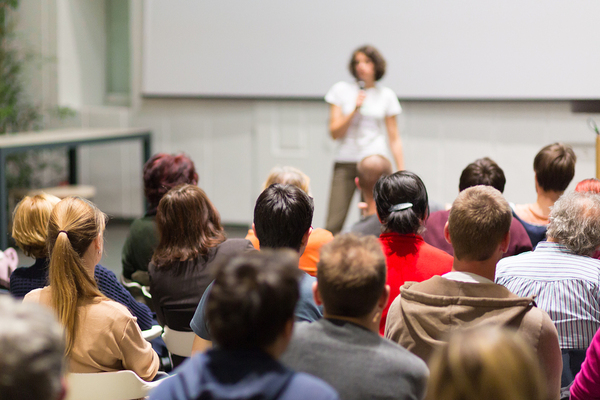 Active voice can hold attention, but it's not the only tool.
Often, when you study copywriting, it feels a bit like you've stepped into a time warp and you're back in English class. There are lots of rules you must abide by, or else, and one of the most important ones is that everything should be in active voice. And while it's true there's a lot of virtue in active voice, it's also worth remembering that there's also passive voice—and that voice matters and is a bit more complex, than just "use this and not that."
What Is Active Voice?
To start with, let's go back to high school and look at active and passive voice. Really, these are just two different ways to structure a sentence. Every sentence usually has three core parts, the subject (who or what it's about), the object (who or what the subject is acting on) and the verb (what the subject is doing to the object.) Say for example you work for a hardware store, and you're moving the Lawnmaster line of lawnmowers, you might write "You can buy the Lawnmaster for a limited time!" Your customer is the subject, that lawnmower is the object, and the verb is "buy."
We wrote that copy in active voice. The subject comes first, then the verb, then the object. An example of passive voice would be "This Lawnmaster can only be bought by you for a limited time." Not exactly elegant copy, hence why so many copywriting articles will complain about the use of passive voice. But that doesn't mean you should always avoid passive voice. In fact, sometimes it can even be useful.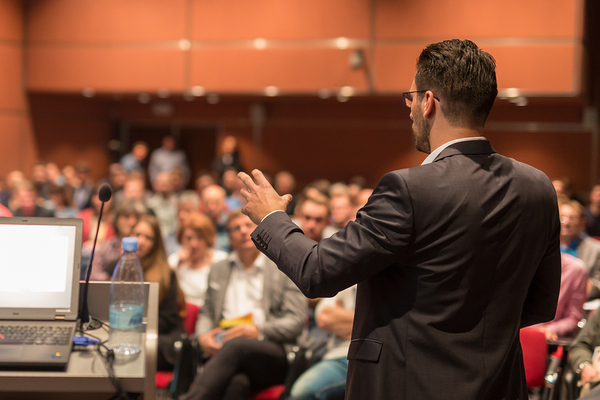 How do you hold the room?
What Is Passive Voice?
What's most important about passive voice, from a copywriting perspective, is that it can be used when the subject is known implicitly. Your customer knows who the subject is, because they opted into being the subject of your copy in the first place. This can even apply to the verb if it's implicit in your value proposition. Nobody opts into a Daily Deals push notification thinking they'll be asked to donate money.
Let's go back to our example of the Lawnmaster. With the above in mind, you could, for example, use copy like "The Lawnmaster, 20% off this week only." The "You should buy" is understood by your audience since they opted in specifically to learn the best times to buy Lawnmasters from you, so it's not necessary. This frees you up to all sorts of approaches. "Enjoy a new Lawnmaster" "Tame that yard with a new Lawnmaster." You can and should use your imagination! Your customers will appreciate the effort, and imagination is what creates a brand more than anything else.
Voice is worth thinking about most in copywriting because rewriting copy in a different voice can give you new ideas. "The Lawnmaster is waiting for you," for example, might be a fun way to write this copy. Especially when you're trying to keep copy fresh, being aware of and tweaking the voice in your writing can open up new ways to say similar things. Need to see the power of good copy in action? Get a free trial of Pushnami!