Evening Classifieds Increases Performance 2X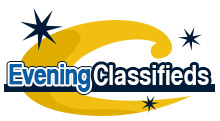 EveningClassifieds.com faced a dilemma that most businesses would envy. The site received a million page views a month from job seekers in a tight labor market. It needed an edge, and web-based push notifications offered a crucial one.
Challenges
EveningClassifieds.com has two very demanding customer bases: job seekers looking for open positions, and hiring managers reviewing the number and quality of applications. Aligning the right candidate with the right company at the right time is crucial.
To accomplish this, EveningClassifieds.com had been using an email newsletter. When prospective employees signed up to receive job alerts, they also received a survey about their job preferences. This survey ensured that candidates received email alerts tailored to their job preferences, which in turn helped recruiters find qualified candidates.
But a single-channel approach had challenges. "Subscription forms can be difficult to get completed with the visitor just wants to search for jobs," Alexander explained.
Job seekers tended to jump immediately to the job postings, instead of filling out the survey. EveningClassifieds.com needed a marketing channel that its customers could opt into; one that spoke to them immediately and powerfully, and allowed them to act quickly.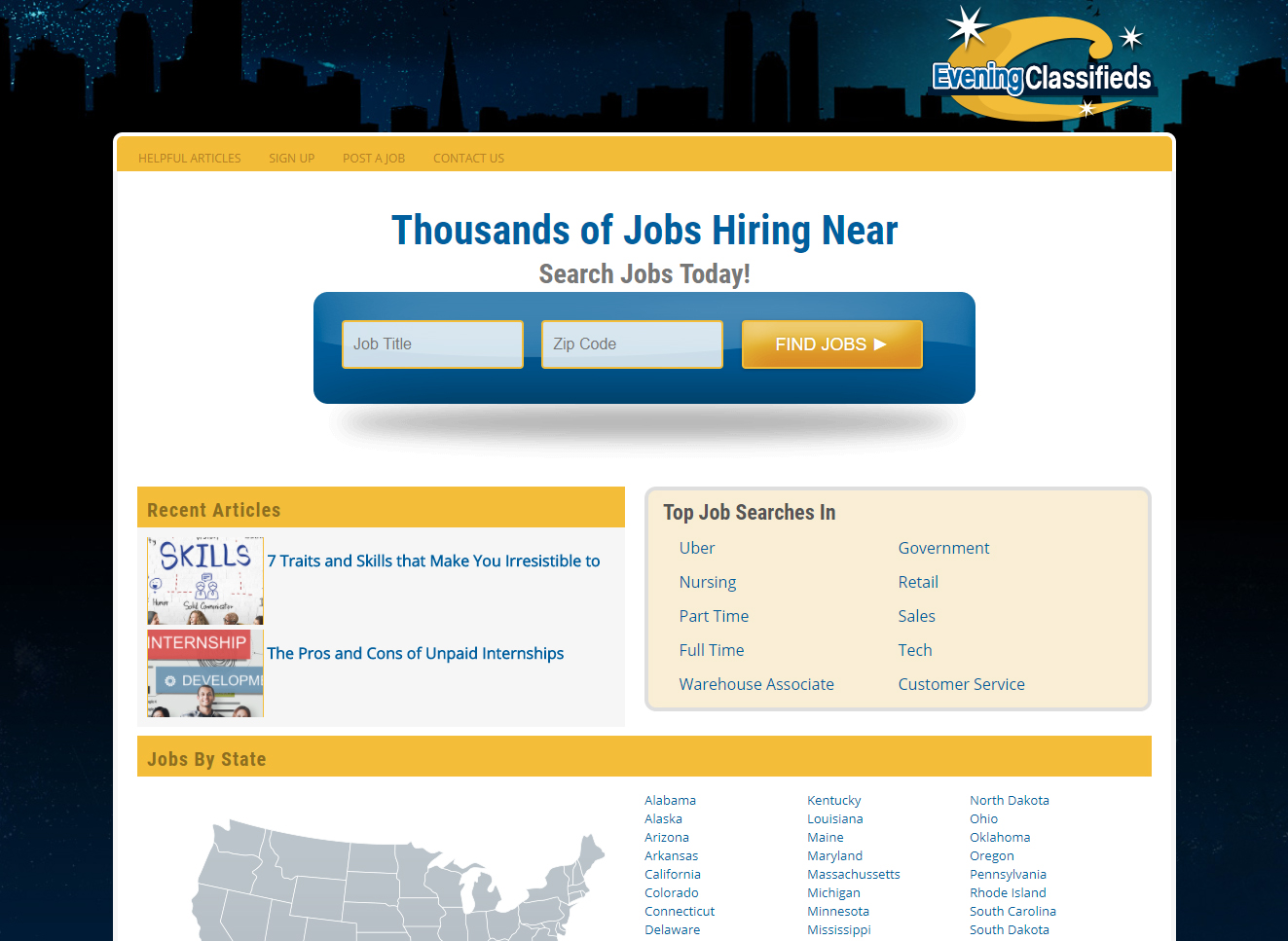 "Integrating Pushnami technology has been a game changer for our website performance. We consistently see subscription rates above 20%, and performance has been 3x better than the two previous systems we had tested,"

Alexander Owner, EveningClassifieds.com
Solutions
EveningClassifieds.com turned to Pushnami for help. "Pushnami was staffed with industry experts that had hands-on experience and had amazing API integrations ready to go. They also understood third-party revenue and data integration at a much higher level," Alexander said. Pushnami worked closely with EveningClassifieds.com to integrate its powerful filters and database design with push notifications. The goal was to create an opt-in tool that worked like the email system. The opt-in was vital: It emphasized that these were active job seekers.
Pushnami also designed a detailed data feedback system to help EveningClassifieds.com cater to hiring managers.
Offering a second channel gave recruiters and hiring managers more data to help refine their search. Hiring teams could quickly test position descriptions and gather data on which ones caught the most attention.
Finally, Pushnami worked with EveningClassifieds.com's designers to create a solution that was simple to install, customize, and troubleshoot. The solution was built to be worked into the site's code with just five lines. It could be scaled up as needed.
Results
EveningClassifieds.com began its rollout by presenting the tool to 10% of its traffic. Almost immediately, EveningClassifieds.com saw a lift in traffic and revenue. In less than a month, it was rolled out sitewide, with increases in both total visits and revenue per visitor.
EveningClassifieds.com also used the data to refine its other marketing channels. If a push notification drove high traffic to a job posting, that data was used to tailor email messages. Customers who preferred email communications were also able to review that job before it closed. This resulted in higher subscription and open rates for the company's email newsletters