How Mobile Edge Reduces Digital Distractions With Web Push For Ecommerce

MobileEdge.com is on a mission to create cutting-edge carrying cases and tech gear for today's mobile lifestyle. Their laptop carrying cases, travel accessories and custom corporate-branded merchandise are all built to last a lifetime (with the strongest warranty in their industry). Discover how this ecommerce brand found success using Pushnami to increase conversion through retargeting while engaging and informing shoppers through push notifications.
Challenges
One of the biggest challenges that ecommerce businesses face is to cut through digital distractions and hold the visitor's focus as they progress towards converting into a sale. Just think, how often have you made it through an entire TV show without a text or an email snatching your attention? These same distractions sneak up on your visitors throughout the customer journey.
As all marketers know, so much time, effort and money are spent toward driving traffic to their website using tactics such as influencer marketing, social media, digital ads and everything else that comprises an ecommerce businesses' marketing mix. When all those resources are spent getting additional conversions, it's costly and discouraging when the return on investment just isn't there. And if those customers don't return for a second or third sale on your site, the lifetime value (LTV) of that customer diminishes along with the likelihood that you'll be able to boost your repeat buyer base. 
This was especially true for Mobile Edge as a significant amount of visitors that were moving through their sales funnel but were abandoning their cart before checkout.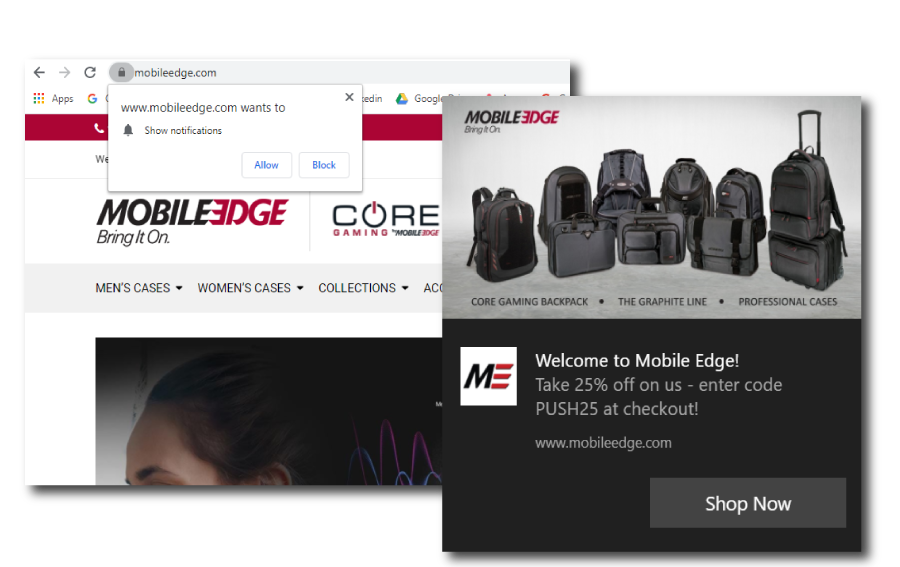 Pushnami is a valuable asset to our toolbox as it allows us to retarget potentially lost customers and drive them back to our site to ultimately complete their purchase."

Paul June VP of Marketing, Mobile Edge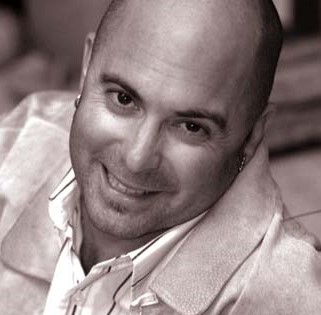 Solutions
Paul June, VP of Marketing for Mobile Edge decided he was interested in trying web push notifications to help drive additional retargeting efforts. When he signed up to try Pushnami in May of 2020, he instantly saw the benefits that web push could offer his business. 
With Pushnami's web-based push notification platform, Paul and his team built an additional layer of customer engagement, while also driving additional sales that may not have been completed due to these digital distractions.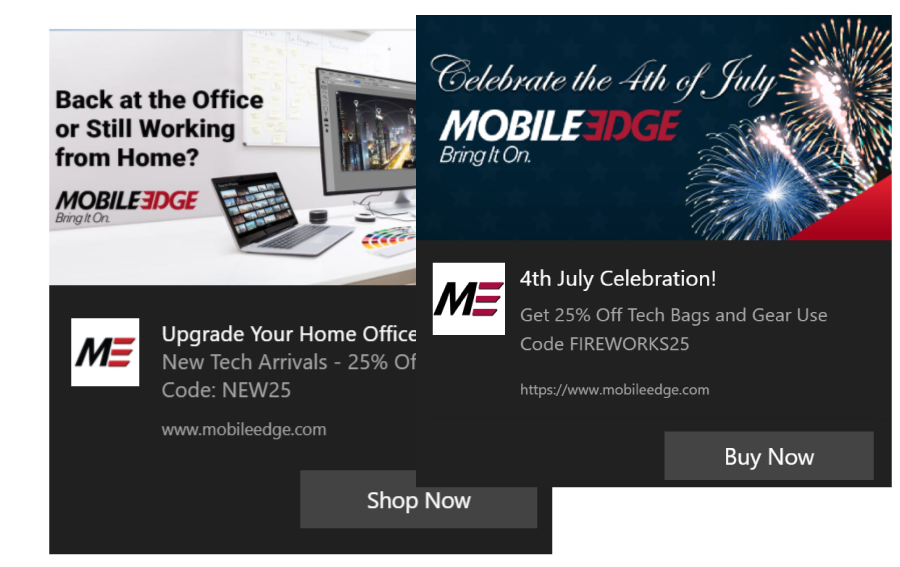 Getting Mobile Edge started with Pushnami was straightforward. "The process of installing Pushnami was very quick and is as simple as adding a code/pixel to your website," Paul said. "Pushnami's customer service was there each step of the way to ensure their platform integrated effectively with our site as we tested it out on both WordPress and Magento."
Mobile Edge immediately saw success with its push strategy after installing Pushnami, which led to impressive results (listed below). We're excited about their success, and we look forward to seeing the creative ways they plan on using Pushnami in the upcoming holiday season.
400% Subscriber List Growth
Over the last three months, increasing Mobile Edge's marketable database.
5.5% Click-Through Rate
5.5% lifetime click-through rate (over double the average global email CTR).
Flash Sales That Work
Mobile Edge saw an increase in sales and engagement for its summer promotional campaigns using Flash Sales.
There's no reason to continue struggling with marketing funnel conversions. Just like Mobile Edge, let Pushnami help you cut through the digital noise. All Shopify users can take advantage of our platform completely free for 90 days when you install through our Shopify app. Installation requires no coding and comes with several one-click automations (such as cart & browse abandonment) designed specifically for ecommerce businesses. Ready to get started?