Pushnami Expert Series: Nikki Lowden & Email
Pairing Push & Email Together
Many members of the Pushnami team come from the email world, bringing ESP UI design experience, automation marketing knowledge, and database management skills. Nikki serves by assisting with interface design, automation strategy, and overall product optimization. In this next entry in the Expert Series, Nikki will discuss the ESP industry, and her views on our own email delivery system.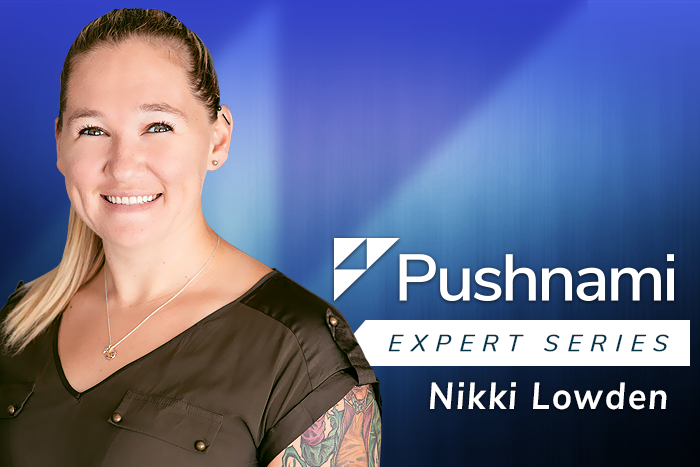 You may be familiar with automated email marketing tools like Marketo, Pardot, or Eloqua, but did you know that Pushnami has our own email delivery system? In an effort to bring our clients a more comprehensive messaging platform, we developed our email platform to bring everything that you already love about our push platform, but for email. It allows users to schedule email deliveries, create effective waterfall and drip campaigns, build customized email templates, and the ability to target each ISP differently to ensure maximum delivery rates.
What I think sets our service apart from other email service providers (ESPs) is that Pushnami is an all-in-one solution. We're able to offer web-based push notifications, email delivery, app-based push, and a world-class customer service team. With other ESPs, they may be able to integrate some of these additional services, but these are often bespoke and not out-of-the-box. "

Nikki Lowden Email Delivery Specialist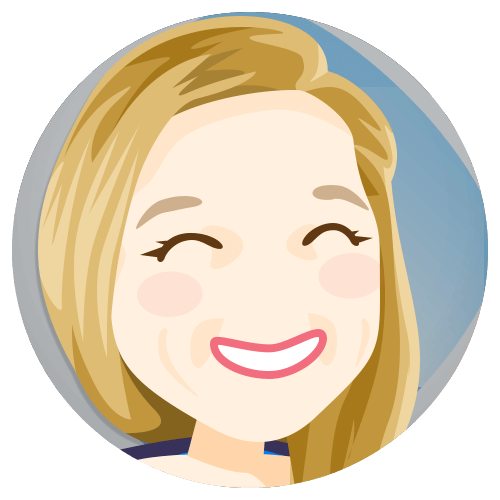 Email Is NOT Dead!
Although push notifications are the next big thing in marketing, email is still the tool that millions of people around the world rely on to organize their daily lives. In a recent survey conducted by our team at Pushnami, we found that 28% of users see email as the most trusted marketing communication channel (website push notifications were the 2nd most trusted at 27%). Many people use their inboxes as a reminder system by checking off each email once that task is completed. When you deliver someone an email, it's like adding something to their to-do list!
Push notifications are an incredibly effective marketing channel, but these are typically brief messages that seek to quickly grab someone's attention, encourage them to take immediate action, and then it goes away. With email, you're able to provide ALL the details of a particular topic or product with a message that never disappears. This is why I recommend pairing emails and push notifications together for your messaging strategy.
RSS & Scrape Feeds
If you're unfamiliar with RSS feeds, think of them as a method of content distribution that helps you stay current with your favorite websites. In other words, they aggregate many different types of content from many different sources, and compiles them all into one main feed for you. The way that Pushnami uses RSS feeds are for when our clients seek to create a newsletter for their subscribers via email.
We've seen the most success with RSS feeds when our clients are able to offer a steady stream of new content for their subscribers. Daily or weekly updates are very easily pulled into an email format for their subscribers to digest all at once. This is a feature that not all email service providers offer, and many companies are forced to manually develop their own newsletters from scratch.
So what if your organization doesn't have an RSS feed? This is where our scrape functionality comes in! A scrape feed looks at your website and pulls only the most recent content. The main difference between an RSS feed and a scrape feed is that you can manually choose which content is being used in an RSS feed, whereas a scrape feed will pull anything that is new on your website.
Some of our most successful email clients that leverage scrape feeds are organizations within the job board industry vertical. For example, if you have an account on a particular job board site, and you've set your preferences for your desired job type and location, our email scrape feed will deliver you daily updates with personalized job recommendations.
Here at Pushnami, we use our own software to help promote our own content! Anytime we publish a new blog post, our subscribers receive a notification once it is live on our website with links to read the full blog, or to contact our customer success team directly with any questions they have. If you already have an RSS feed set up for your email strategy, we can use the same RSS feed for your web-based push notification strategy and vice-versa.
RSS Feed
Aggregates pre-determined content and delivers based on a set schedule. Also works well with daily/weekly regular updates for use with newsletters.
Scrape Feeds
Pulls any new content from your website based on a user's defined parameters. Works best with timely, personalized updates such as new job listings or automotive listings.
The Future of Email
We're constantly working on improving our email platform, and in the near future we're going to be able to offer a suite of exciting new features including a redesigned email template builder, improved list management tools, and a revolutionized A/B testing suite featuring our very own Pushnomics machine learning tool.
If you're interested in learning how Pushnami can help your messaging strategy, click the link below to sign up for a free trial today!