Unlock the Power of Artificial Intelligence to Your Messaging:
Automate Optimization to Achieve Your Desired Goal
Pushnomics will target each subscriber by selecting the optimal message by targeting conversions, clicks, or various combinations.
Perpetual Testing of All Active Messaging Combinations
New messaging creatives and order combinations are automatically tested over time to improve results and respond to changes in performance.
Segmentation By Dozens of Factors
Pushnomics uses proprietary insights to select the best message to maximize results based on factors that include: location, device type, activity history, and much more!
What Our Clients Are Seeing: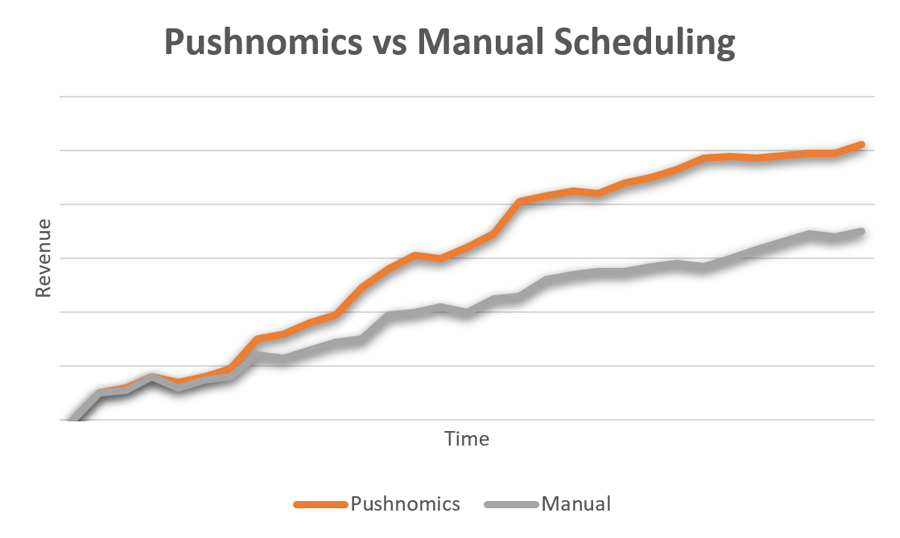 Pushnomics Version 14 outperforms manual scheduling by over 30% by selecting the optimal message and flow down to each individual subscriber. The system is constantly testing and learning new processes over time to maximize your goals.
Need Help with Machine Learning?
Our Push Success team offers hands on assistance to setup and optimize your Pushnomics system. They will be able to help you to plan and test implementation so your marketing efforts reach its highest potential.
Prove the System with
a 30-Day Free Trial
Schedule a Demo with
our Push Success Team