Maximize Your Revenue Potential & Retarget Your Site Visitors
Expand the reach of your offers with web push notifications from Pushnami. No mobile app needed.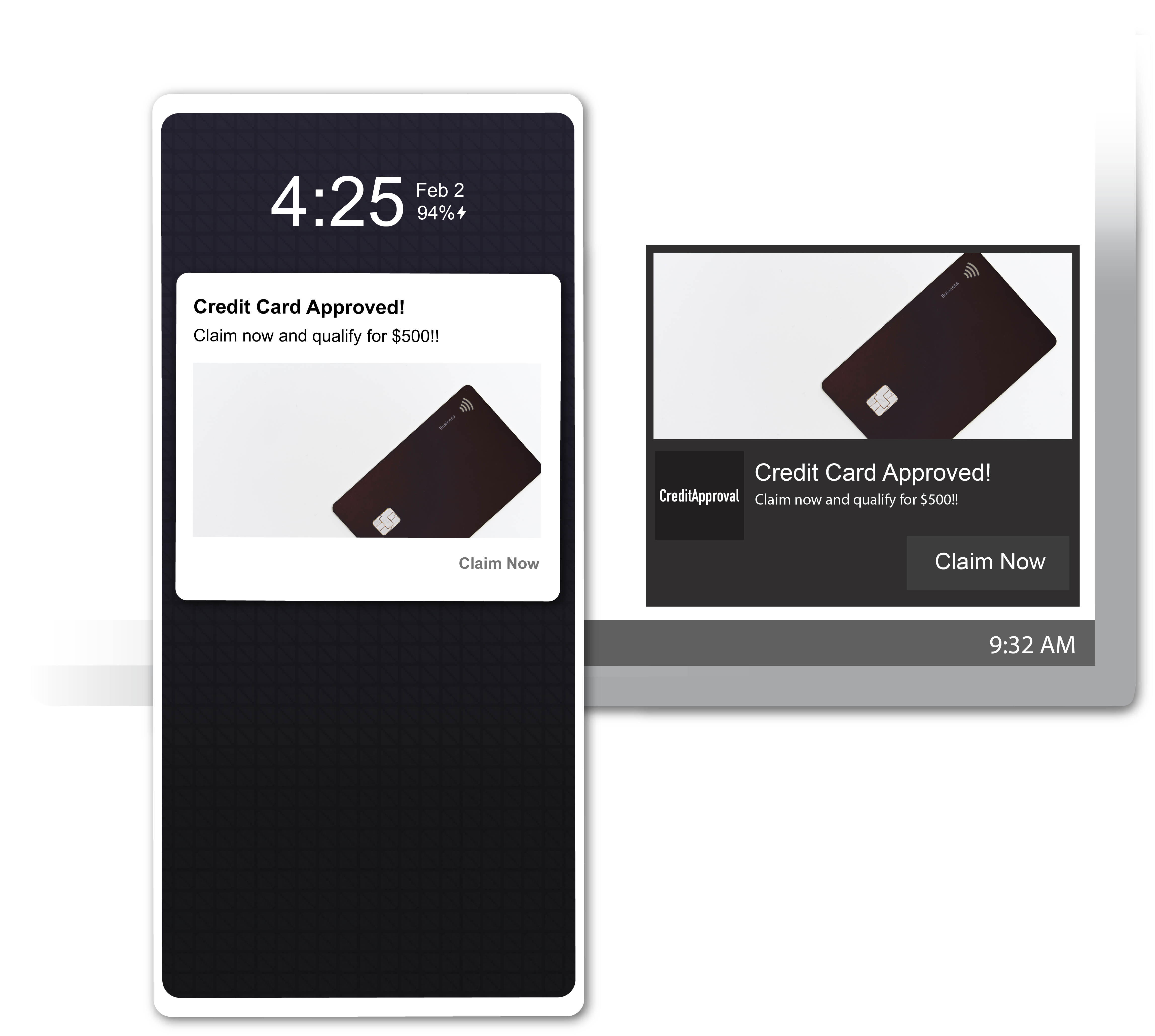 Empowering Affiliates & Marketers
Reach over 100 Million monthly active users or monetize your website's traffic with the #1 web push network in the U.S.
World's First Performance-Based Ad Network Designed for Web Push Notifications
Whether you're looking to generate new traffic to your site or make money from your current audience, Pushnami helps generate the most value possible from your digital properties.
10+ billion impressions available per month across 15 verticals with 90%+ tier 1 traffic.
Performance-based advertising with zero setup fees (CPC, CPA, CPL).
No PII (Personally Identifiable Information) required to subscribe. GDPR & FTC compliant.
Dedicated advertiser relations and creative team available.
Highly compliant messaging with a human review process.
No upfront minimum deposit required.
Little-To-No Effort to Get Started
Pushnami can take care of all the heavy lifting with our optional managed plans.
Always Optimized
A hands-off approach to your strategy. Let Pushnami handle your optimization for you.
Thorough Review Process
Based on a rev-share agreement, your dedicated account rep will share performance updates and test new creatives for you.
No Email Address Required
Your visitors then opt-in with a single click. No Email Required to Re-Engage With Your Offers.
Integrates With Your Performance Marketing Trackers
With our API, you can seamlessly connect with dashboards like Everflow, Hitpath, Cake, Linktrust, Tune & Hitflow for your conversion tracking.
Customized Integration
Need something custom? Pushnami can build any integration you need. It's 100% free to all clients.